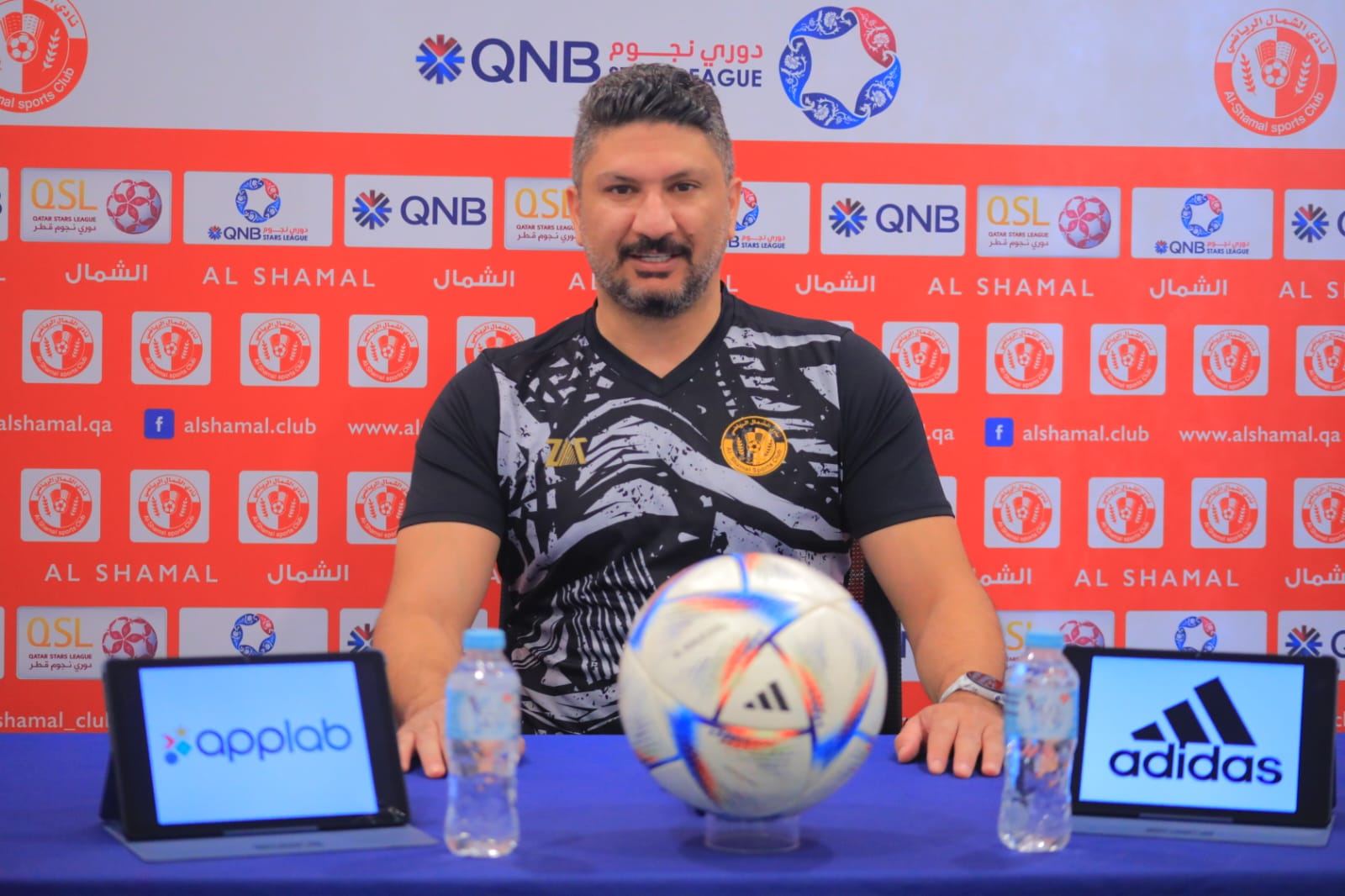 Al Shamal coach Wesam Rizik spoke to the media ahead of their 2022-2023 season QNB Stars League Week 17 match against Al Sadd.
"We have a tough task against a large team like Al Sadd, who are one of the strongest teams in the region. They have distinguished players both at the level of foreign professionals or nationals.
"We hope to be on top of our readiness and change the image in which we appeared in the last match against Umm Salal.
"We realize that the Al Sadd match will be difficult, but our players are ready for it and our goal is to present a good image and achieve the desired result for us.
"Focus is very important because any moment in which we lose focus will be exploited by a team such as Al Sadd with players at the highest level.
"We are waiting for a reaction from the players in order to achieve a positive result," said Wesam.
Al Shamal player Ahmed Al Durr said, "The Al Sadd match is very important. Our opponent is a great team having players with great potential and great experience, so we have to be ready for this difficult game.
"We are preparing for the match well and we will do our best to appear in the best possible way and achieve a positive result in this difficult fixture."