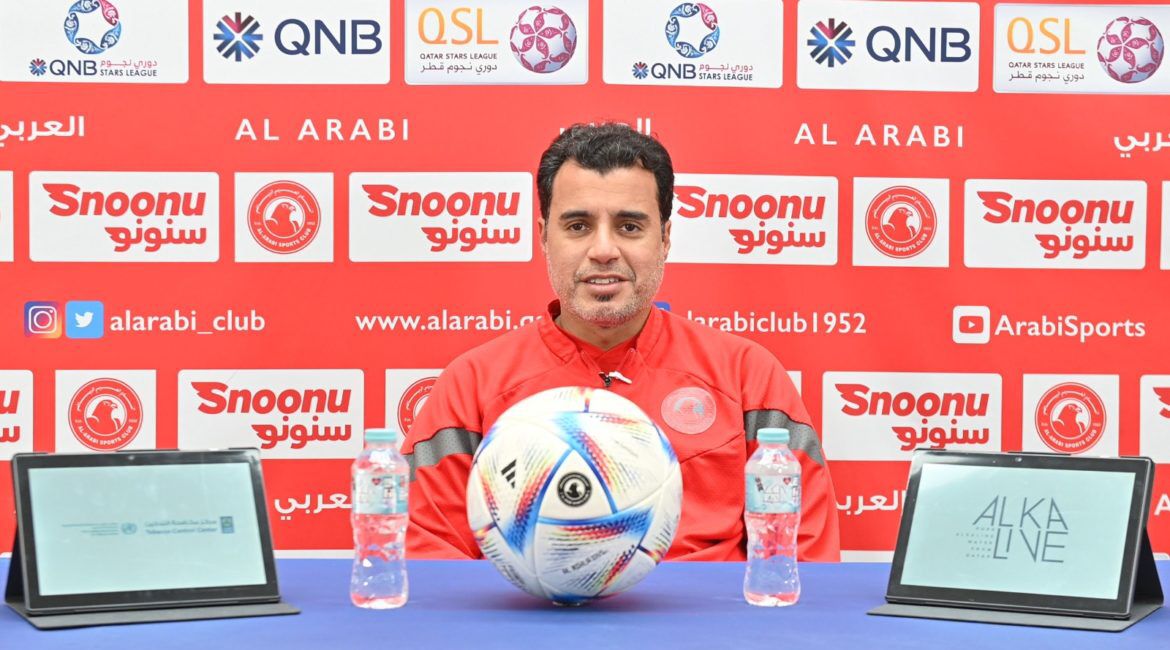 Al Arabi coach Younes Ali spoke to the media ahead of their 2022-2023 season QNB Stars League Week 17 match against Al Sailiya.
"Facing Al Sailiya is difficult especially since they are a team that wants to move away from the danger zone. The preparations are going on well and started after the last match against Al Gharafa.
"We are well-prepared for the match, the atmosphere in the team is fine and we are able to surpass Al Sailiya. That requires focus and we must take advantage of opportunities.
"The match will see the return of (Omar) Al Somah, while Abdullah Maarafi will sit out with suspension. The possibility of Rafinha's participation is doubtful and the team relies on the group.
"We are always working to develop ourselves and take advantage of the opportunities that are available to us. Facing Al Sailiya will not be easy especially since they badly need points and we will do our best," said Younes.
Al Arabi player Rami Suhail said, "Facing Al Sailiya in the next round of the league will be difficult. An important and difficult match, and we hope to win and we will seek it in order to continue victories in the league.
"We respect Al Sailiya as they have distinguished players and a great coach, but we are determined to do everything we have to reap victory and come out with three points from the match."