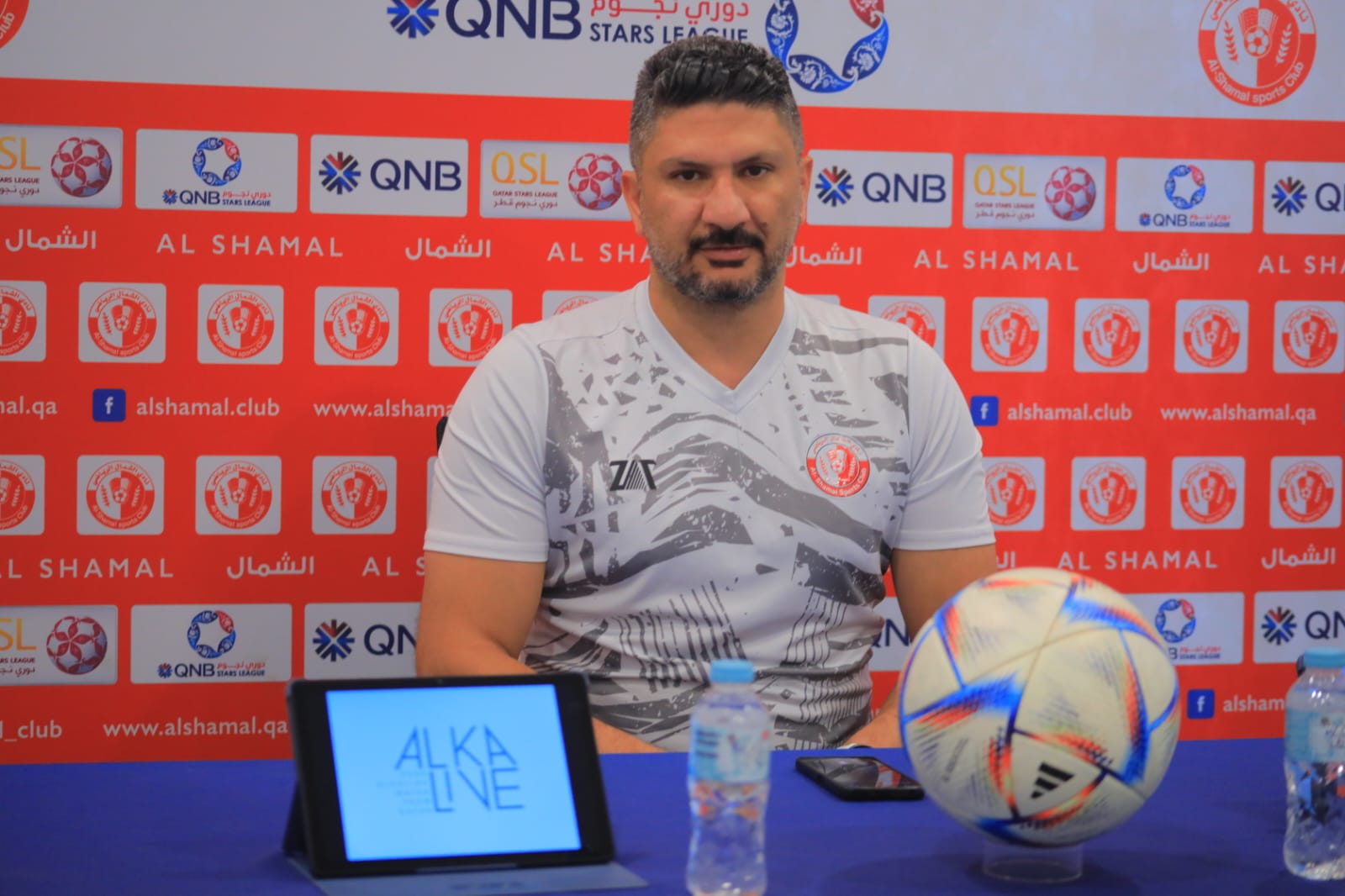 Al Shamal coach Wesam Rizik spoke to the media ahead of their 2022-2023 season QNB Stars League postponed match from Week 10 against Umm Salal.
"A very important game awaits us against Umm Salal. Certainly, our goal is to win and collect the three points, which is the same goal as our opponents, in view of the two teams' need for points, which increases the difficulty of the match.
"We prepared the team well during the recent training, which witnessed a great concentration from players, enthusiasm and determination in order to continue the victories and move away from the danger zone in the ranking table.
"I hope that this enthusiasm and focus will help during the match and we will achieve what we aspired to.
"Collecting the three points is the goal that we seek to achieve despite the difficulty of the match for both sides," said Wesam.
Al Shamal player Rabeh Yahya said, "An important match and we hope to win and we will strive for it with all force in order to continue victories in the league.
"We will do our best to collect the three points and move away from the last positions in the table. Of course, the game will not be easy against a good team for whom we have all respect and we realize that they are looking for victory as well, but we are determined to do everything we can to collect full points."