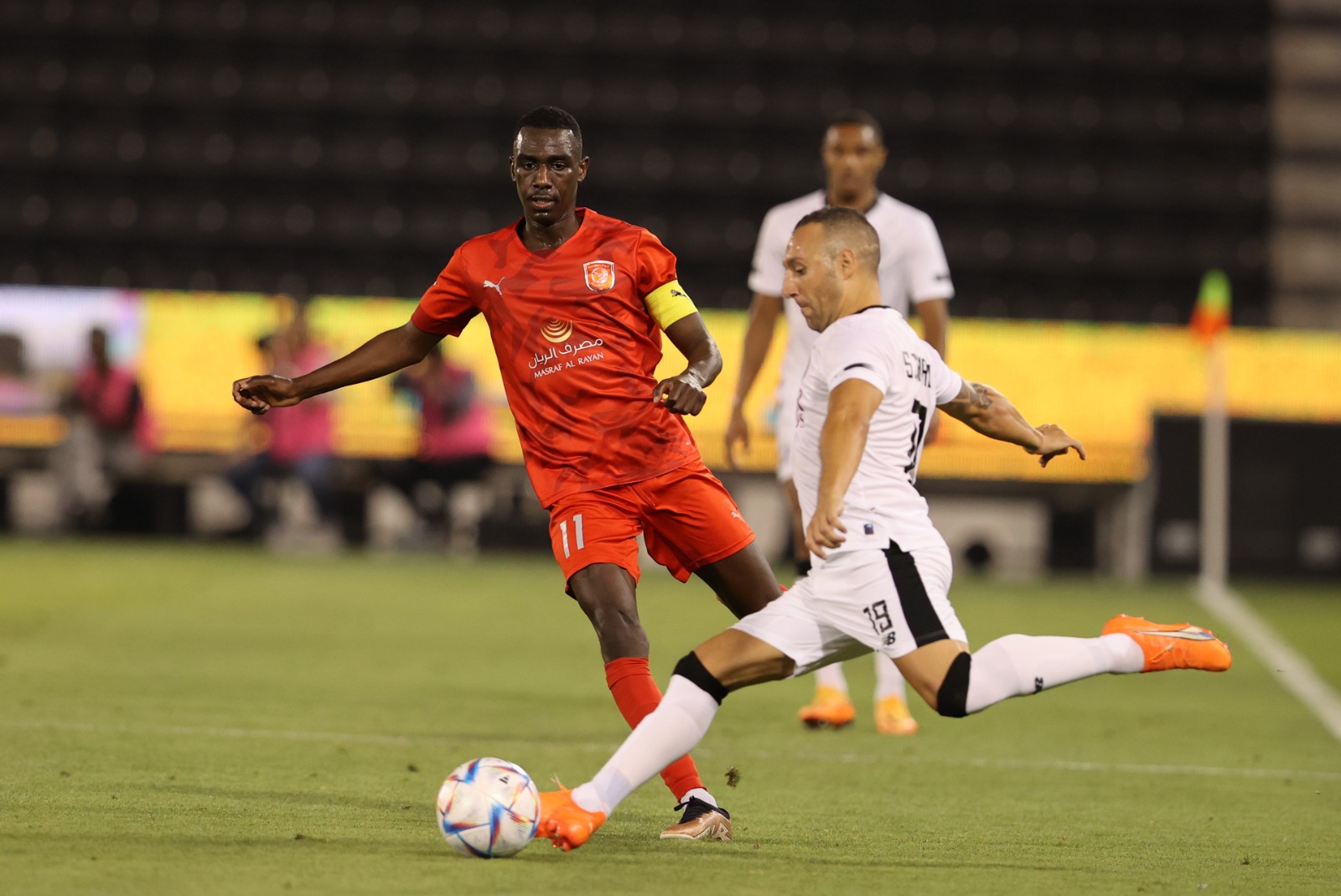 Al Duhail dashed victory hopes of Al Sadd by pulling off a thrilling 2-2 draw in their postponed match from Week 10 of the 2022-2023 season QNB Stars League at the Al Sadd Stadium on Sunday.
The league leaders who trailed 0-2 till the dying minutes, scored two superb goals in added time to shock the defending champions and extend their lead at the top to five points.
Al Duhail now have 36 points from 15 matches, ahead of Al Arabi on 31 points from 15 matches, and Al Sadd, who are third with 29 points from 16 games.
While Baghdad Bounedjah (34th minute) and Santi Cazorla (57th minute) struck for Al Sadd, the turnaround for Al Duhail came through goals from Nam Tae-Hee (90+6 minute) and Federico Fernandez (90+8 minute).
The Wolves held sway for almost the entire length of the match, while Al Duhail seemed to be running out of luck, with some of their crucial hits missing the target. But with minutes to go, The Red Knights gathered pace and momentum to catch their rivals off guard.
Al Duhail's first goal was a top shot drive from outside the box from South Korean attacking midfielder Nam which flew diagonally into the far top right corner of the net.
Al Duhail again caught their rivals by surprise, with Mohammed Musa essaying a perfect kick from the right about 20 yards off the box which went in front of the goal and an unmarked Federico lunged forward to make a superb header for the second goal.
Such was the shock and awe of the act that it took a few seconds before the fans threw themselves up in delight.
Earlier, in the 82nd minute a Nam kick had hit the crossbar and fallen just out and Al Duhail were left cursing their luck, with many of their attempts failing. In the end, however, they did get their act right and superbly.
In contrast, Al Sadd seemed not to put a foot wrong when Bounedjah first rushed ahead to score off a Cazorla assist from a long distance in the first half and later soon in the second half Cazorla made the most of a Pedro Miguel cross from the right.
This was Al Sadd's only second drawn result of the league so far. They have nine wins and five losses.
For Al Duhail, this was their third tie result so far besides 11 wins and a solitary defeat.