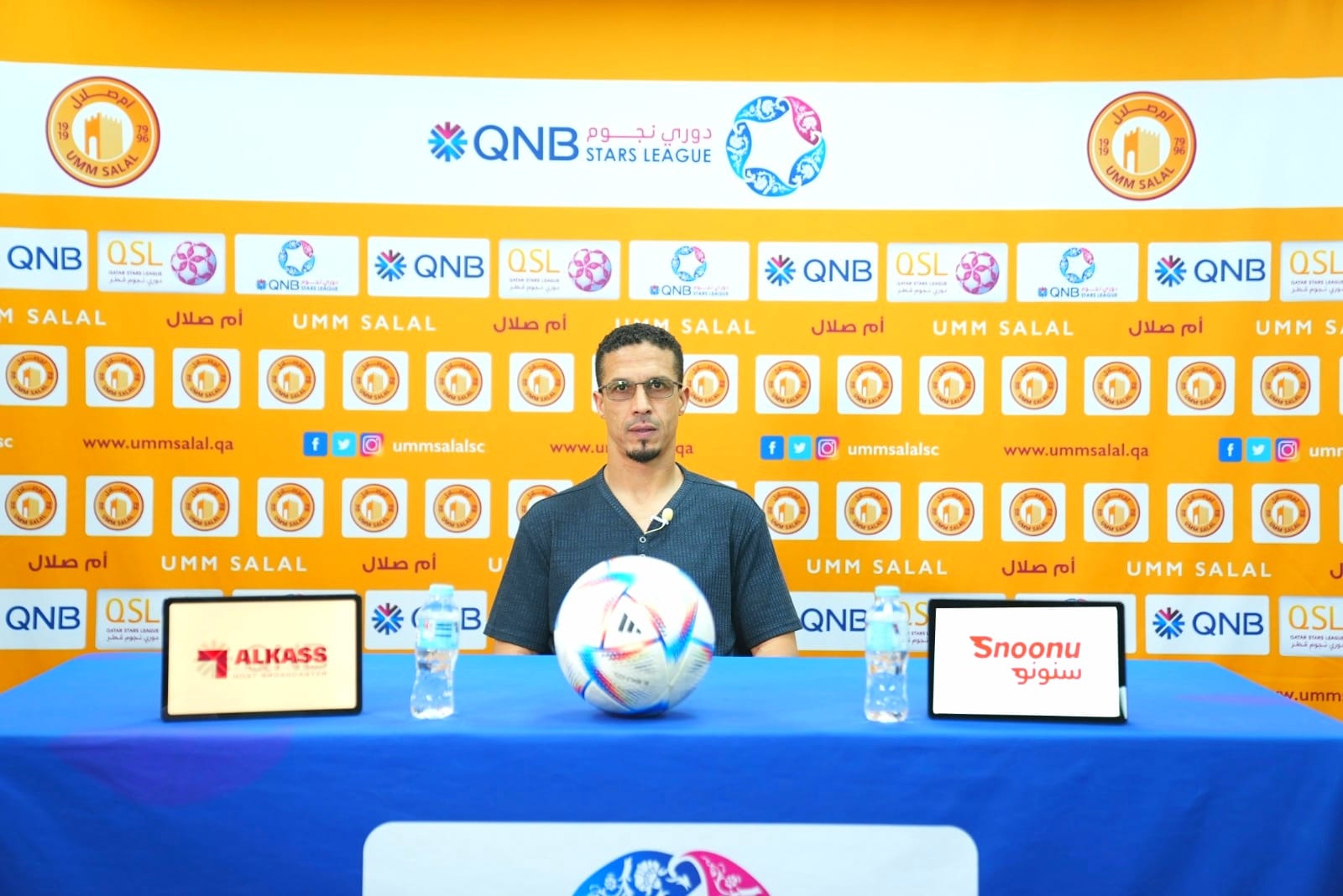 Umm Salal coach Talal El Karkouri spoke to the media ahead of their 2022-23 season QNB Stars League postponed match from Week 10 against Al Shamal.
"The Al Shamal match is important for the two teams and each team aspires to win, because victory in this match is considered to be having six points and therefore it will be an important and decisive game. Every team wants to move away from the danger zone, especially Umm Salal, who want to stay safe. The victory over Al Khor in the Amir Cup has boosted our players' confidence.
"We respect Al Shamal because they are a strong and organized team and plays modern football.
"We are strongly prepared and our players are ready. The atmosphere in the team is good after the win over Al Khor and we are able to beat Al Shamal, provided we stay focused and calm, and take advantage of the opportunities.
"The match is very important and I hope that we will be ready, especially at the psychological. Winning this match will completely change the situation and this is what we hope, and I trust in the team's capabilities, and every player wants to win," El Karkouri.
Umm Salal player Yassin Al Bakhit said, "One of the difficult games for us, given that our rivals also want to win.
"The Al Khor match is behind us and we are now focusing on the Al Shamal match."