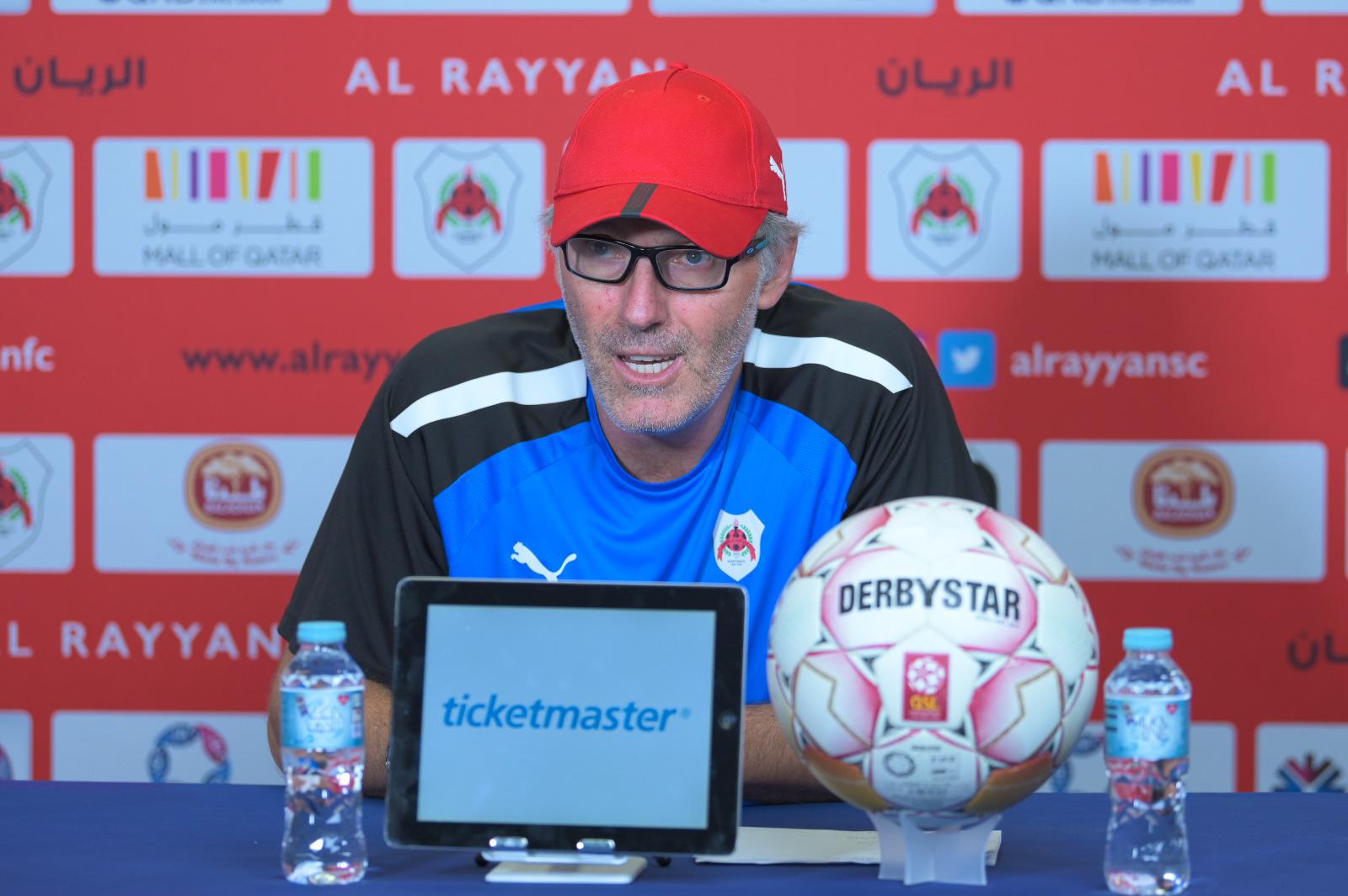 Al Rayyan coach Laurent Blanc spoke to the media ahead of their 2021-2022 season QNB Stars League Week 12 match against Umm Salal.
"Victory over Al Shamal helped us regain confidence after the poor results experienced by the team.
"I admit that facing Umm Salal will be very difficult, especially since they are a very strong team. They were able to beat Al Arabi and Al Duhail recently, so it is a team that has confidence, but it will be a good meeting them, because we want to play and win and increase our confidence.
"We are facing a problem in preparing for the match, because we have 14 players absent from the match because of injuries, suspensions and coronavirus, but there is no problem, because the players available to play this match have the confidence to beat the Umm Salal team. I repeat that the team is ready at this moment.
"I praise the team's performance against Al Shamal, especially in the first half, whether individually or collectively. I wish we continue this performance and achieve victory over Umm Salal, because the team needs victories.
"Absences will have an impact on the team's performance. I wish our ranks will be complete in the second leg of the league, AFC Champions League and Amir Cup," said Blanc.
Al Rayyan player Mohammed Juma said, "The Umm Salal match at the beginning of the second leg will be difficult, and we need three points. Victory over Al Shamal was positive for the team to return to victories.
"The Umm Salal team has achieved three consecutive victories and we need match points to return to our normal place. This is not normal for Al Rayyan, so we need to win the match, no matter what team we will play against, and we respect Umm Salal team."