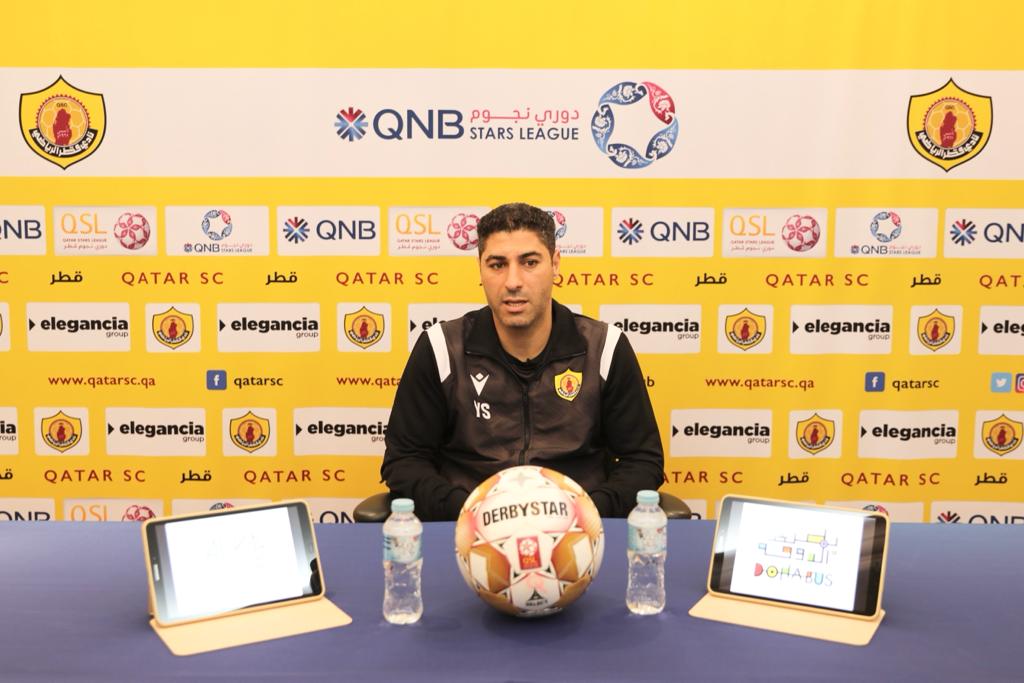 Qatar SC coach Youssef Safri spoke to the media ahead of their 2021-2022 season QNB Stars League Week 12 match against Al Ahli.
"I am waiting for a positive reaction from the players in our next match against Al Ahli and also in our journey this season, especially as our team started to present good levels of performance. But weak focus in our ranks resulted in our loss to Al Khor in the last round, although we were well aware that one of Al Khor's strengths is the quick shift from defence to attack and back.
"If we go back to the previous matches in which we won, we find that the basic factors (the most important of which is focus) like will, determination, winning mentality lead us to win points and outperform the teams we meet, so I have great hope for the players to win our match against Al Ahli and to continue to work at an increasing pace.
"And what enhances the possibility of achieving better results and level is the response and keenness of the players, especially during the break, as everyone worked hard during that period in the best possible way. So the team's development should continue with a tangible upward curve that reflects the extent of the team's eagerness to achieve success," said Safri.
Qatar SC player Moataz Majed said, "We have started to improve significantly during the recent period, and the results have proved that. But this is football. We had chances, more ball possession and controlled the course of the match on many occasions, but were not successful in scoring.
"We look forward to beating Al Ahli, especially since our preparations took place in an excellent positive atmosphere, which we started right after our match against Al Khor and we strive to be at our best."