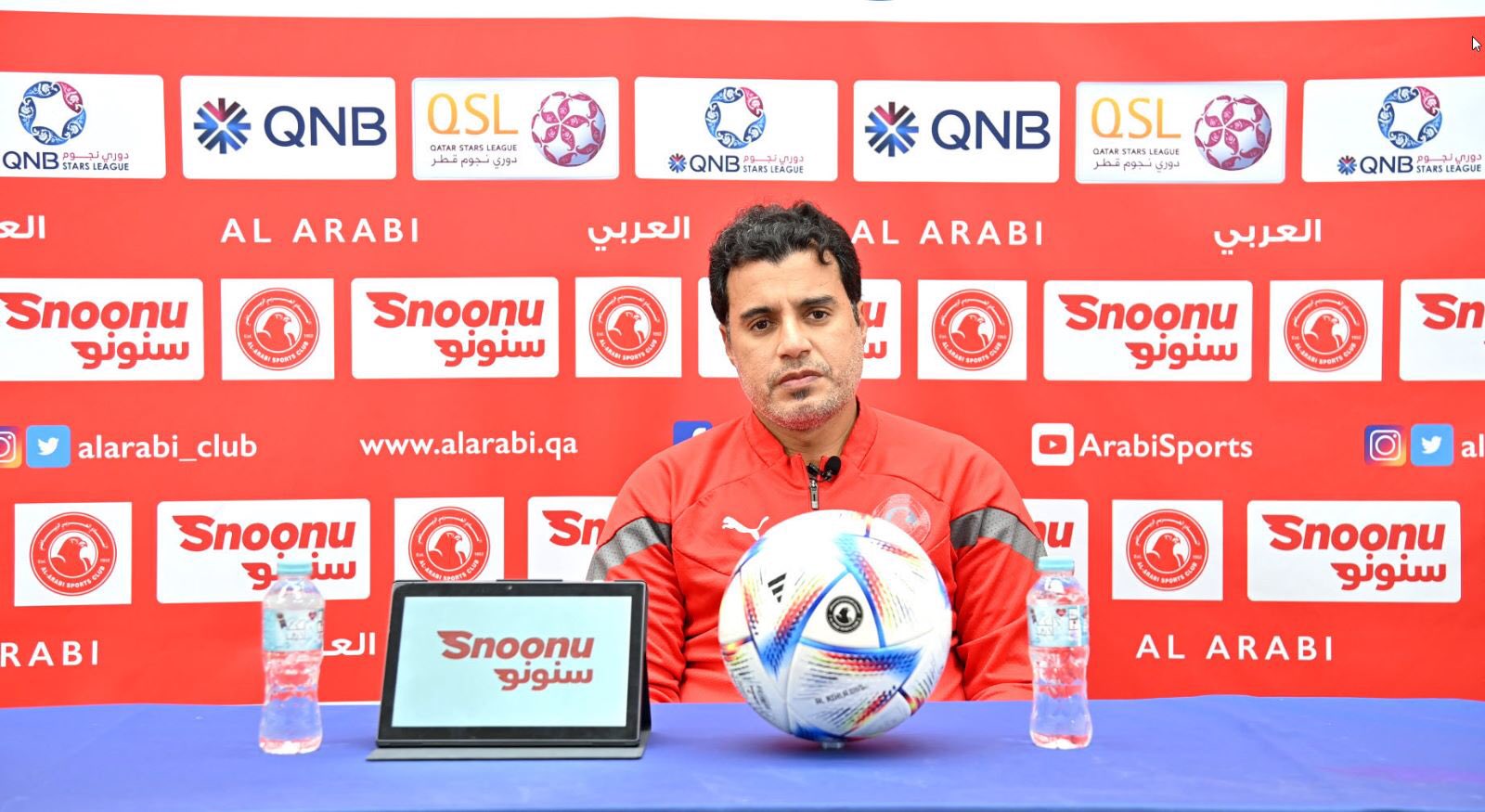 Al Arabi coach Younes Ali spoke to the media ahead of their 2022-2023 season QNB Stars League postponed match from Week 10 against Al Gharafa.
"The match will not be easy against Al Gharafa, who have proved themselves good in many matches.
"Our preparations are good for the game and all players are ready and know the importance of the match. We will do our best to win.
"There are some influential absences, such as Omar Al Somah, and doubts about the possibility of Rafinha joining the match. But the rest of the players are fully prepared to compensate for it and do what is required to collect points.
"Our recent victory in the Amir Cup over Al Shamal is very important and will give the players a strong motivation to shine and continue the positive results in the league," said Younes.
Al Arabi player Abdulrahman Enad said, "A difficult match awaits us and everyone must be fully focused in preparation for it. Our goal is to achieve the three points to strengthen our position in the league.
"Al Gharafa are a great team and have presented distinguished levels of late. We always strive to achieve the best result regardless of the opponents, so we will go into the match strongly in order to collect the three points."