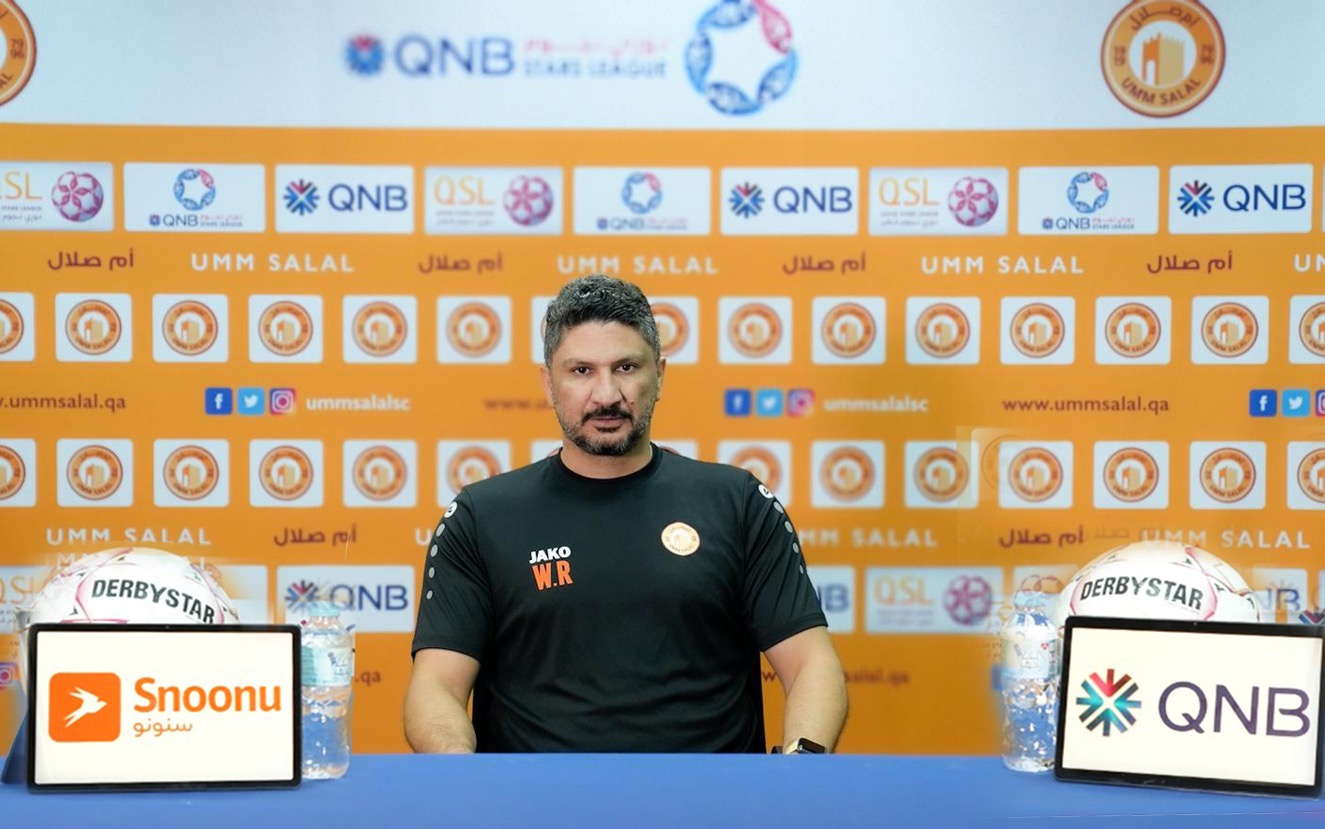 Umm Salal coach Wesam Rizik spoke to the media ahead of their 2021-2022 season QNB Stars League Week 14 match Al Ahli.
"The match pressure is there on all teams, which is normal, and this does not constitute a burden on us, but rather increases the players' enthusiasm and strength.
"The Al Ahli match is difficult after two new professionals joined them and we are ready with strength and all the players will take the field with high concentration. Now our goal is to win and get the three points.
"The upcoming matches will be difficult, so we will deal with each match separately, especially since all the upcoming matches are strong because the teams want to improve their positions. Therefore, we will take each match step by step and our results will decide our position. We will not think about the top four," said Wesam.
Umm Salal player Omar Yahya said, "Our preparations for Al Ahli match are like any match, and we enter the match with the desire to win. We think about the match with concentration in order to reach our goal, especially since all league matches are difficult and winning gives us the advantage. We seek to win and improve our position in the table.
"The team is completely ready and is training hard. We have all respect for Al Ahli, we are ready for any team in the league."