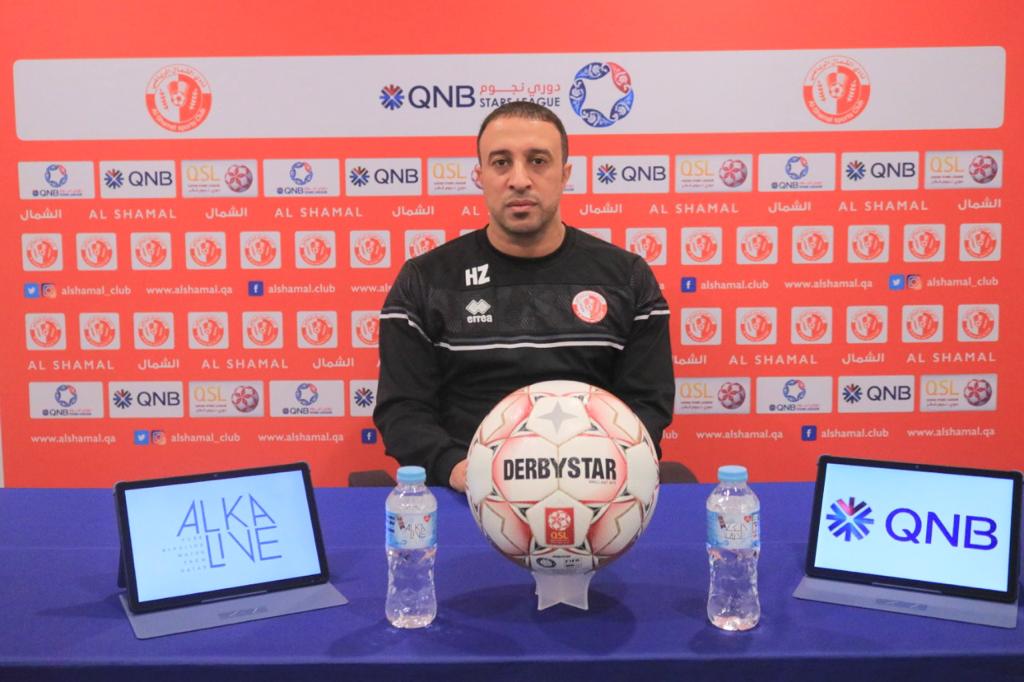 Al Shamal assistant coach Hisham Zahid spoke to the media ahead of their 2021-2022 season QNB Stars League Week 14 match against Qatar SC.
"The Qatar SC match is very important, like the last match against Al Sailiya, and of course we seek to achieve a positive result and take advantage of the morale-boosting victory we achieved in the last round.
"Our players are ready at all levels, be it psychological, technical or physical. The match will not be easy in view of the strength of the opponents and their eagerness to win.
"I have great confidence in our players and their ability to achieve more positive results.
"I salute coach Hisham Jadrane and wish him a speedy recovery.
"I also thank the management of Al Shamal club for its continuous support to the team and its keenness to always boost the morale of the players," said Hisham.
Al Shamal player Mohammed Al Jabri said, "We are expecting a strong match against a great team, but we are ready and striving to reap the three points and continue victories, having beaten Al Sailiya in the last round.
"The recent victory gives us the motivation to keep winning. However, winning the next match will not be easy."