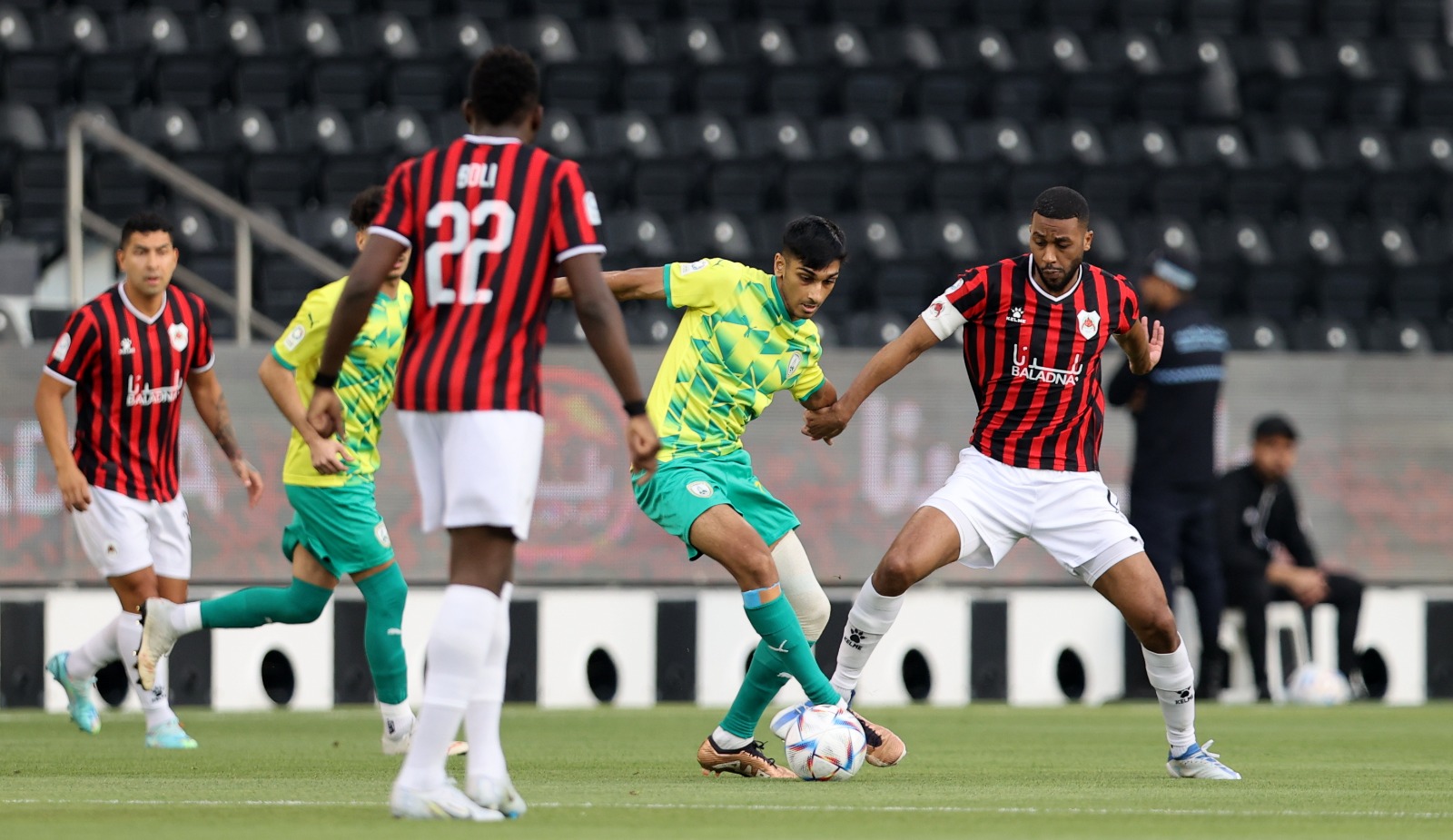 Al Rayyan rallied to hold Al Wakrah 1-1 in an absorbing postponed match from Week 10 of the 2022-23 season QNB Stars League at the Al Sadd Stadium on Sunday.
Exciting action from both sides and several chances later, it was in the second half that the goals were produced and in a span of seven minutes.
Jacinto Dala provided the opening goal of the match for Al Wakrah in the 82nd minute before Al Rayyan hit back to equalize through their star Yohan Boli in the 89th minute.
The solitary point gain saw Al Wakrah move to 24 points from 16 matches, while Al Rayyan took their tally to 13 points from 15 matches.
It was a keen tussle between both teams and they displayed superb energy trying to raid the rival goals repeatedly.
Al Wakrah began the match on a swift note trying to make an early breakthrough, but their efforts were spoiled by rival goalkeeper Ivanildo Rodrigues thrice – in the third, fourth and fifth minutes.
Rattled a bit, Al Rayyan then regrouped to get the ball and launch their attack. In the 10th minute, an eager Boli got hold of a chance and ran in to score, but was well offside and the flag ruled so immediately.
In the 19th minute, Sofiane Boufal of Al Rayyan had a good chance, but he shot way off from left of the box.
Al Wakrah's Dala made a move from the left in the 29th minute, but his left footer went past the right goal post.
Hanni tried to send in a cross from outside left of the box in the 37th minute, but was well cut off by the Al Wakrah defence.
The tussle continued in the second half and Dala pounced on the ball from near the centre line to make a dash from the left and beat Rodrigues, this time to his right much to the delight of The Blue Wave fans.
It was not long though before Boli struck with a fine header, thanks to a cross from the right by Osama Al Tairi.
Scores levelled, Al Rayyan gained more confidence but now were left with not much time. Al Wakrah too tried hard, but the rival defence seemed stronger.
In the dying minutes, Al Rayyan produced a fine header, but it went just wide of the goal to the left.