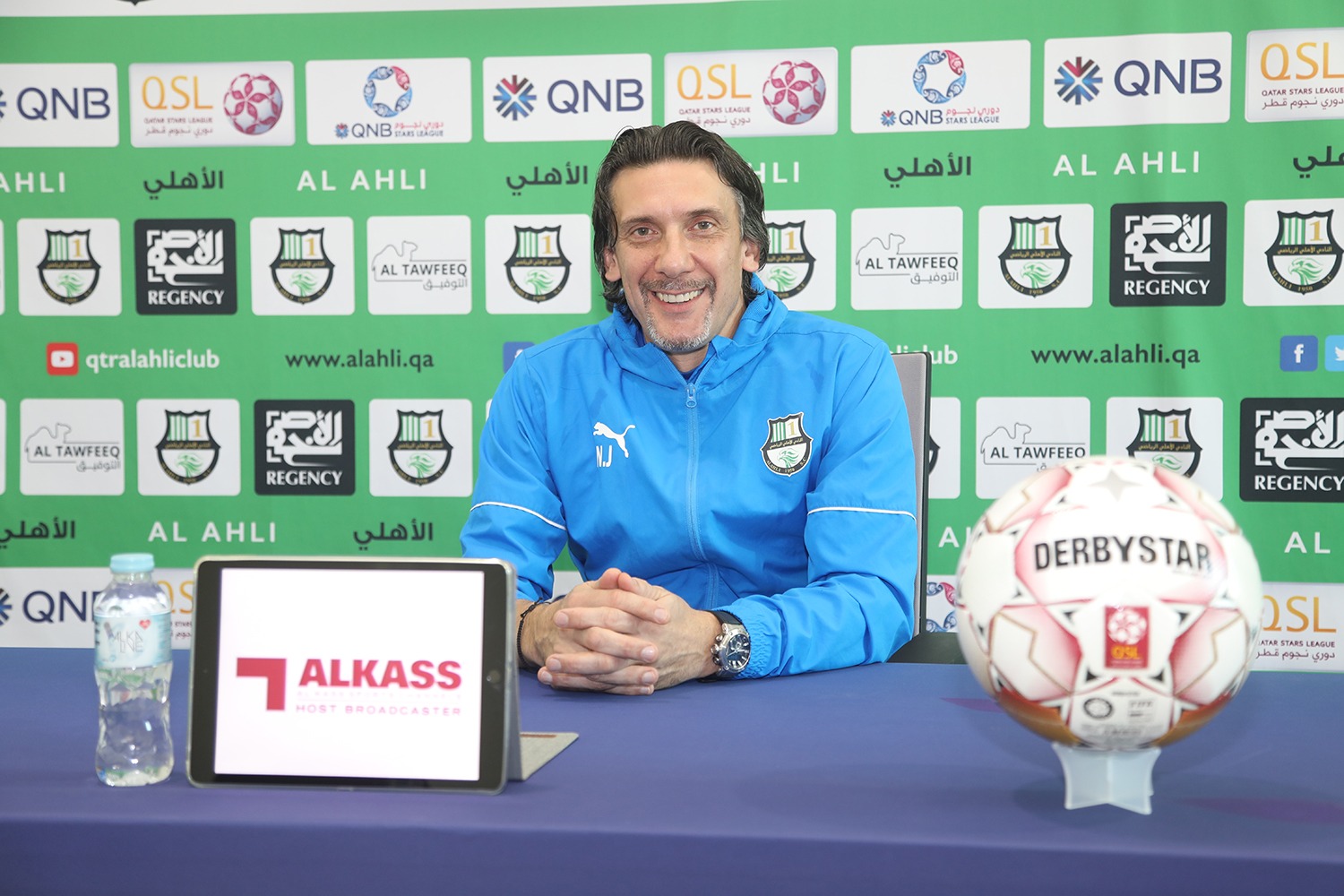 Al Ahli coach Nebojsa Jovovic spoke to the media ahead of their 2021-2022 season QNB Stars League Week 13 match against Al Gharafa.
"The match is of great importance for Al Ahli after our recent uprising and we are keen to be on the winning path. It is necessary for my team to continue competing and collecting points. The season is entering an important stage and we must be ready.
"The recent victory against Qatar SC will gave our team a good morale boost in order to provide the best, especially since we suffered in the past period. Now, the team's form will be different in the competition, despite knowing that Al Gharafa are a strong team and facing it will be difficult due to the difference in ranking and results.
"I always have confidence in my players and I congratulate them on winning the last match against Qatar SC. They showed a great desire to reach their goal, which is the three points, and they succeeded in obtaining them.
"The team's preparations for Al Gharafa come at a tight time of competition, as the team plays three days after the last match, which is not enough time, but this is something that must be adapted to, and the team will be ready to face Al Gharafa and we will use our time in order to be ready," said Nebojsa.
Al Ahli player Yazan Al Naimat said, "As players, we respect Al Gharafa a lot, but at the same time we are looking forward to achieving victory and collecting points.
"After the recent victory over Qatar SC, our morale has been boosted a lot. As players, we feel the importance of this before facing Al Gharafa, so the team focuses on providing the best level in order to win and get points.
"The cooperation and high spirit in the team's ranks and the work system in the club from management, technical staff and players, are highly appreciable. It will help me provide the best for the team in the current season. The start of the team in 2022 was good and everyone is looking forward to the points."