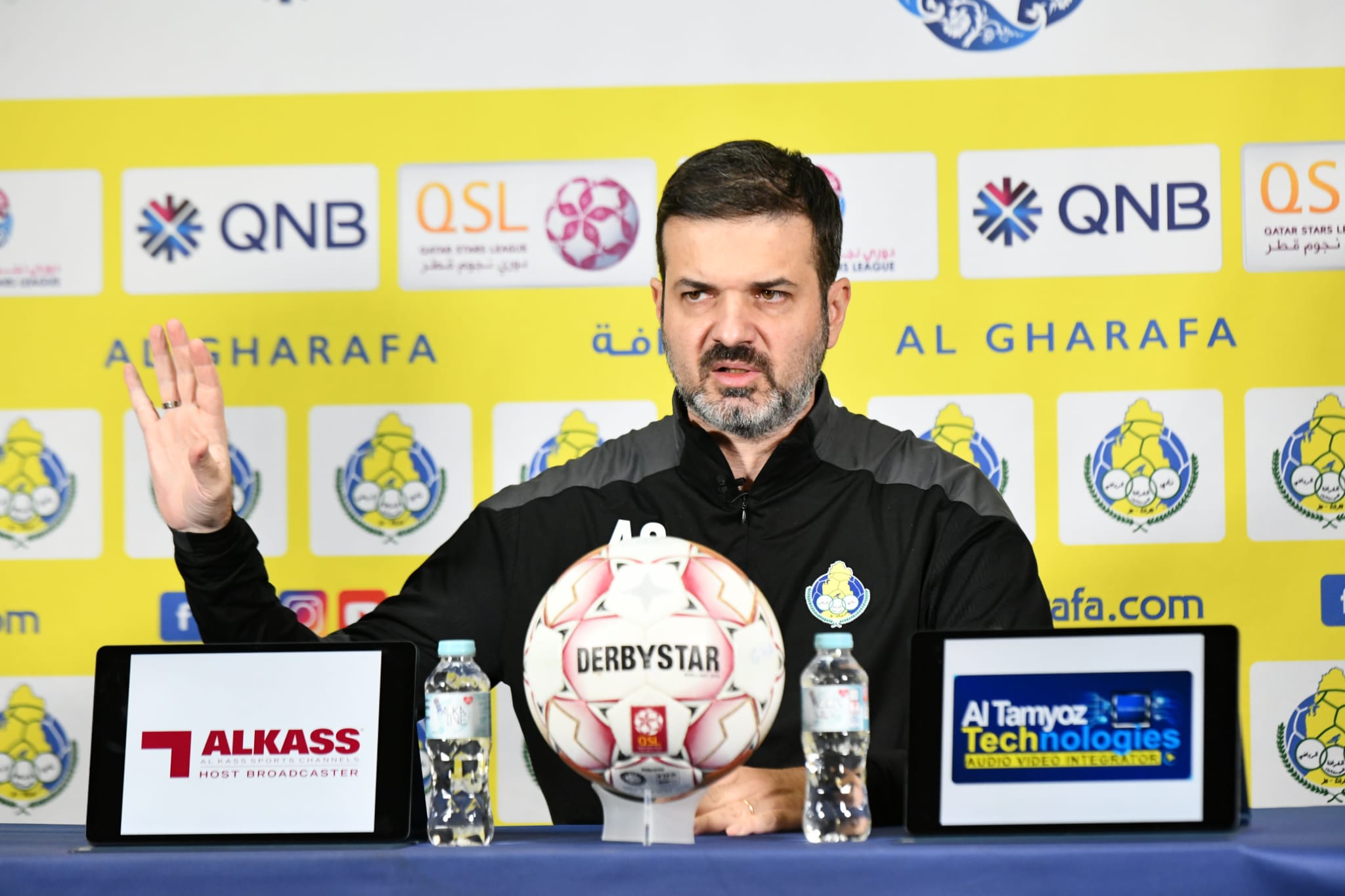 Al Gharafa coach Andrea Stramaccioni spoke to the media ahead of their 2021-2022 season QNB Stars League Week 13 match against Al Ahli.
"For me as a coach, regardless of the result, our team played in the same way, this means that we have our own philosophy, and what matters to us is to build a certain thing for the team, and regardless of the names of the players, Al Gharafa will still have their own style. Because we will play the third match in a row in nine days and Al Gharafa depend on the same players.
"In light of playing every three days and in modern football, recovery has become as important as training, and therefore if we make a mistake in dealing with this aspect, it will certainly affect the match, and therefore it is important to work on the mental and physical sides and for the recovery to be ideal.
"Al Ahli are a traditional team, and perhaps they were not satisfied with what they presented in the first leg, as they contracted with a good Jordanian player and developed their team well. Difficult, and I am the first to trust the players and responsible for organizing the team, and at the same time I ask everyone to focus as we did in the last two games," said Stramaccioni.
Al Gharafa player Abdullah Khatm said, "Thank God, we won over Al Shamal and it was a difficult match. Facing Al Ahli is also important for us in order to win and improve our position.
"Al Ahly will strive to win, and we will also strive to win, and it will be a difficult confrontation."