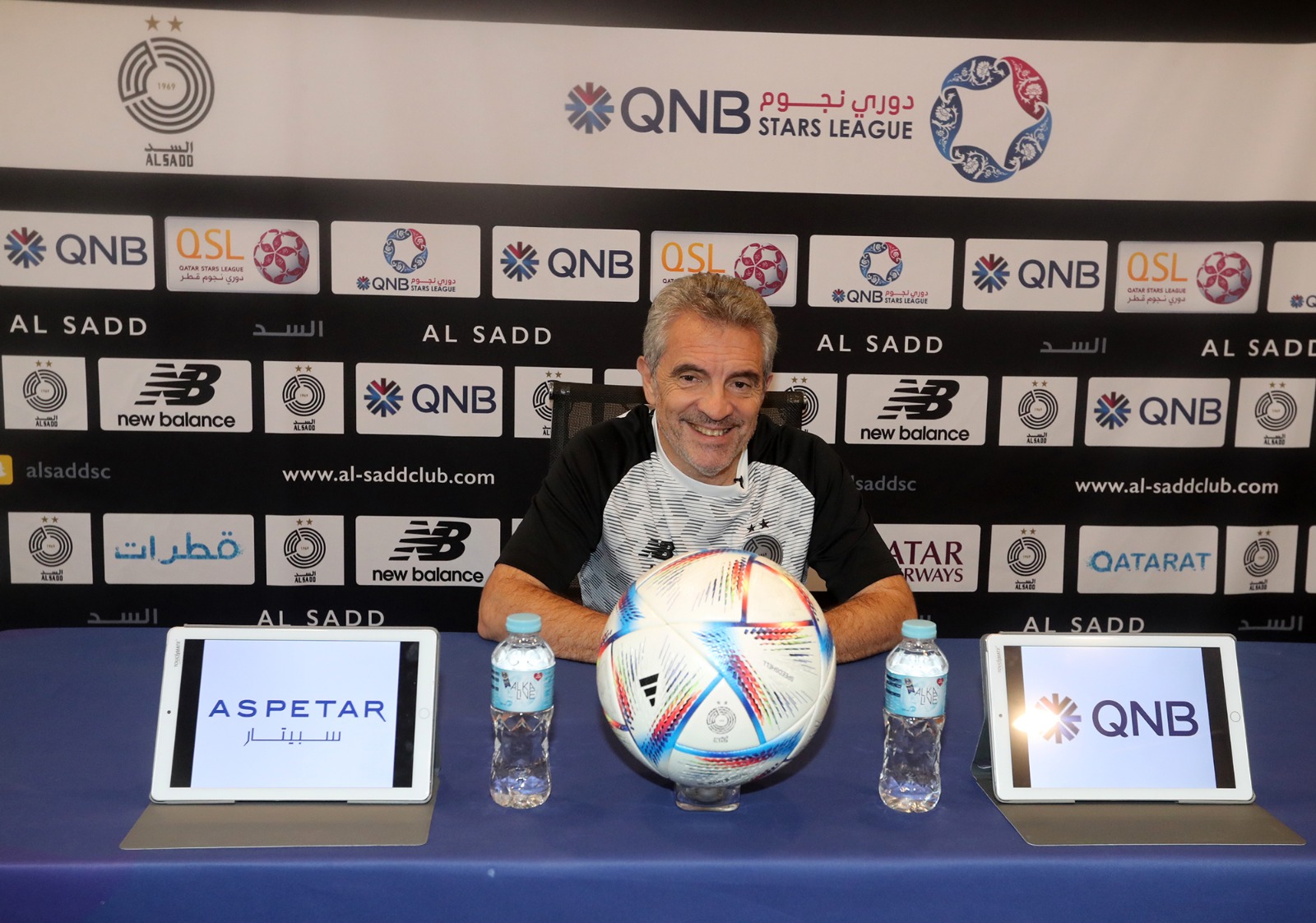 Al Sadd coach Juan Manuel Lillo 'Juanma' spoke to the media ahead of their 2022-23 season QNB Stars League Week 2 match against Umm Salal.
"I liked the Umm Salal team a lot, we watched their last match and they have good players who can decide the matches, so the next match will be very difficult.
"In our last match against Al Markhiya, the result did not reflect the events of the match. We played well for 28 minutes and after that we faced some difficulties and conceded goals, so we lost the match.
"In the absence of many senior players in our team, it is good for young players to have the opportunity to play in matches.
"We trust ourselves a lot and all players who are with us at the moment. We are preparing well for the next match against Umm Salal and our goal will be the three points," said Juanma.
Al Sadd player Ahmed Al Saeed said, "An important match awaits us, the two teams are coming from a loss, and everyone aspires to win, and Al Sadd's goal will be to reap the winning points.
"The participation of young players is a great opportunity for them, especially the first seven rounds of the competition, each player will try to give off his best. Against Al Markhiya, we did not achieve the desired result, but we will strive with all force against Umm Salal to be at the best of everyone's expectations in order to achieve victory."