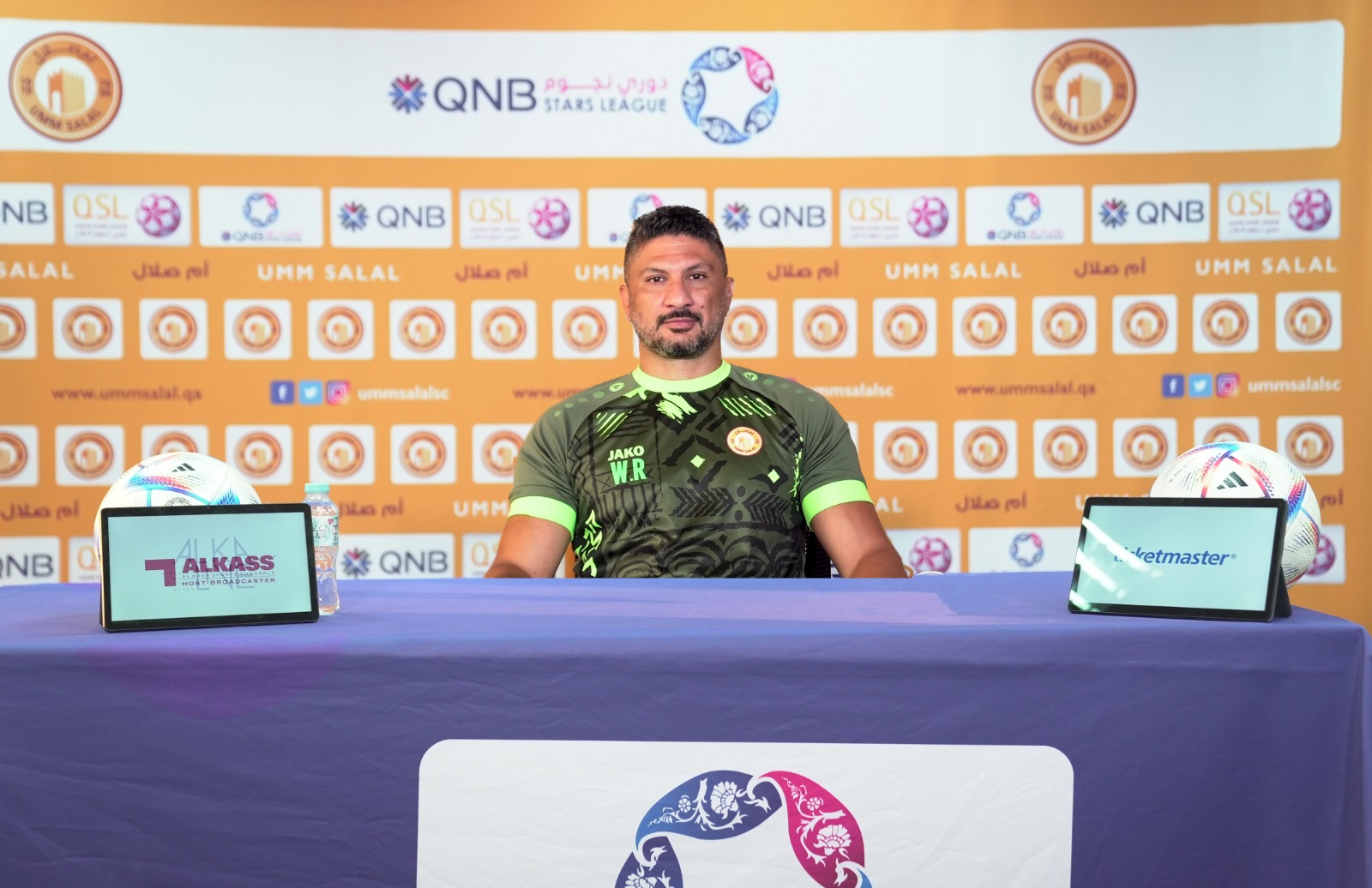 Umm Salal coach Wesam Rizik spoke to the media ahead of their 2022-23 season QNB Stars League Week 2 match against Al Sadd.
"The team's preparations for the Al Sadd match were very serious and every player realizes the importance and strength of the upcoming game. It will be a special meeting because it is against the champions despite their stumble in the first round. That does not reflect their level.
"We are currently focusing on facing Al Sadd. The Al Ahli match had some mistakes, therefore we tried during the preparations to correct them so that they would not be repeated again.
"The next match will undoubtedly be difficult for both teams and each of us seeks to compensate after losing the first round. We also hope to reduce mistakes and take advantage of the opportunities available to the players," said Wesam.
Umm Salal player Dries Siddiki said, "We work as one family and each of us gives his best for the team. After every game, we improve and develop, and we have to give 100 per cent in order to win and make up for what we lost in the first round against Al Ahli. We will even fight for each other because the Al Sadd game will be strong. The match will be exciting and we will play with concentration. I hope victory will be ours and we win the first three points."