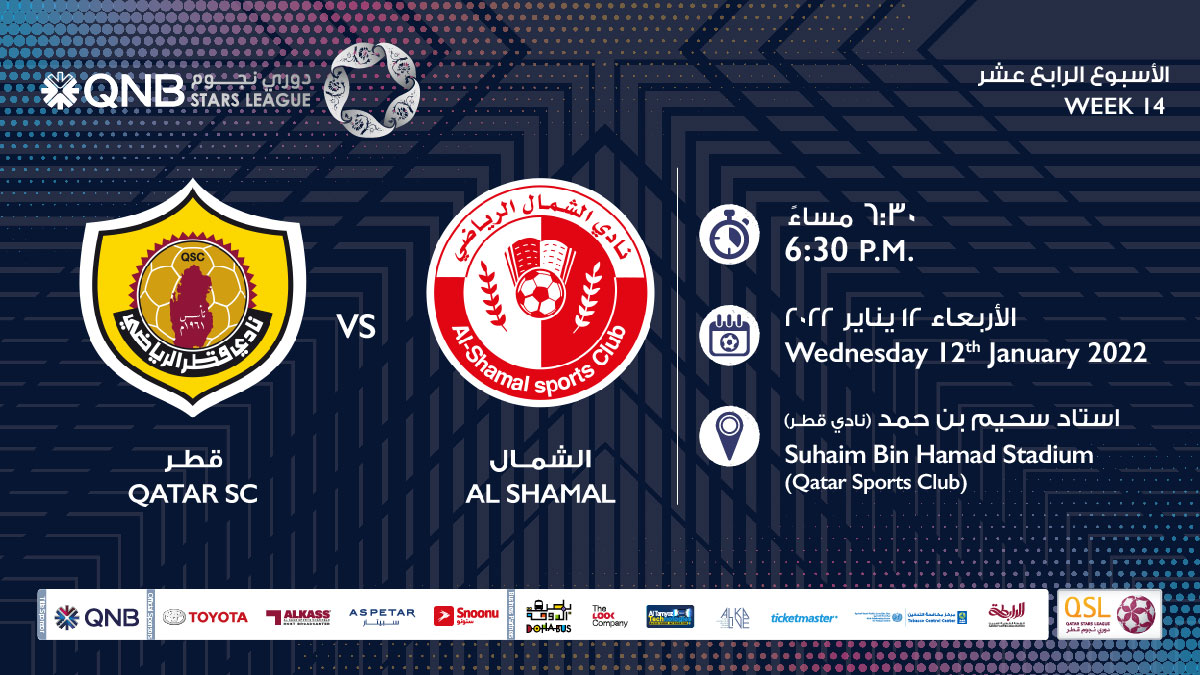 Wednesday, 12th January, 2022
18:30 kick-off at Qatar SC Stadium
Qatar SC face Al Shamal in Week 14 of the 2021-2022 season QNB Stars League. The kick-off is at 18:30 at the Qatar SC Stadium on Wednesday, 12th January, 2022.
Qatar SC are ninth in the table with 12 points (three wins, as many draws and six defeats) from 12 matches.
Moroccan Youssef Safri-coached The Kings have a goal difference of -4 (11 goals for and 15 against).
Qatar SC were not in action in Week 13 as their match against reigning champions Al Sadd was postponed on the request of Al Sadd as many of their players were infected with the coronavirus.
Al Shamal, coached by Moroccan Hicham Jadrane, are also on 12 points as Qatar SC, but were placed 10th goal difference (-6 as against Qatar SC's -4. Al Shamal scored 18 goals and conceded 24.
So, Al Shamal are 10th (three wins, as many draws and seven defeats), having played 13 games.
Qatar SC have the likes of Sebastian Soria, Javier Martinez and Ahmed Moein to put them back on the winning path, while Al Shamal boast of Amjad Atwan, Ali Awad, Nasser Al Nasr and Jeison Escobar.