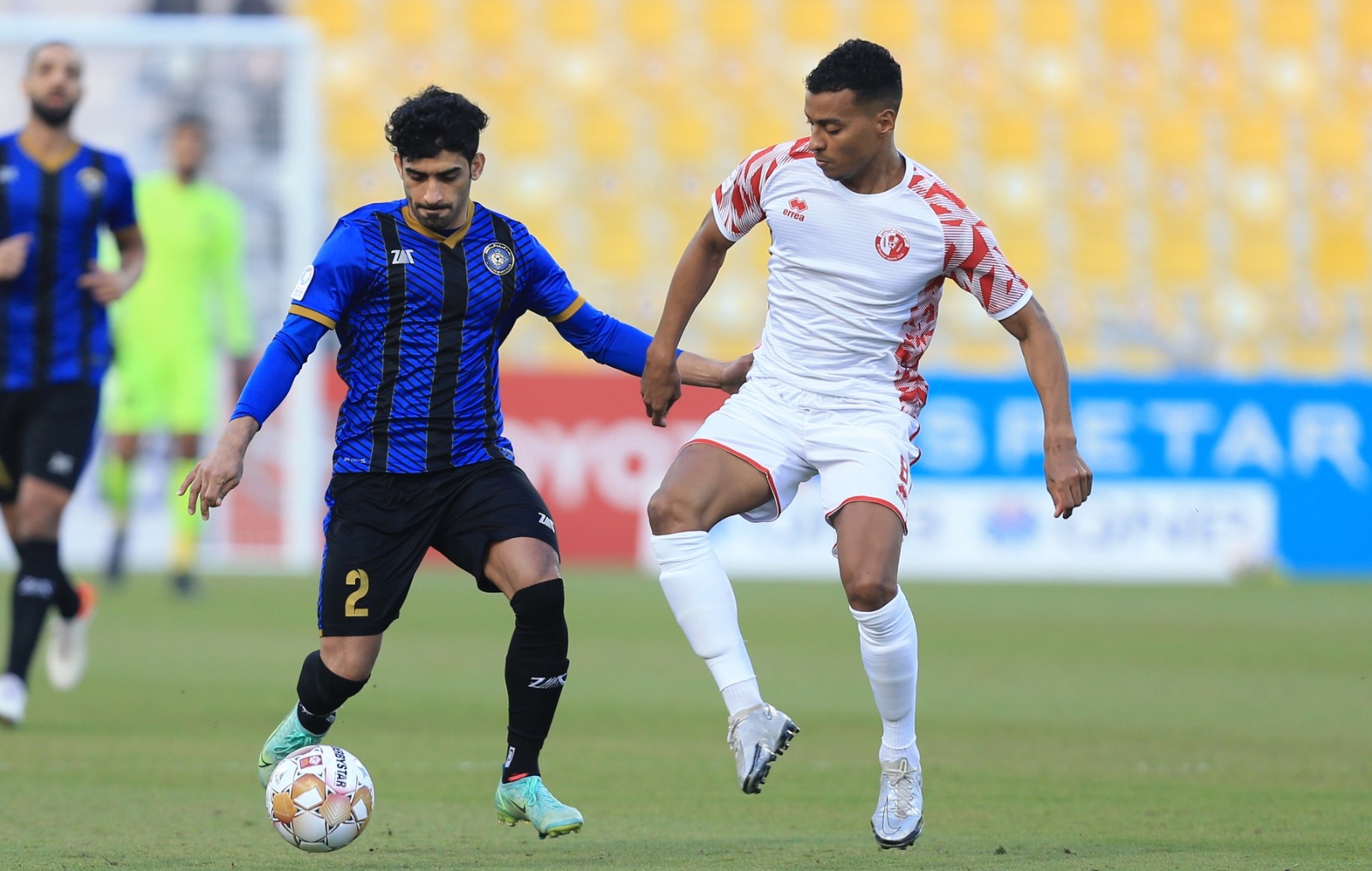 Al Shamal defeated Al Sailiya 2-0 in Week 13 of the 2021-2022 season QNB Stars League at the Qatar SC Stadium on Friday.
Jeison Escobar scored the goals in the 49th and 79th minutes.
Al Shamal raised their points tally to 12 with their third victory, while Al Sailiya were left reeling at the bottom of the table with five points following their 10th defeat.
The first half did not witness much of an excitement despite the attempts made by players of both teams to score.
Caution was the watchword as the sides were eager not to have conceded a goal and that reflected on the game.
Al Shamal had more possession of the ball and missed two chances, through Nasser Al Nasr and Escobar.
At the other end, Nassim Al Jilani of Al Sailiya had an opportunity.
The 18th minute witnessed a missed penalty kick by Escobar as Al Sailiya goalkeeper Claude Amine saved it.
In the 22nd minute, Al Sailiya's Ali Jasemi got injured and was replaced by Fahad Khalfan.
Soon after the second half started, the situation changed and Al Shamal surged ahead through Escobar, who took advantage of Ali Alwan's pass and fired it into the Al Sailiya net.
Al Sailiya were desperate to equalize and Al Jilani almost did it in the 52nd minute but for Al Shamal goalkeeper Marwan Sharif, who blocked a neat header.
In the 67th minute, Escobar missed an easy chance when he received a perfect pass from Nasser Al Nasr inside the area, but he was a tad slow in shooting the ball in front of the goal.
However, Escobar made up for it 12 minutes later with another goal and Al Shamal wrapped up an important victory.