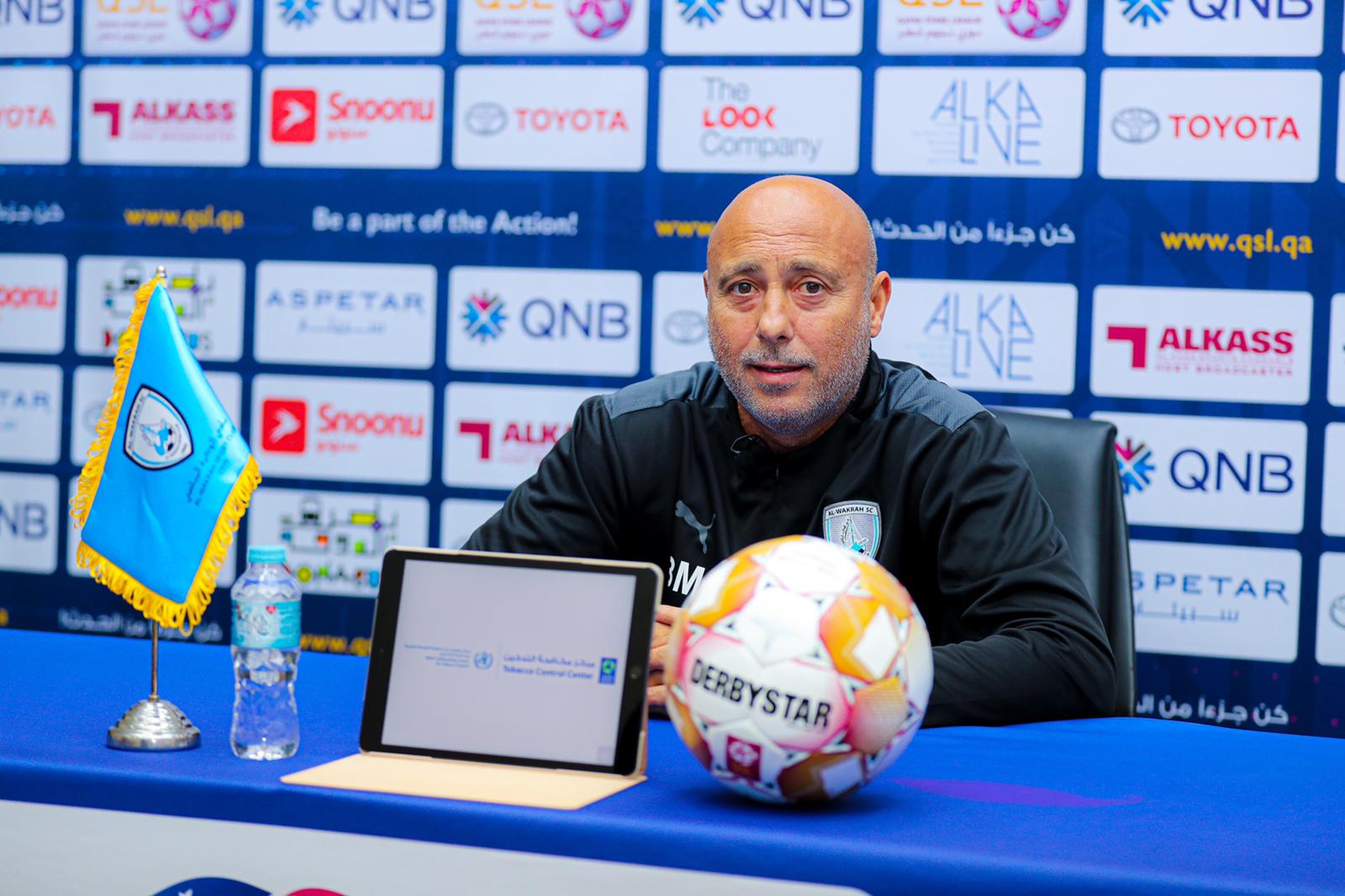 Al Wakrah coach Marquez Lopez spoke to the media ahead of their 2021-2022 season QNB Stars League Week 13 match against Al Rayyan.
"These three days included a day of recovery and a second day of rest, and then the third day was to prepare for the match. But this is the current period and we must deal with it in the best possible way in order to get out of it also with the largest possible gains.
"When the team wins, everything is positive, now three games in a row, I am very happy with the players' performance, but there is no stopping, this month is very important to know if we are going to the top, the middle or the bottom. I think the mentality of the team is very good and I hope we can continue the winning streak.
"The pressure in football is always to go up, go down or stay in the middle. I said before that the mentality of the team and players is to go higher, but it is not a priority for the club. I think that the priority of the club is to stay in a very good position, but at this moment it is possible to get the fourth place," said Marquez.
Al Wakrah player Saud Al Nasr said, "Al Rayyan are a great team. Although they have faced many problems in recent matches, it is still a great team.
"I admit, of course, that our match with Al Rayyan will be very difficult, but at the same time I assure our readiness to play this match in order to win.
"This confidence stems from my confidence in all members of the team, and therefore I assure that we have the ability to continue victories in order to get what we seek, which is to be in the top four."