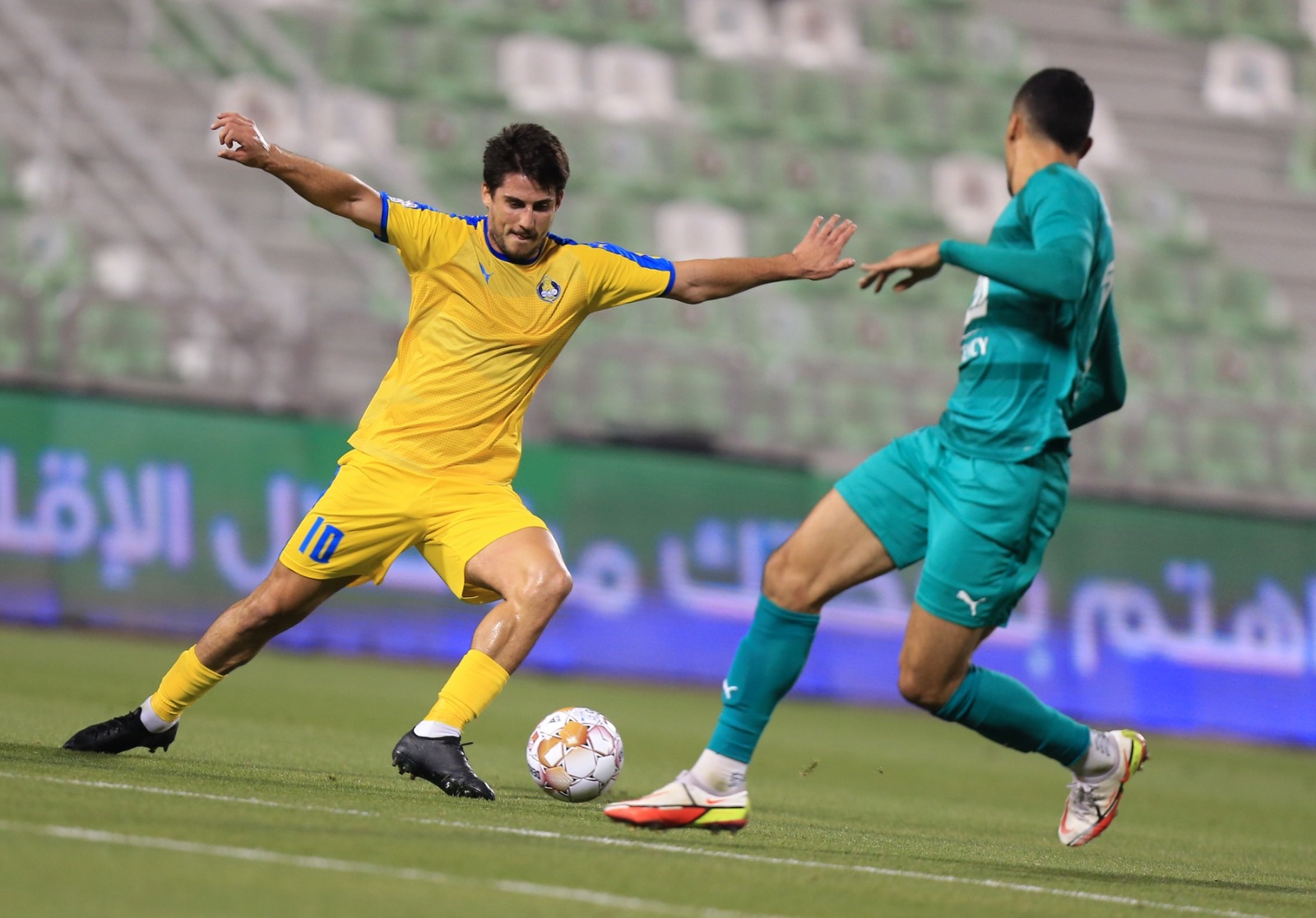 Al Gharafa and Al Ahli played out a 0-0 draw in Week 13 of the 2021-2022 season QNB Stars League at the Al Ahli Stadium on Friday.
Al Gharafa and Al Ahli now have 23 and 13 points respectively.
The match witnessed a series of missed opportunities from both teams. Despite many attempts to score, the goalkeepers, Yazan Naim of Al Ahli and Yousef Hassan of Al Gharafa, deserved credit for keeping their net in tact.
The match got off to a fast pace and Al Gharafa took the early initiative. They almost scored in the 13th minute, but Naim first blocked Othman Al Yahri's brilliant shot. And Sofiane Hanni's attempt on the rebound was thwarted by the defence.
On to the second half and Al Gharafa had a goal disallowed in the 56th minute. Abdullah Saei's shot was blocked by Naim and Hanni hit the rebound into the goal, but it was ruled out.
The offensive attempts by both teams continued.
Hanni and Othman posed danger at the Al Ahli goal, but the brilliance of Naim prevented them from scoring.
Meanwhile, Al Ahli coach Nebojsa Jovovic pressed Jordanian professional Yazan Al Naimat into action in the middle of the second half.
But goalkeeper Yousef stood firm in front of attempts made by Abdulrahman Al Harazi and Al Naimat, and the stalemate continued.