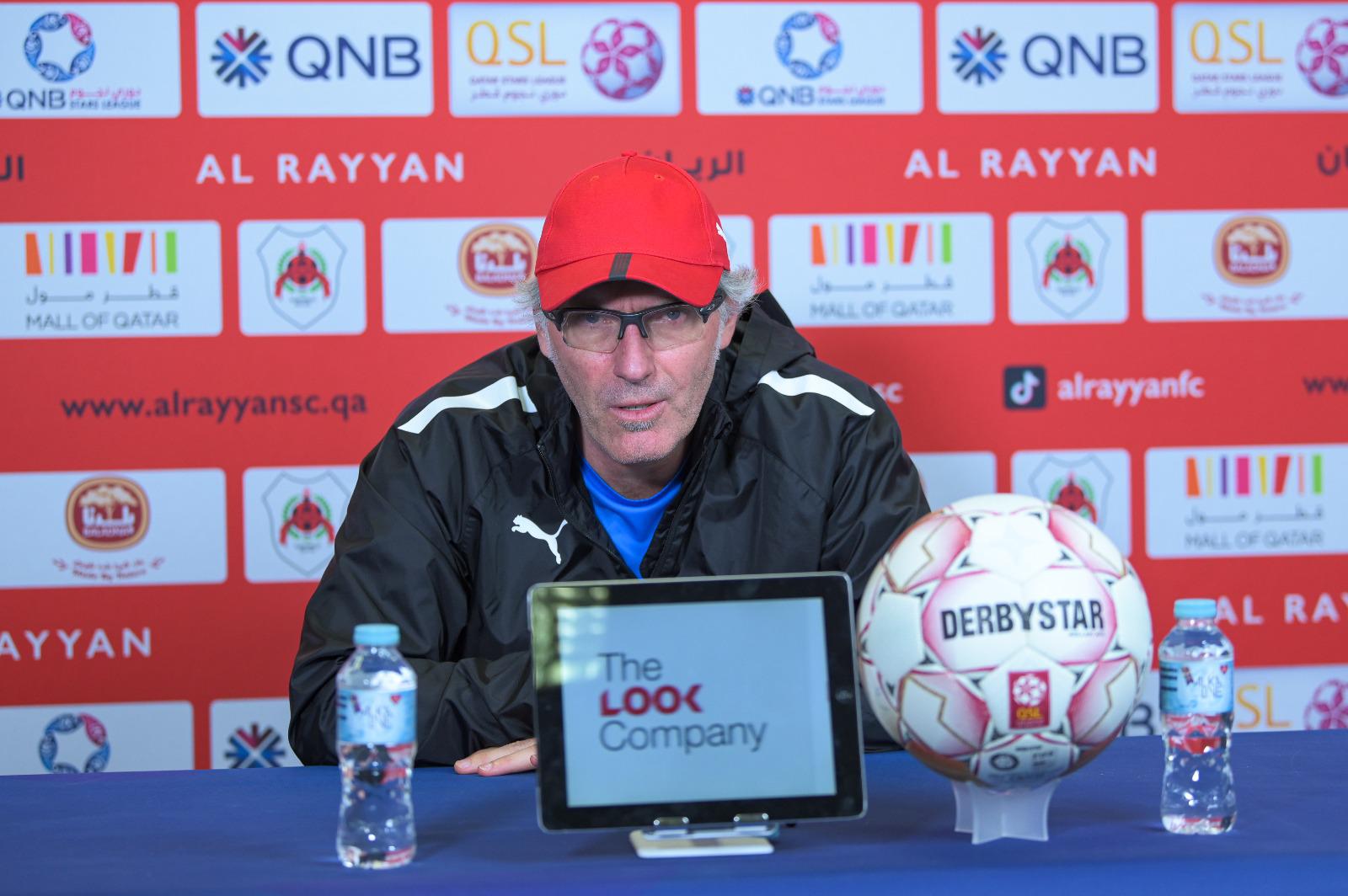 Al Rayyan coach Laurent Blanc spoke to the media ahead of their 2021-2022 season QNB Stars League Week 13 match against Al Wakrah.
"All matches are very complicated and the Al Wakrah match will be the same, because all matches are difficult for us. Al Wakrah are a good team with a good coach and distinguished players, but we have to beat this team, because I think my team can win, but at the moment we have lost a lot of games, so the most important thing for us is to restore confidence at the individual and collective levels because we need it.
"The last match for Al Rayyan was not bad, but we made some mistakes and that reflected on the result, so we are preparing for this match in a serious way. We are working a lot and until this moment some of our players have not recovered, because we have many injuries within the team. And some players play in the African Championship. I hope, against Al Wakrah, we will have a positive reaction from the entire team and the technical staff, and we will win against Al Wakrah.
"We deserved a draw against Umm Salal in the last match. If we put up the same performance against Al Wakrah, we can win the match,"said Blanc.
Al Rayyan player Mohammed Seraj said, "Al Wakrah team is good. They have players of a distinguished level and they are coming off a victory over Al Arabi. They have professionals at the highest level and we are able to achieve the three points.
"The team prepared well for this match and we would work to regain victories and help return the team step by step to their normal level."