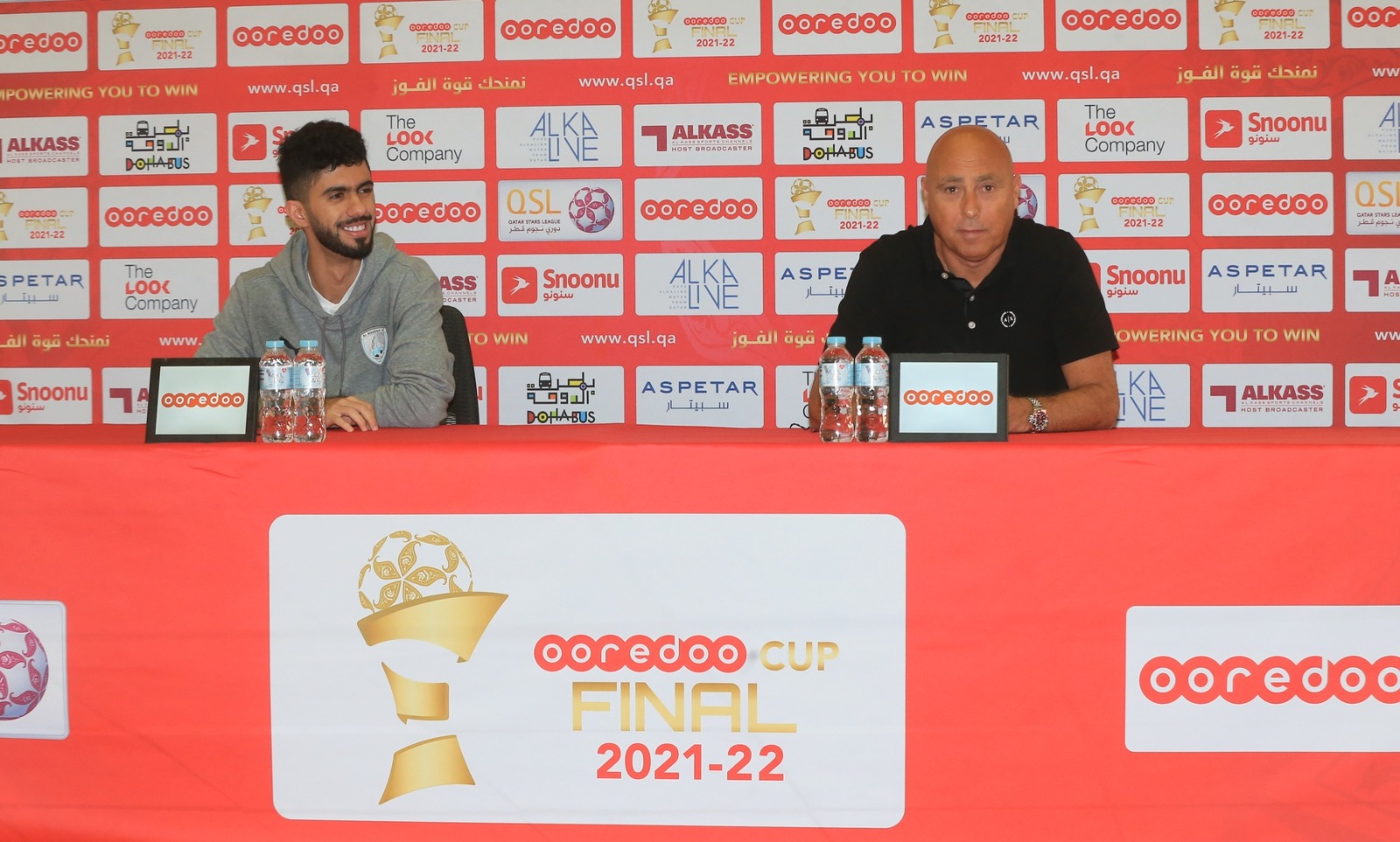 Al Wakrah coach Marques Lopez and player Ahmed Fadel spoke to the media on Sunday ahead of their 2021-2022 season Ooredoo Cup final against Al Sailiya. The match will kick off at the Jassim bin Hamad Stadium of Al Sadd club on Monday, 28th March, at 18:30.
"It was a good thing for us to reach the final this season, having reached the semifinals last season. Although we won on the field, we lost the match through an administrative error and this is an opportunity to compensate for that.
"We played the semifinals this season and won, and we're now in the final. It is important for us to crown our efforts throughout the season with a championship after the great efforts we have made, and we hope that we will be successful and win the title.
"We will miss four players due to their national-team duty, but we have 20 other players ready, and I will try to push the best players to win because the match will not be easy at all. All of our players are ready to give off their best.
"This season, we changed a lot of players and signed better players, and the good thing is that we always strive to win and this mentality is very important for us, from the point of view of technical staff and the management.
"Al Sailiya were suffering all season in the league, but they managed to stay in the First Division through Play-Off victory. We respect them because they are a good team as is evident from their appearance in the final. They have a strong team. We will do our best to win the title," said Marquez.
Ahmed Fadel said, "Al Sailiya are difficult competitors and the match against them will not be easy at all.
"We will try to finish the season with a championship win, after the great efforts we have made throughout this season.
"There is no room for complacency and the coach always works with us in order to prepare the team the best way."