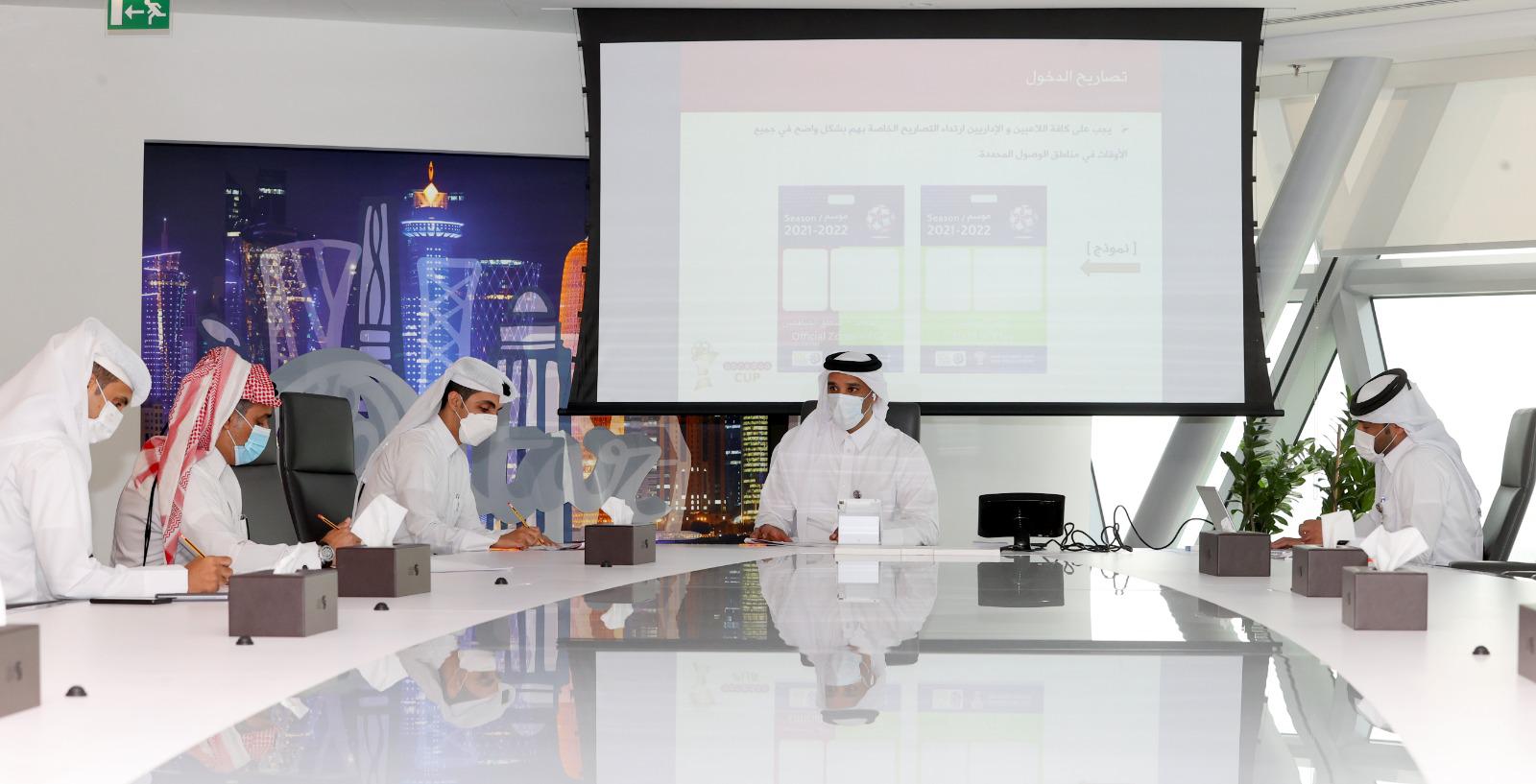 The Qatar Stars League (QSL) held the Technical Meeting ahead of the 2021-2022 season Ooredoo Cup final between Al Wakrah vs Al Sailiya, to be played at the Jassim bin Hamad Stadium of Al Sadd club on Monday, 28th March, 2022, from 18:30.
The meeting took place at the QSL Headquarters in Al Bidda Tower on Sunday, 27th March, 2022, in the presence of Mr. Ahmed Salman Al Adsani, Director of Competitions Department at the QSL, representatives of both clubs and a representative of the Referees Department of Qatar Football Association.
The following matters were discussed:
- Approved official procedures and medical protocol for Coronavirus (Covid-19), and organizational instructions on the Match Day.
- Tournament rules stipulate that in the event of a tie at the end of regular time, an extra time of 30 minutes, divided into two halves, will be used. If the game is still tied, penalty shoot-out will be enforced.
- Importance of meeting deadlines to reach the stadium on Match Day.
- Determining jersey colours for each team (basic and reserve) and the identification of clothing colours that each team will wear in the match.
- Referees Department representative confirmed the necessity of complying with all decisions of the officiating staff.