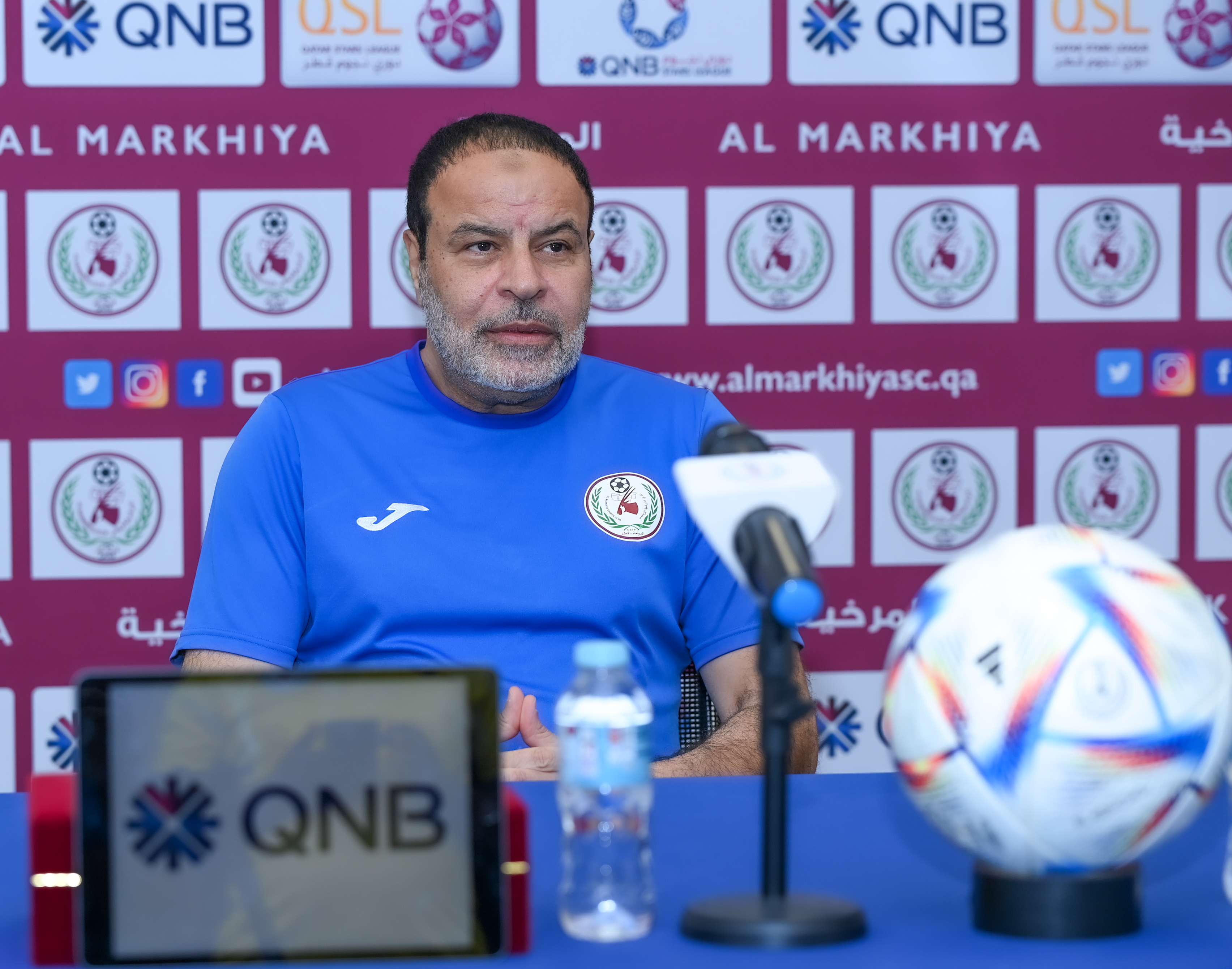 Al Markhiya coach Abdullah Mubarak spoke to the media ahead of their 2022-2023 season QNB Stars League postponed match from Week 10 against Al Sailiya.
"The preparations are going on well and started since the Al Wakrah match in the last round. The technical staff had told the players that the match against Al Sadd in the Round of 16 of Amir Cup would be part of the preparations for the next matches in the league, starting with the Al Sailiya match.
"Al Markhiya will play the match seriously, just as it is so crucial for Al Sailiya and therefore the focus will be largely on this match.
"Al Sailiya are a good team and have a distinguished coach with great experience, but Al Markhiya will be at the top of our physical, technical, tactical and mental readiness to get match points.
"The advantage in the match is in our favour, as we play it without pressure. We will play comfortably and the most important thing is to be on top of our focus," said Abdullah Mubarak.
Al Markhiya defender Ayoub Azzi said, "The match against Al Sailiya and the following games are crucial and winning them is very important. Our main goal is points.
"The preparations for the Al Sailiya match are going on well, like the preparation for any other match, and all players are ready to make every effort and appear at an honorable level and collect full points.
"The team is doing a good job with the technical staff to correct the mistakes that occurred in the match against Al Sadd in the Round of 16 of Amir Cup. The preparations are continuing in a good atmosphere with the great support of technical and administrative staff as well as medical staff."