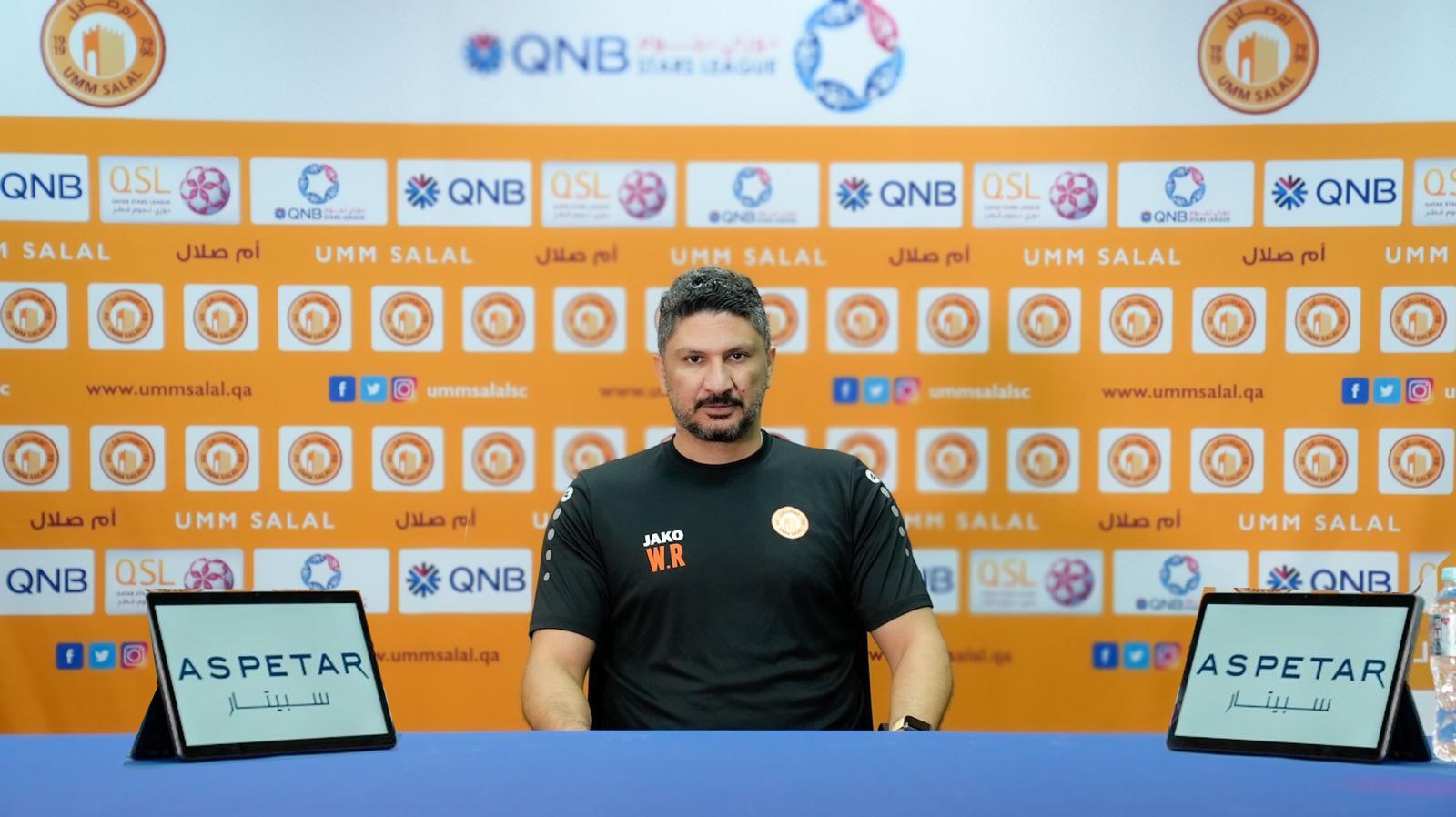 Umm Salal coach Wesam Rizik spoke to the media ahead of their 2021-2022 season QNB Stars League Week 22 match against Al Arabi.
"A difficult confrontation awaits us against a strong team and we hope to achieve a satisfactory result in order to end the season well in view of our recent negative results.
"Winning and collecting the three points is the right of both teams as each team seeks to finish the season well after a busy and strong journey. We will not be satisfied except by collecting the three points.
"We will face a strong opponent that includes good players, but our team also includes good players who are ready to present a strong show and achieve a positive result," said Wesam.
Umm Salal player Sayed Hassan said, "We are ready to face Al Arabi and we will strive with all our might to win, so that the end will be good for us.
"We hope to achieve what we aspire to and we have a great determination to achieve this. We hope that success will come our way and we will achieve what we want.
"We were competing for the top four, but the results did not serve us in the recent weeks. We have focused on the Al Arabi in order to maintain our position."