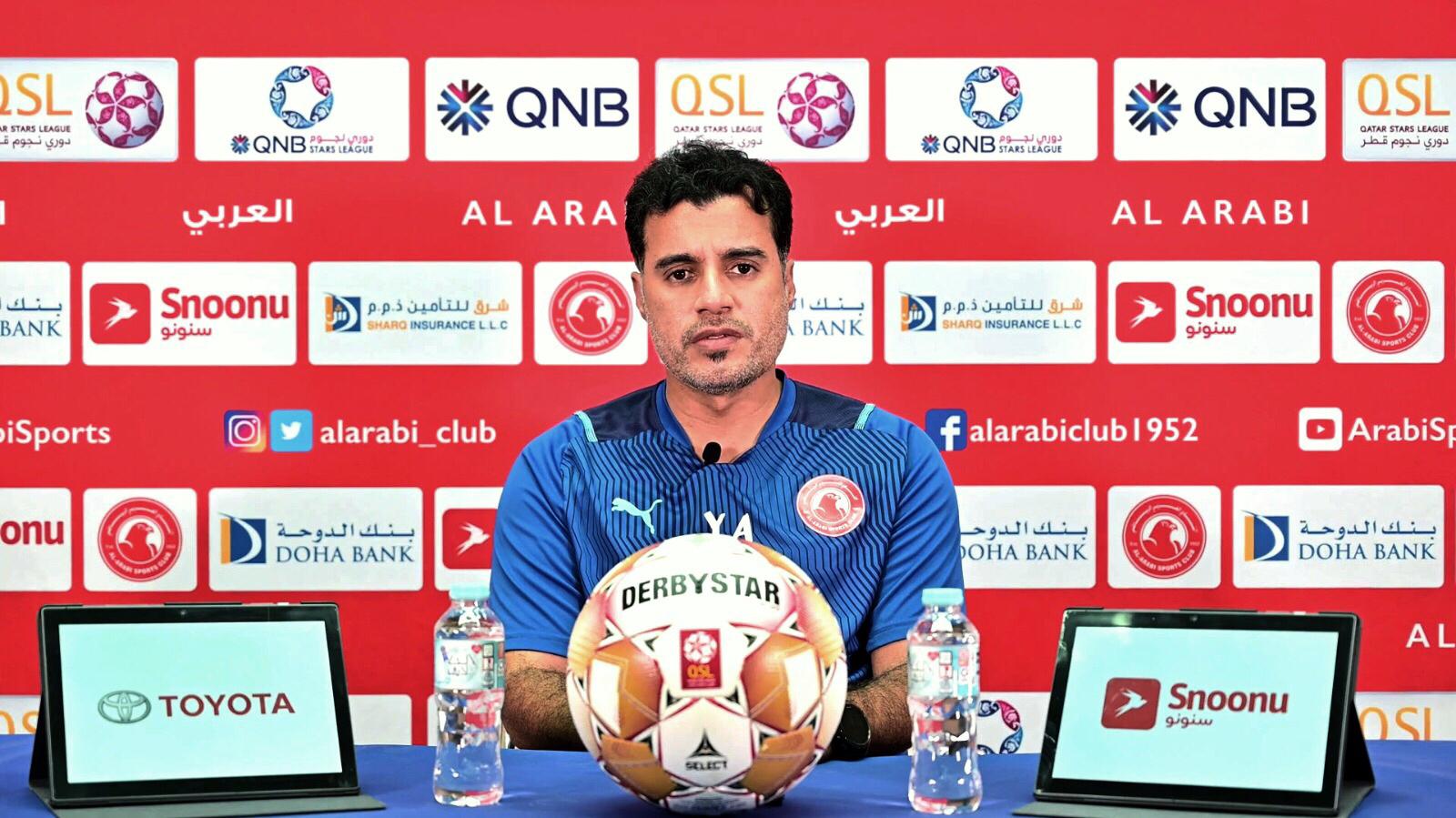 Al Arabi coach Younes Ali spoke to the media ahead of their 2021-2022 season QNB Stars League Week 22 match against Umm Salal.
"We are expecting a difficult game against Umm Salal, who are putting up a distinguished performance in the league under coach Wesam Rizik. For us, it is an important game, we are looking for the three points to seal the fourth place which we deserve, especially after the circumstances that the team went through the entire season.
"To seal our position in the top four, we must win the final match against Umm Salal.
"Al Arabi have presented great levels throughout the season and the fourth place is officially postponed to the last match. The chance is still 50/50 and we have to go into the match in order to win.
"Certainly, we went through difficult conditions, including injuries and absences of important players. We believe in teamwork and team spirit that helped us tide over the crises. I will not say I am completely satisfied with the season, but the team has greatly improved when you look at the points collected and our position compared to previous seasons. Most importantly, the entire season's efforts should culminate in winning the next match," said Younes.
Al Arabi player Abdulqadir Ilyas said, "There is a great desire for all team members to provide a strong performance, show the fighting spirit and deal with the required focus from the start of the game until the final whistle, so that we can achieve our goal, delight our fans and seal the fourth place."