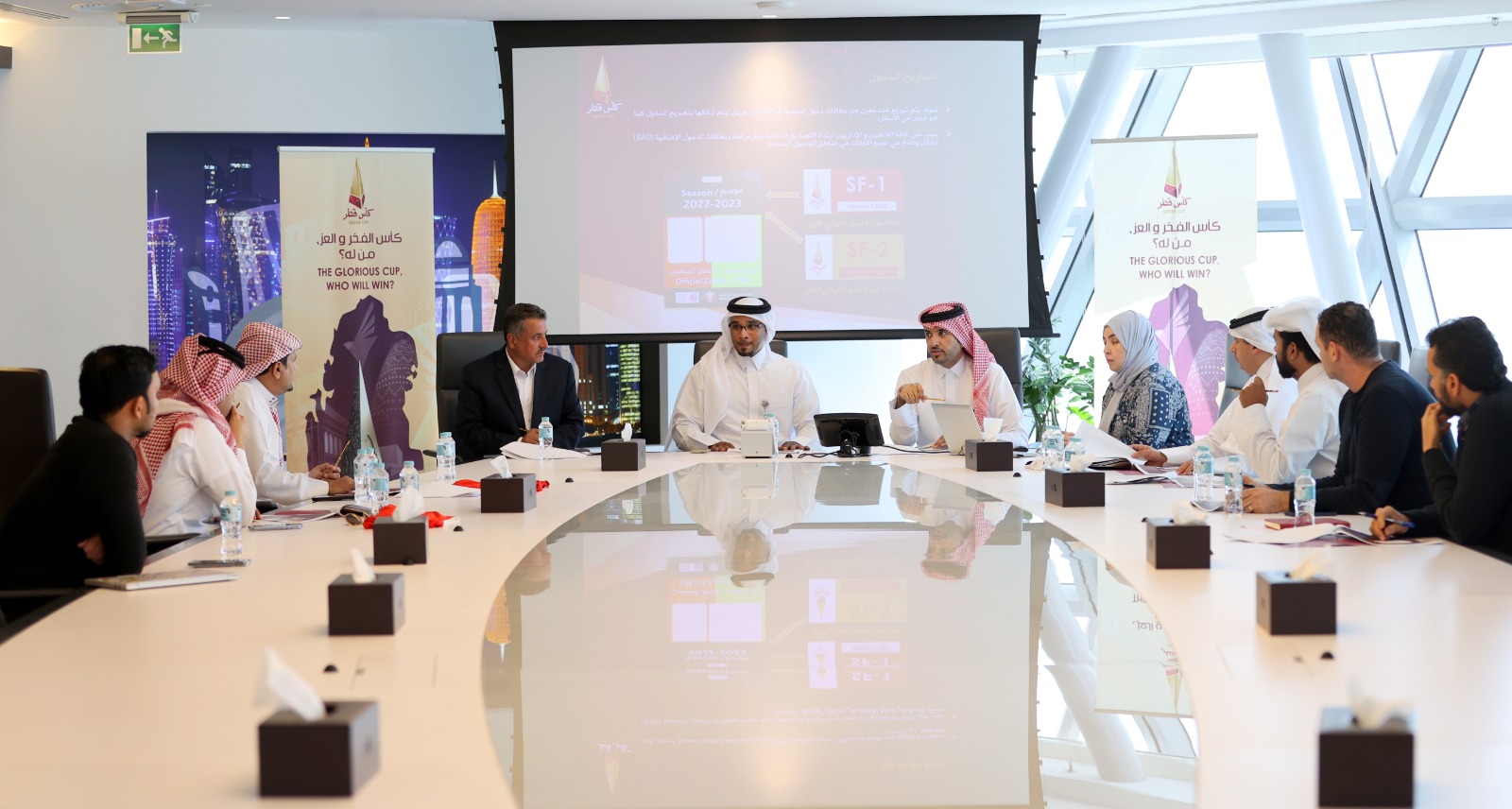 As part of preparations for the Qatar Cup 2023, the Qatar Stars League (QSL) held a Technical Meeting for the semifinals, on Tuesday, February 7, 2023, at its Headquarters in Al Bidda Tower in the presence of Mr. Ahmed Al Adsani, Director of Competitions Department at QSL, Mr. Ahmed Abdullah Al Sayed, Head of Football Operations at QSL, Mr. Abdulaziz Al Harbi, representative of Referees Department, and representatives of the four competing clubs (Al Sadd, Al Duhail, Al Wakrah and Al Arabi).
The following points were discussed:
- Organizational matters and procedures for Match Day operations.
- Approval of jersey colours and kits (main and reserve).
- Emphasis on tournament format and regulations, as in the event of a tie, penalty kicks will straightaway be enforced without extra time.
It may be noted that both semifinals will be held on Thursday, February 9, 2023. Holders Al Sadd face Al Arabi at 16:40 and Al Duhail face Al Wakrah at 19:45 pm.