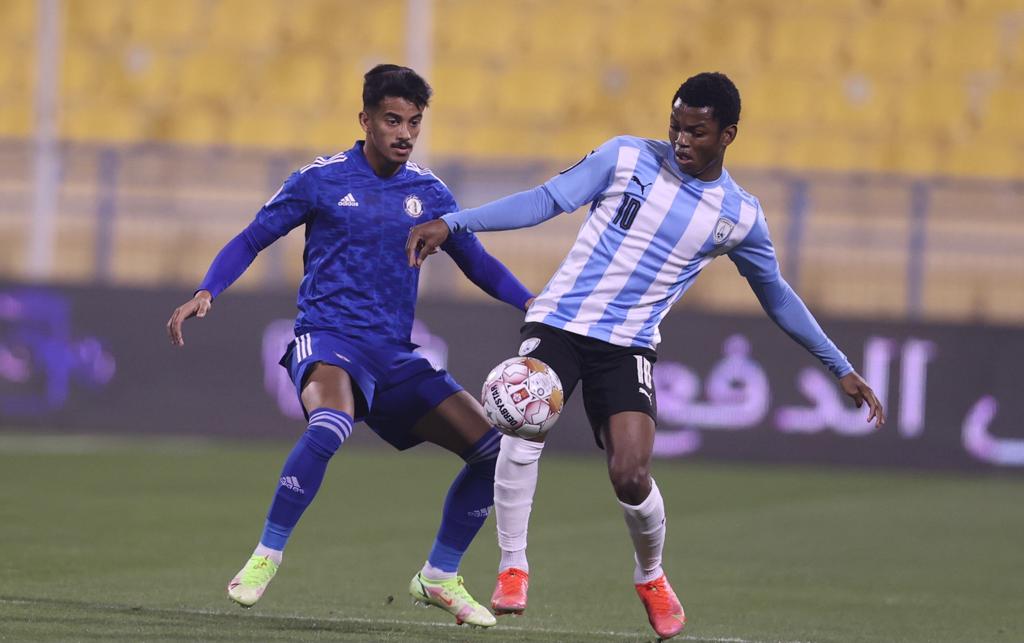 Al Wakrah beat Al Khor 4-1 in Week 14 of the 2021-2022 season QNB Stars League at the Al Gharafa Stadium on Thursday.
Jacinto Dala (second and 23rd minutes), Mohamed Benyettou (14th minute) and Hazem Shehata (60th minute) scored for Al Wakrah.
Al Khor's only goal was scored by Ahmed Saeed Al Mohannadi in the 36th minute.
Al Wakrah raised their score to 22 points with their sixth victory from 13 matches, while Al Khor's tally remained on nine points from 14 matches after their seventh defeat.
It may be recalled that Al Wakrah's Week 11 match against reigning champions Al Sadd was postponed.
Al Wakrah did not have to wait for long to get into the scoring act and Dala helped them with it with a fine header off a corner kick, beating goalkeeper Baba Djibril.
Algerian forward Benyettou scored Al Wakrah's second goal with a superb shot following a defensive error.
Al Wakrah continued to dominate and Dala scored his second and team's third goal with a neat placing shot.
Al Khor were not to give up and reduced the margin through Ahmed Saeed Al Mohannadi.
In the second half, as Al Khor players went rushing forward in search of goals, Al Wakrah found space behind the rival defence. They went 4-1 up riding on Hazem Shehata's skills.