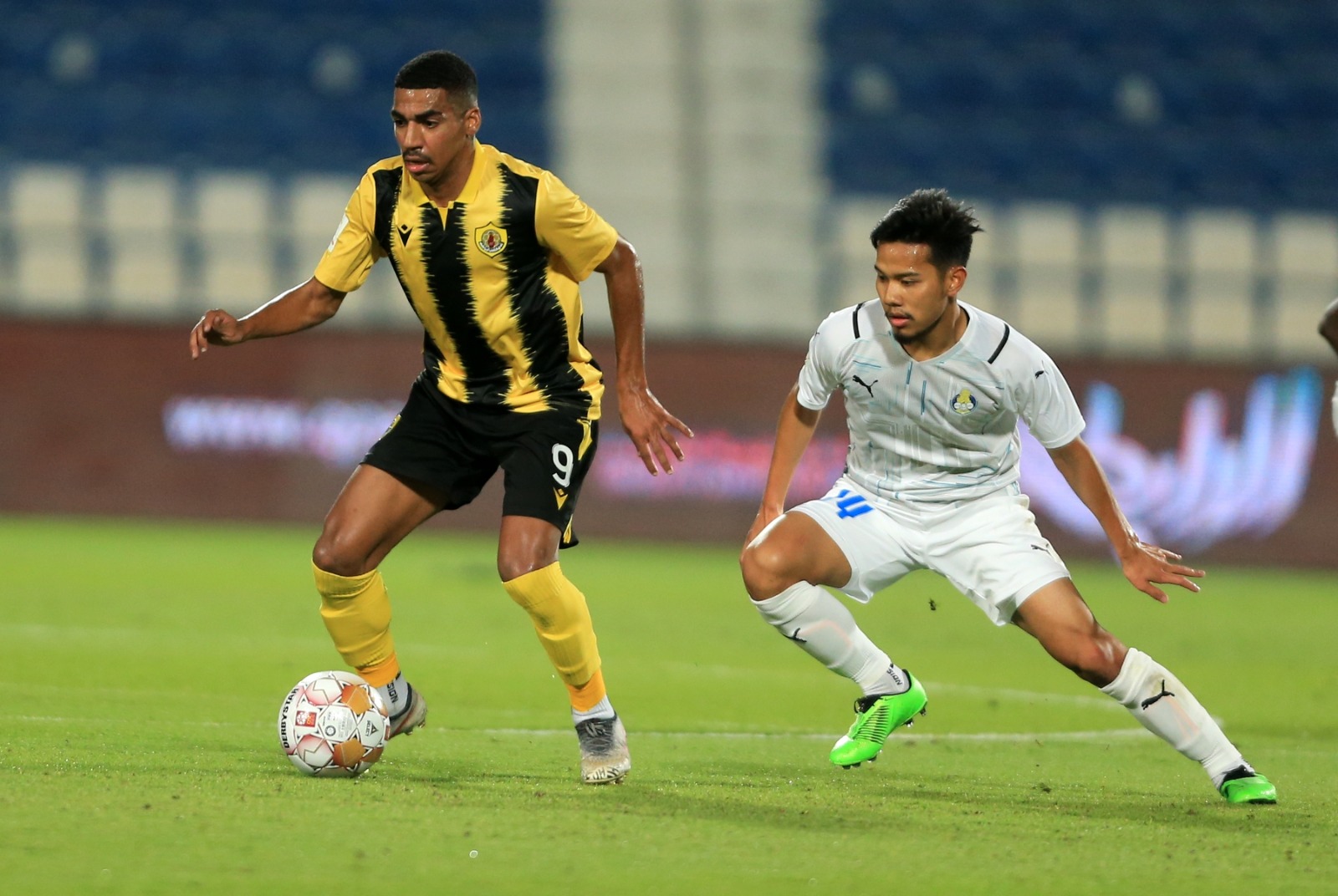 Qatar SC on Friday defeated Al Gharafa 4-0 in Round 7 (Group B) of the
2021-2022 season Ooredoo Cup match at Al Khor Stadium.
Qatar SC picked up three points raising their overall tally to 7 points while Al Gharafa's overall points remained at 5.
For Qatar SC, the goals were scored by Ahmed Ibrahim (8th minute), Omar Al-Emadi (23rd minute), Youssef Blaili (54th minute) and Jamal Al-Din Bin Al-Omari (58th minute).
Al Gharafa kicked off proceedings with a few good attacks early on but in the 8th minute, Qatar SC managed to score through Ahmed Ibrahim from a ball he received inside the penalty area. Without wasting time, Ibrahim shot the ball past Ahmed Sufian, the Al Gharafa goalkeeper, for his side's first goal.
Qatar SC continued their attacking game and succeeded in consolidating their lead in the 23rd minute through Omar Al-Emadi after a cross from Sebastian Soria.
Several attempts were made by Al Gharafa to reduce the difference during the remaining time of the first half, but without success. The first half ended with Qatar SC progressing with a two-goal lead .
Qatar SC pressed on with their attacking game at the beginning of the second half to score the third goal. On the other hand, Al Gharafa played fast balls, relying on the passes of Sofianne Hanni.
As the minutes progressed, Qatar SC scored the third goal in the 54th minute through Algerian Youssef Belaili while Jamal Al-Din Bin Al-Omari, the Algerian defender, scored the fourth goal for Qatar SC in the 58th minute of the match.
With a commanding lead, Qatar SC easily wrapped up a convincing win.