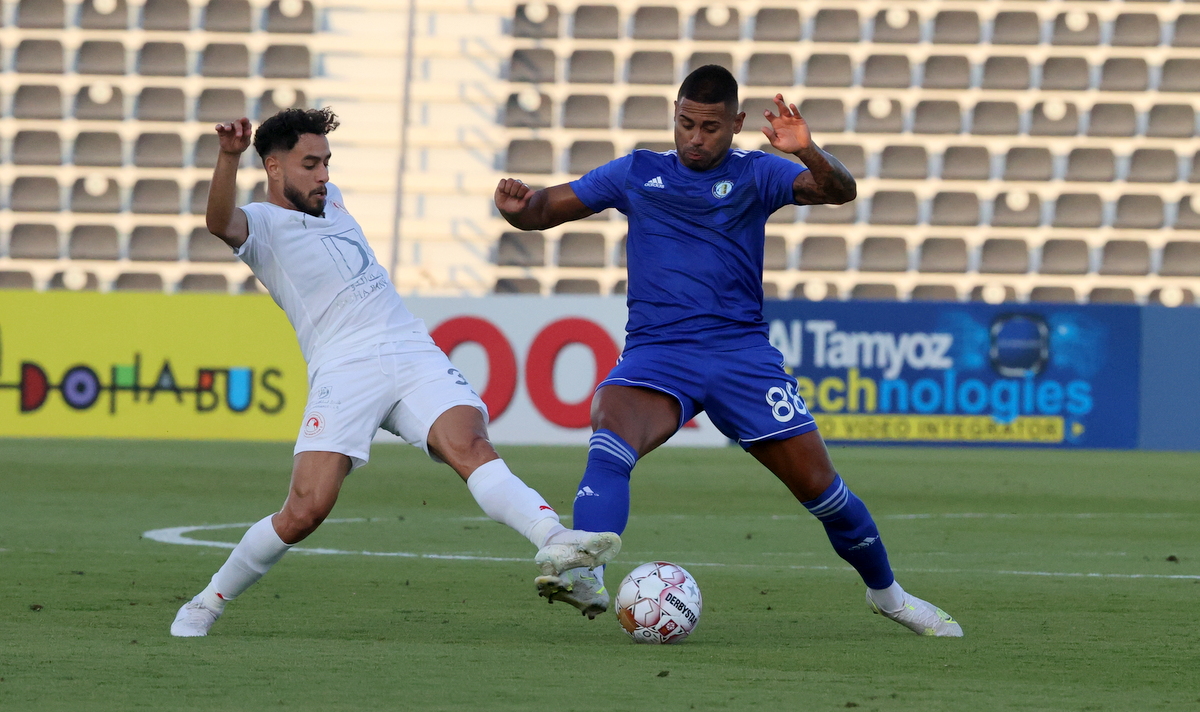 Al Arabi on Friday defeated Al Khor 1-0 in Round 7 (Group B) of the 2021-2022 season Ooredoo Cup match at Al Wakrah Stadium.
Al Arabi got three points and raised their overall tally to 9 points (from two wins, one loss and three draws). Meanwhile Al Khor remained on 8 points from two wins, two losses and two draws.
Al Arabi's only goal of the match was scored by striker Abdel Qader Elias in the 89th minute.
The match got off to a slow start with play confined to the middle of the pitch. Al Arabi, however, exhibited greater ball possession during the first half.
Al Arabi almost pulled off a goal through Abdul Rahman Muhammad, but his shot hit the Al-Khor crossbar in the 32nd minute. In the 39th minute, Al Khor responded again through Kaiki with a direct free kick, which was blocked by Al Arabi goalkeeper Satea Al-Abbasi.
In the second half, the performance of both teams improved relatively though there were many missed opportunities from both sides.
The last few minutes of the regulation time of the match witnessed exciting exchanges. Just before the end of the match, Abdel Qader Elias managed to score the only goal of the match in the 89th minute with a powerful shot from inside the penalty area. The ball hit the right corner of Al Khor's goal.