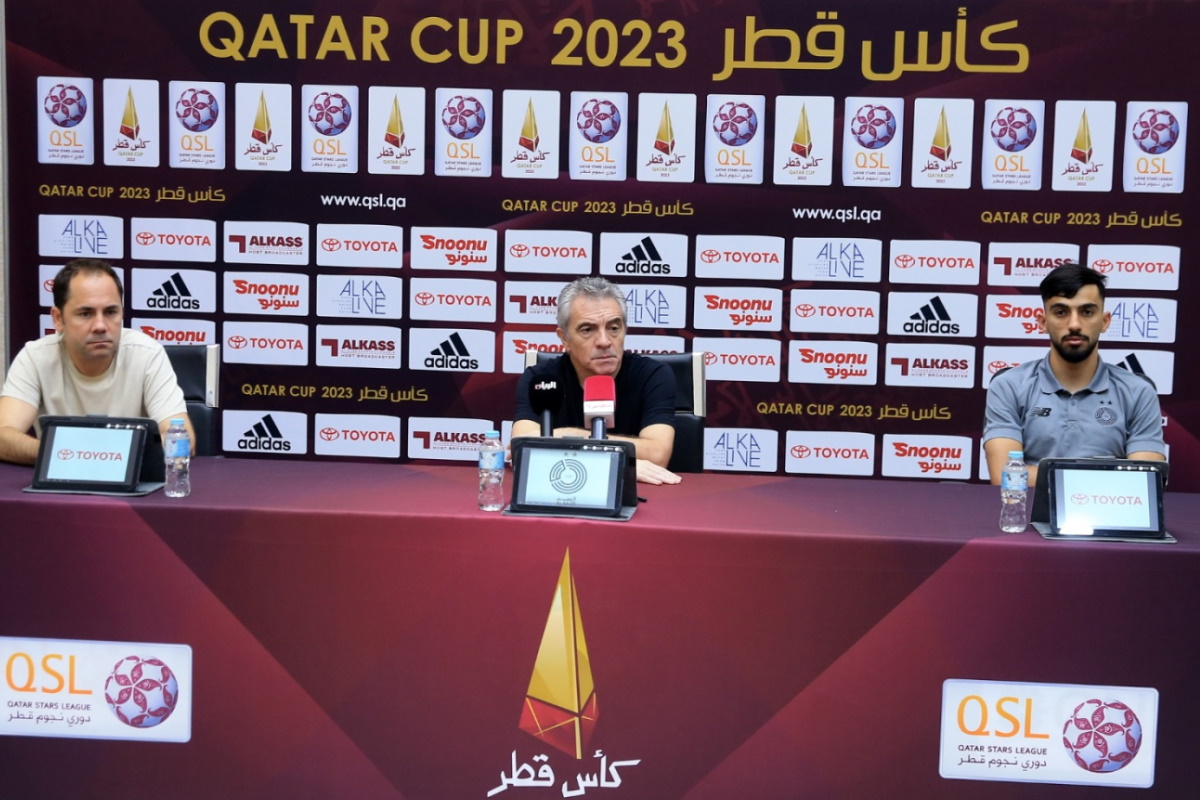 Juanma: We've to be careful and give off our best against Al Arabi
Tareq Salman: We're very excited about winning and qualifying for the final
Al Sadd coach Juanma and player Tareq Salman spoke to the media ahead of their Qatar Cup 2023 semifinal against Al Arabi, to be played at the Jassim bin Hamad Stadium of Al Sadd club on Thursday, February 9.
Juanma said, "We have not changed anything about the training programme. We are going into another tournament and it will certainly be different from the league. We are facing a reputed and well-combined team, and we are aware of that.
"Al Arabi have excelled in the league and achieved positive results. We beat them in the league championship and we were at the top of our efforts, but the next match is a different one. Al Arabi will give off their best and we must be careful and perform better to overcome the challenge.
"We are preparing for the match strongly and we have a final training session ahead of us. Our focus now is on our strengths and all players are fully prepared.
"Facing Al Arabi in the Qatar Cup is different and we will strive to present our best, especially when we have only one chance to qualify. At this time, there are no absences and Al Sadd are ready for the match. It is the first time since the beginning of the season that we have a full squad and I hope that we will continue in this way."
Tariq Salman said, "Al Sadd and Al Arabi matches in any tournament are important. They are a special and strong game, and we are up to the responsibility of playing to the best of our abilities.
"Al Arabi have been playing well of late, but our goal is to win it again as happened in the league championship recently.
"The contest will be different and difficult for both teams, but we will strive to repeat our success. We are very excited to achieve victory and qualify for the Qatar Cup final.
"I hope that our fans will cheer us on and our goal is to do our best to make our fans happy by making it to the final."