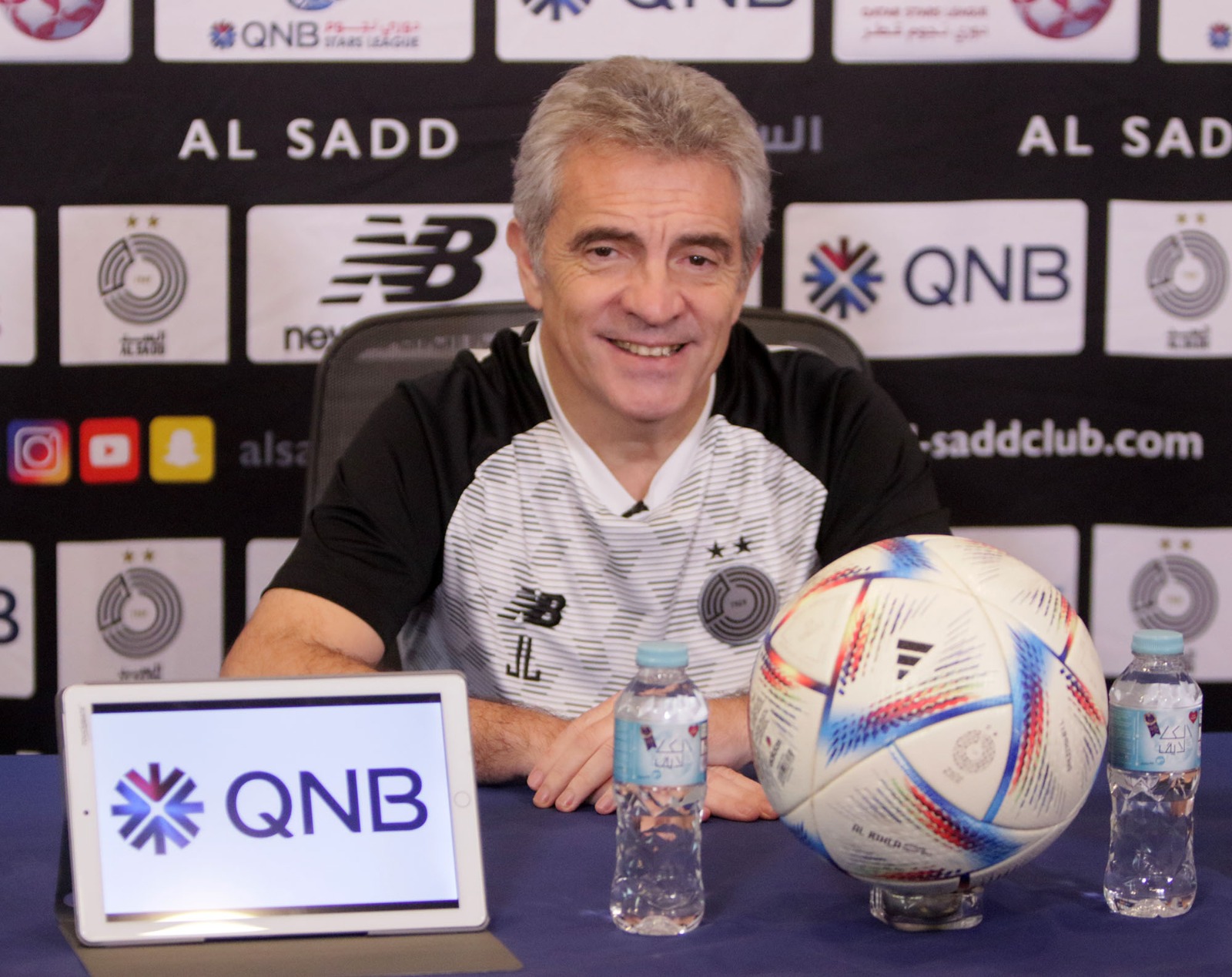 Al Sadd coach Juan Manuel Lillo (Juanma) spoke to the media ahead of their 2022-2023 season QNB Stars League Week 22 (final round) match against Al Arabi.
"Al Arabi are a strong team and they are going through a very good season so far, and as always we will try our best to win the match and get second place.
"The match will be difficult and we must focus a lot to achieve what we seek, especially as we will meet the same team four days later in the Amir Cup final," said Juanma.
Al Sadd defender Pedro Miguel said, "The next match will be difficult because Al Arabi are going through a good period and we are competing with them for second place.
"Al Sadd are also ready and we are going through a good phase after beating Al Rayyan and Al Duhail. We worked hard this week to perform well in this match and get the three points, and everyone knows that this is a very difficult match, but we are ready for it."
"We just have to fight in every game until the end."