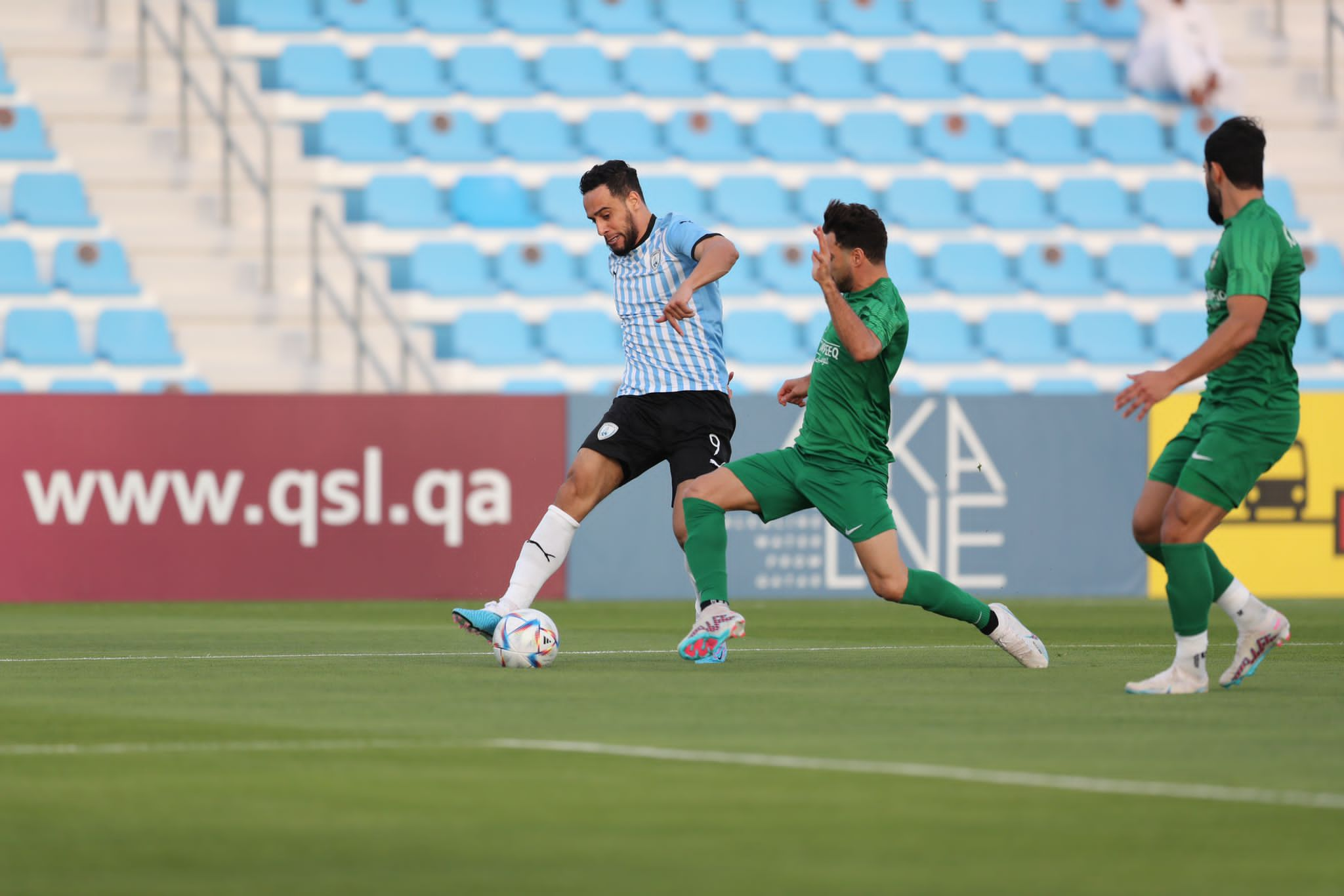 Al Wakrah returned to winning ways, prevailing 5-2 over Al Ahli in their Week 17 match of the 2022-2023 season QNB Stars League at the Al Wakrah Stadium on Saturday.
The Blue Wave showed their intent and form right from the word go, with Mohamed Benyettou (19th-minute penalty), Khaled Munir (38th minute), Jacinto Dala (40th and 90th minutes) and Yousef Abdurisag (49th minute) getting the five goals for them.
Al Dokali Al Sayed helped Al Ahli pulled back two goals, striking in the 33th and 64th minutes.
The win also saw Al Wakrah inch their way into 27 points from 17 games, while Al Ahli stayed on 21 points from 17 matches.
The Blue Wave's attacking play had Al Ahli working hard in defence and Hossein Kanaani had his team pay the price for bringing down a charging Khaled Munir inside the penalty area. The referee straight away signalled for the spot and Benyettou, who stepped up, put Al Wakrah in the lead.
Al Ahli retaliated as their midfielder Al Dokali fired from top centre just outside the box to make it 1-1.
Al Ahli's joy was however shortlived as Al Wakrah struck back and this time with Abdurisag working his way past defenders to set up Muneer with a perfect pass for a fine goal (2-1).
Minutes later, it was the turn of Al Wakrah's Angolan star Dala to show his class as he dribbled his way long before striking from the top of the box for a superb goal (3-1).
Dala then set up Abdurisag with a fine ball to run in without being challenged and score. The goal left the player delighted (4-1).
Al Dokali scored off a corner kick which fell to him following a header and his left foot kick went on to beat the goalkeeper (4-2).
Dala then scored one more goal, this time off a cross from Benyettou while rushing in, with the goalkeeper well-beaten.