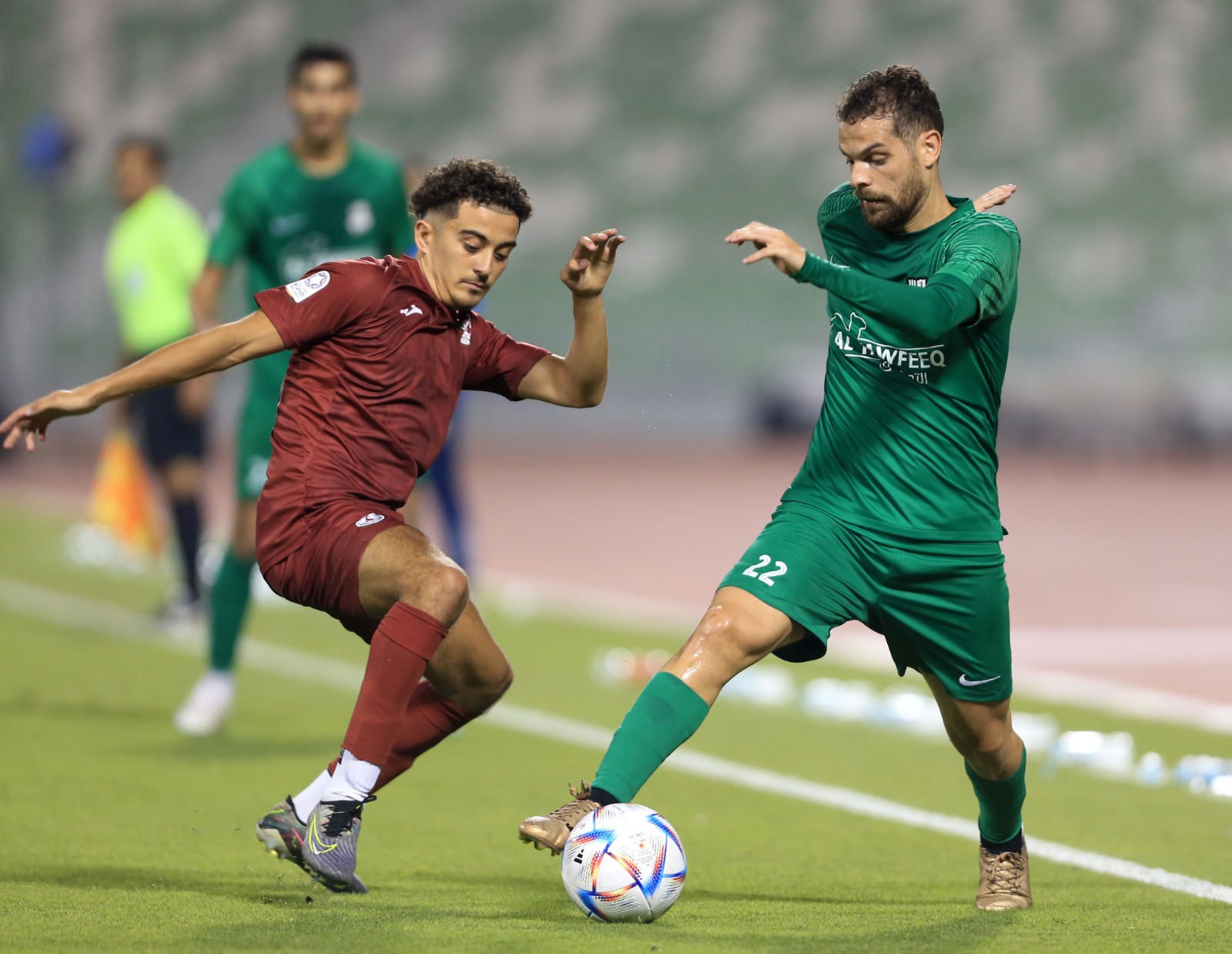 Al Ahli ended their 2022-2023 season QNB Stars League campaign by defeating Al Markhiya 1-0 in their Week 22 match at the Al Ahli Stadium on Tuesday.
Sofiane Hanni scored the only goal of the match in the 75th minute with a wonderful shot to help Al Ahli finish with 24 points in eighth place.
Al Ahli and Al Markhiya were tied on the same number of points, but the latter were placed ahead (seventh place) on better goal difference (-7 as against Al Ahli's -13).
Al Markhiya had 30 goals for and 37 against compared to Al Ahli's 32 for and 45 against.
Going into the game, both Al Ahli and Al Markhiya had assured themselves of their berth in next season's QNB Stars League, but were keen to finish the season on a winning note.
Al Ahli had lost 0-2 to Qatar SC and Al Markhiya went down 1-3 to Al Sailiya in the previous round (Week 21).
It may be recalled that the first-leg encounter between them had ended in a 2-2 draw.
On to the match, the first half saw Al Markhiya have a slight edge in ball possession (58 per cent), but Al Ahli were more dangerous a side.
Al Markhiya relied more on counterattacks and Driss Fettouhi posed more danger to the Al Ahli defence.
In the second half, Al Ahli continued their offensive attempts and Hanni was thwarted by Al Markhiya goalkeeper Louay Sherif in the 54th minute.
However, the Algerian star was not to be denied and he struck the all-important goal in the 75th minute with a powerful shot from inside the penalty area that helped The Brigadiers sign off in style.