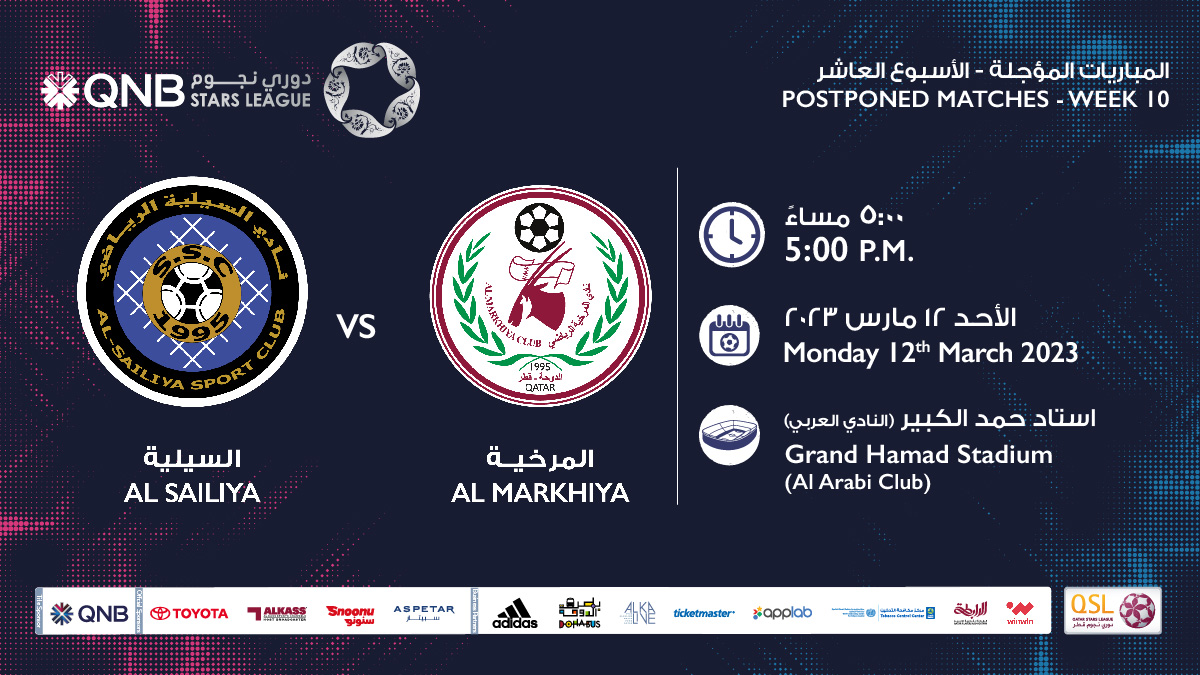 Al Sailiya face Al Markhiya in a postponed match from Week 10 of the 2022-2023 season QNB Stars League at the Al Arabi Stadium on Sunday, March 12, 2023. The kick-off is at 17:00.
Al Sailiya seek win in order to move away from the last place, while Al Markhiya are looking to improve their position in the table.
Both Al Sailiya and Al Markhiya lost in the last round (Week 16) to Al Sadd and Al Wakrah respectively by an identical 0-4 margin.
Al Sailiya have nine points from 15 matches (two victories, three draws and 10 defeats), whereas Al Markhiya are placed eighth with 15 points from 14 matches (four wins, three draws and seven defeats).
Al Sailiya have a goal difference of -15, the worst record by any team (16 goals for and 31 against), and Al Markhiya -6 (17 goals for and 23 against).
Meanwhile, in the Round of 16 of Amir Cup, Al Sailiya beat Al Rayyan by a 2-1 margin to reach the quarterfinals.
On the other hand, Al Markhiya exited the tournament after losing 0-4 to Al Sadd.
Both teams have many players of calibre.
Al Sailiya have the likes of Moroccan Ismail Khafi, Swede Sergio Carlos Strandberg, Majdi Siddiq and Senegalese Mohamed Diame.
Al Markhiya rely more on Moroccan Driss Fettouhi, Ayoub Assal and Jameel Al Yahmadi.