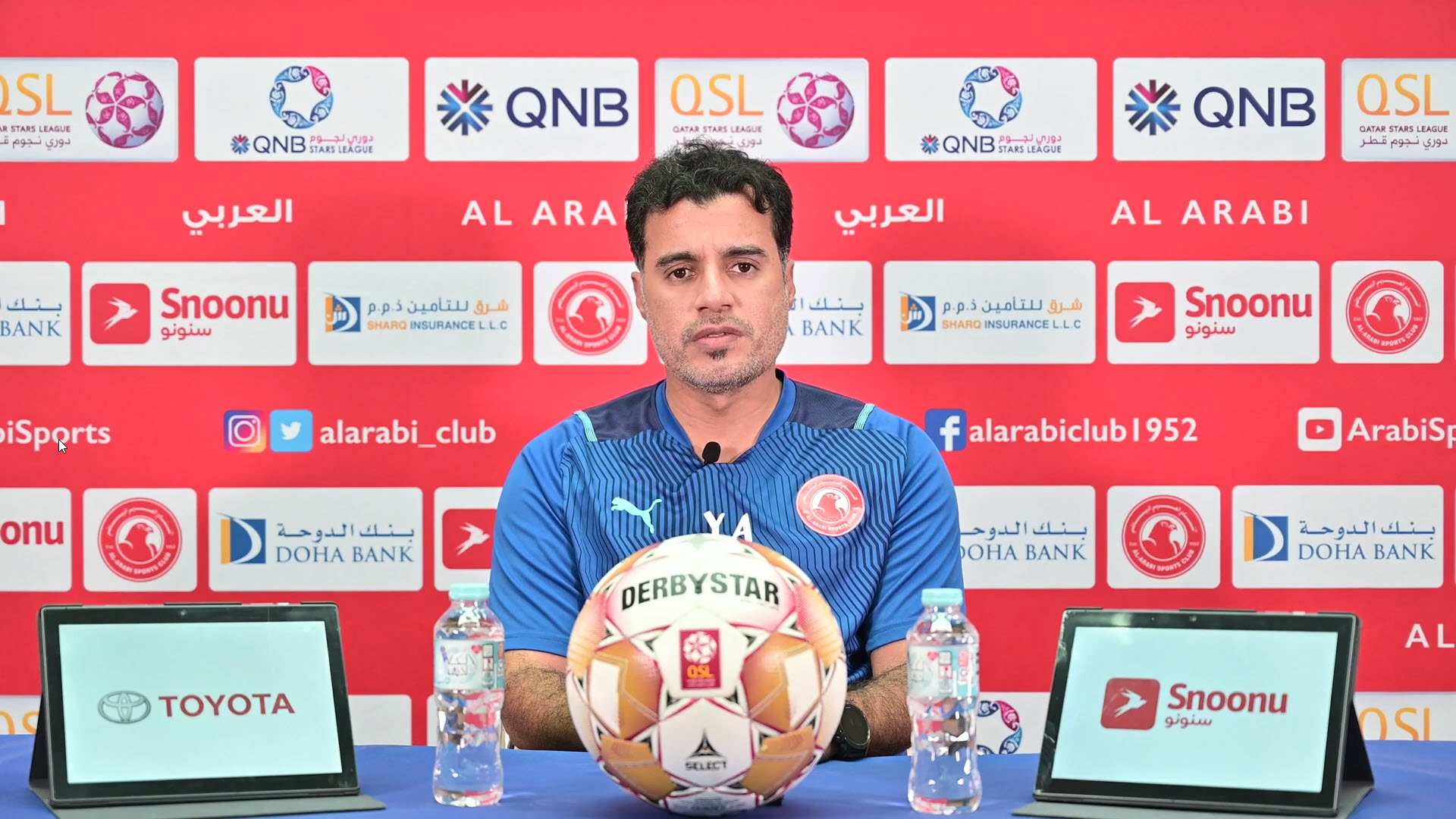 Al Arabi coach Younes Ali spoke to the media ahead of their 2021-2022 season QNB Stars League Week 21 match against Al Gharafa.
"We are well-prepared for the meeting, which is an important and decisive match for the two teams especially since Al Gharafa are a good team with influential players. But I have great confidence in the players and we hope that everyone is ready for the match. We have to realize the importance of the game and prepare with full concentration and seriousness.
"Al Gharafa are a strong team with an identity on the field, distinguished individual players and high-level strikers, but we are able to stop them and achieve our goal of reaching the top four by collecting the three points.
"We will have some absences in the Al Gharafa match. Perhaps, the most prominent of them is Yousef Msakni, who will be sorely missed. But we played great matches in the absence of Msakni and Aaron Boupendza when they were away doing duty in the Africa Cup of Nations. The players are able to compensate for the absences and bag the three points," said Younes.
Al Arabi striker Adama Diamond said, "We need to focus and take advantage of all opportunities that are available to us. We have no choice but to win and we have to fight as one team for the three points.
"Al Gharafa are a great team and a difficult game awaits us. I am happy with my experience at Al Arabi, which differs from my previous experience, and I look forward to a strong end with the team and achieving a position worthy of the club and its fans."