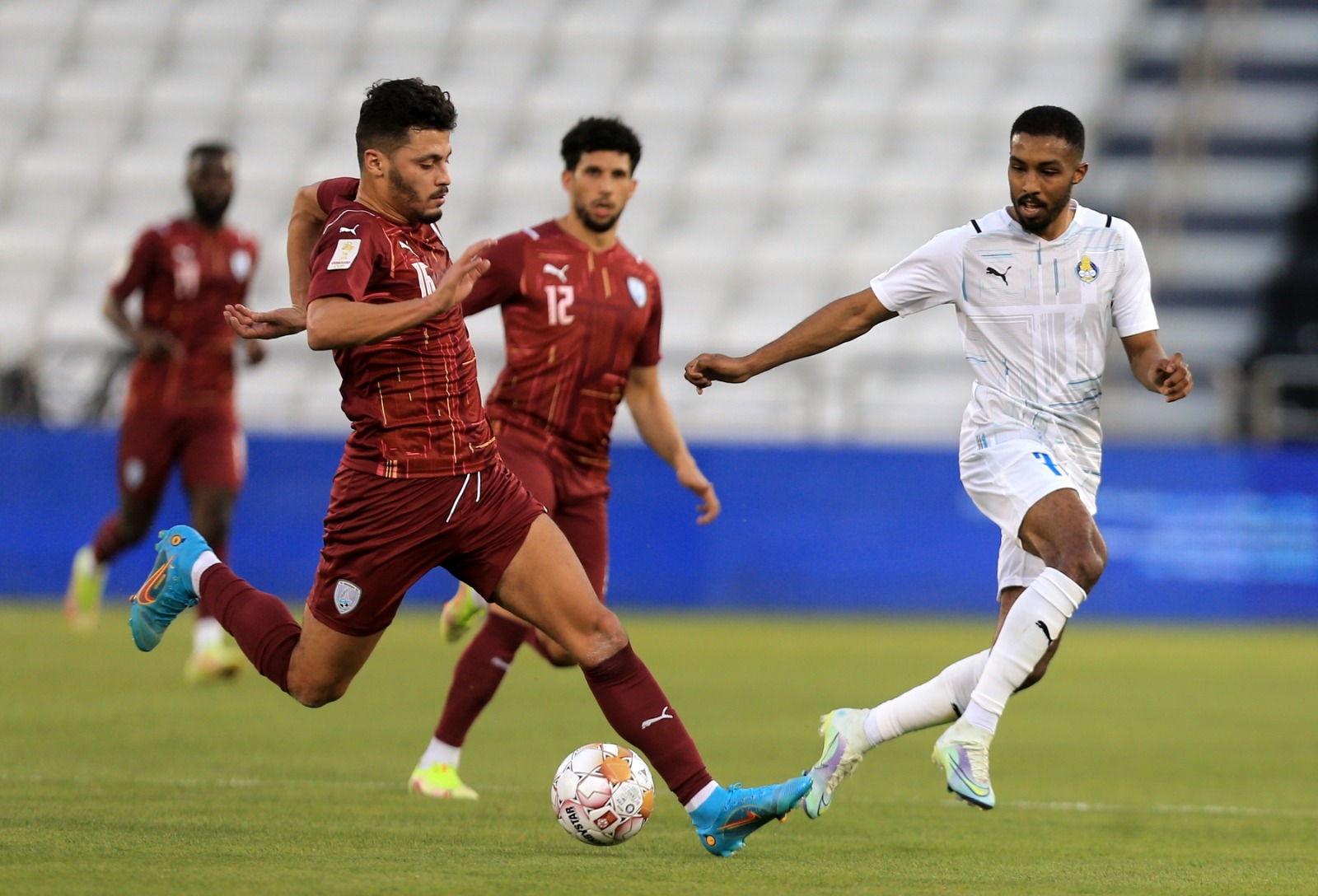 Al Wakrah qualified for the 2021-2022 season Ooredoo Cup final by defeating Al Gharafa 5-3 in the first semifinal at the Al Sadd Stadium on Wednesday.
Omid Ebrahimi (12th-minute penalty and 58th minutes), substitute Ismail Mahmoud (75th minute), and Jacinto Dala (88th and 90th minutes) scored for Al Wakrah.
Muyad Hassan (22nd and 51st minutes) and Sofiane Hanni (35th minute) scored Al Gharafa's goals.
After being down by a goal, Al Gharafa fought back and struck thrice before Al Wakrah added four more goals to their tally to emerge as the deserving winners.
Al Wakrah started off on a strong note and had an upper hand in terms of creating chances, but Al Gharafa slowly settled into their stride.
Al Wakrah attacked more through the flanks and shot ahead through Omid, who converted a penalty awarded through VAR after Dala was fouled.
Al Wakrah's Omar Ali had a goal disallowed for offside in the 19th minute.
Three minutes later, Muyad helped Al Gharafa draw parity by scoring off a fast break.
Hanni made it 2-1 with a long-range grounder and Al Gharafa goalkeeper Qasim Burhan made a few saves.
Six minutes into the second half, Muyad scored again, but before long Al Wakrah reduced the margin to 2-3 as Omid scored with a long-range shot. In between these two goals, Omar Ali shot over the bar, thus wasting a chance to score for Al Wakrah.
Ismail Mahmoud then got into the scoring act and made the score 3-3.
Afterwards, Al Wakrah looked more dangerous even as Al Gharafa's form was on the wane.
Consistent scorer Dala's brace towards the end made the scoreline look easy for Al Wakrah.
Al Wakrah had qualified for the semifinals by topping the five-team Group A with 18 points, while Al Gharafa made it to the last-four stage as the runners-up of Group B with 11 points.