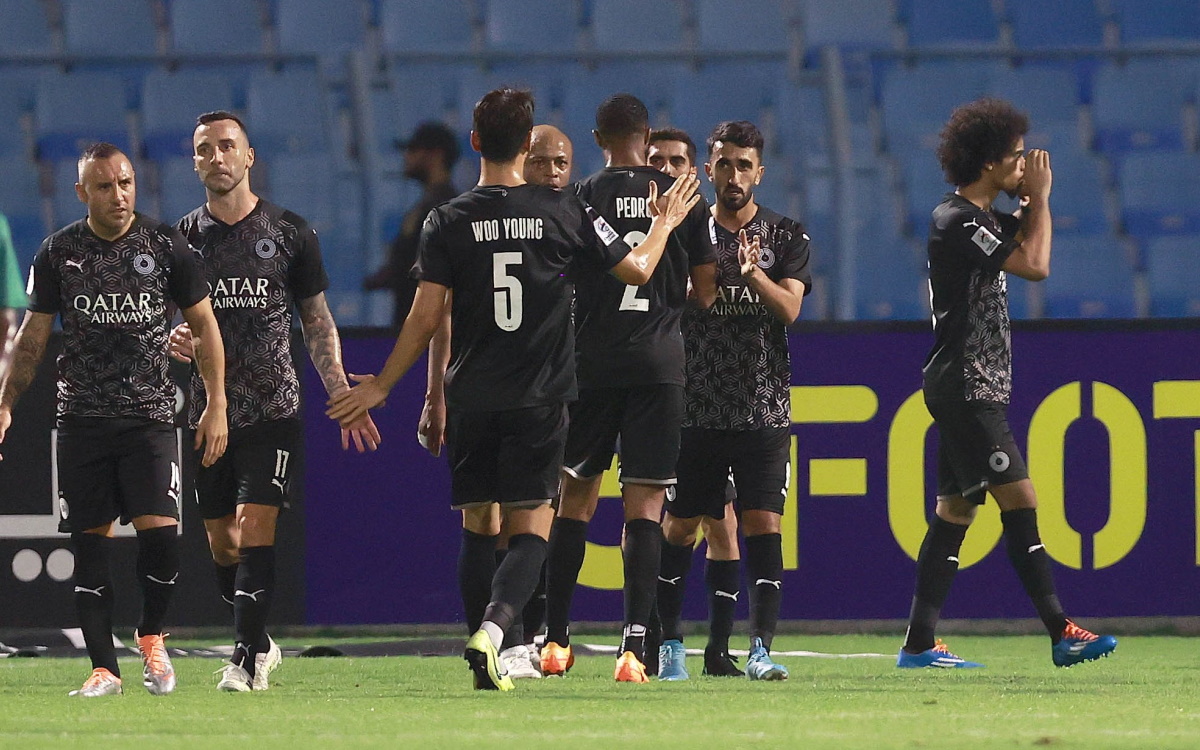 Al Sadd face Jordan's Al Wehdat in the fourth round of 2022 AFC Champions League Group E on Tuesday, 19th April. The match will kick off at 20:15 at the Prince Mohamed bin Fahd Stadium in Dammam.
Al Faisaly of Saudi Arabia will play FC Nasaf of Uzbekistan in the other match in the group the same day from 23:15 onwards at the same venue.
Both matches are back-to-back, the teams having faced off in the third round.
Al Sadd had beaten Al Wehdat 5-2 in the last round.
Akram Afif, Santi Cazorla, Andre Ayew, substitutes Rodrigo Tabata and Mohammed Waad were Al Sadd's scorers, while Ahmed Samir and Mohammed Anas scored Al Wehdat's goals.
Al Sadd now have four points halfway through the group stage. The Wolves had drawn 1-1 with FC Nasaf and then lost 1-2 to Al Faisaly.
Al Wehdat remained on one point, from draw against Al Faisaly. They had lost to Nasaf as well.
Al Sadd are second in the group and Al Wehdat last.
Al Faisaly lead the group with seven points. Nasaf too are on four points, but are placed third on goal difference.
Al Sadd will definitely look to sustain the momentum in their bid to progress to the kockout stage.
Al Sadd coach Javi Gracia may not resort to making changes to the team formation in the aftermath of the big victory over Al Wehdat.
Al Sadd will look to dominate the proceedings and apply pressure on the rivals to take advantage of the speed of their forwards Akram Afif and Hassan Al Haydous, and Ghanaian striker Andre Ayew.