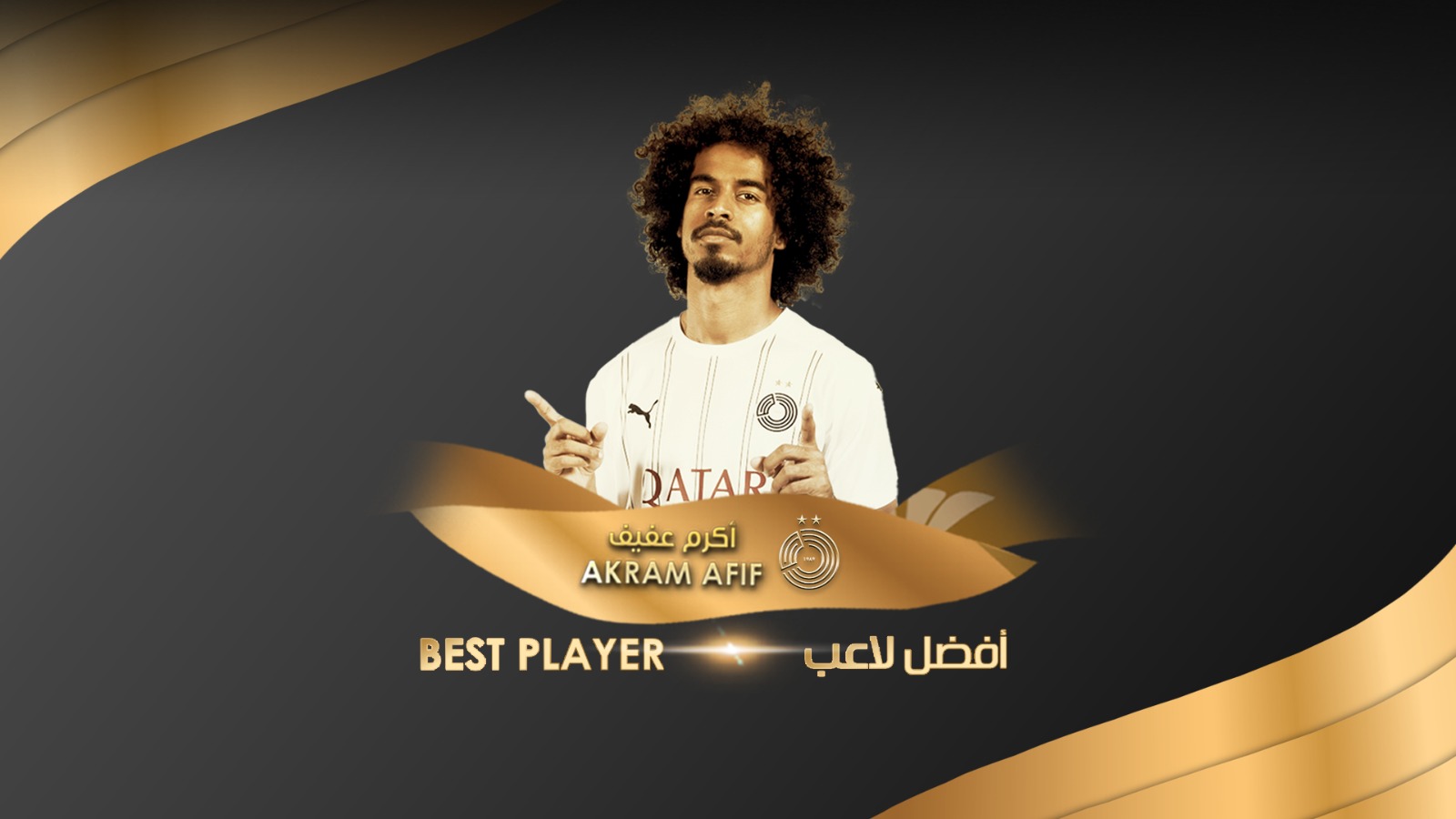 I dedicate the award to my wife, mother and father, team-mates, team management and our fans
We work in Al Sadd as a group and one family, no one can achieve anything alone
Al Sadd star Akram Afif, who bagged the Best Player Award in the Qatar Football Association Awards for the 2021-2022 season, is one of the best players on the Qatar and Asian football scenes. His role proves very influential and important with his team every season.
This was the third time that Akram won this award, after the 2018-2019 and 2019-2020 seasons, and that underlines his abilities and potential that he possesses as an important and distinguished player in Al Sadd club and the league championship.
In this interview, Akram talks about his feelings, to whom he dedicates the award, its influence on his game in the future and ambitions.
Excerpts:
How do you feel after winning the Best Player Award for the 2021-2022 season?
I'm very happy to have won this award and this is the third time that I receive this award. I'm even more happy to have won the QNB Stars League with my team.
Did you expect to win this award?
I thank God for this award, which came after an entire season's effort, and I always place it among my goals every season.
You've won the Best Player Award three times. How do you view the great achievement?
Of course, I'm very happy with it, which'll be an additional incentive and motivation to achieve more in the future. But it must be said that the most important thing is also to help Al Sadd team achieve victories, which can only come with teamwork. I hope to continue to do my best every season.
How'll this award influence your performance next season?
Award is an incentive for every player. I always work for the benefit of the team and hope to always help my team win matches and championships.
Who do you dedicate the award to?
I dedicate it to my wife, mother and father, team-mates, team management and our fans who support us every season so that we win championships.
What was the role of your team-mates and team management in receiving the award?
We work in Al Sadd as a group and one family, no one can achieve anything alone.
Tell us about the competition in the 2021-2022 league championship, which Al Sadd won?
The competition in the league championship was strong and competitive. Al Sadd and Al Duhail, as usual, were the strong contenders, but we succeeded in sealing the issue with three rounds remaining.
What're your goals in the coming season?
I've great ambitions with Al Sadd and the national team. My main goal is to focus with Al Annabi, especially since we're going to have historic participation in the 2022 World Cup.
Last word?
I thank everyone who voted for me for the award, and I hope it'll be an important and influential motivation for me in the future.