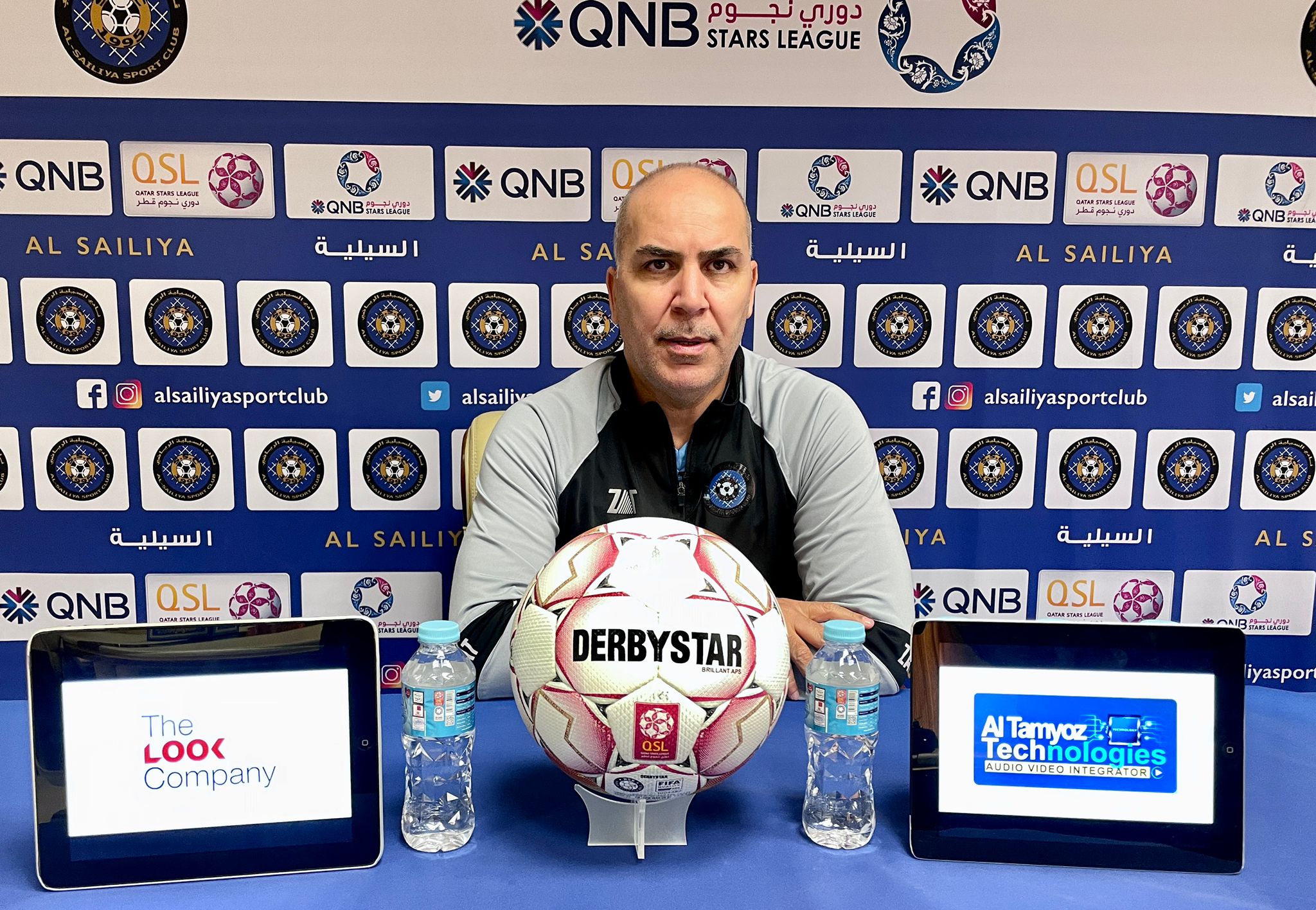 Al Sailiya coach Sami Trabelsi spoke to the media ahead of their Relegation Play-Off against Al Kharaitiyat, kicking off at the Al Gharafa Stadium on Saturday, 19th March, 2022, at 18:30.
"This is a crucial match and our team is ready at all levels, and there is no room for errors. Our players are determined and are able to win this game to which we went into following our negative results in some rounds of 2021-2022 QNB Stars League.
"Al Kharaitiyat are a respected team that includes many experienced players who have played in the First Division clubs. We are preparing strongly in order to accomplish the task to ensure that we remain in the QNB Stars League," said Trabelsi.
Al Sailiya player Rami Fayez said, "I consider this as the most important game of the season for us. There is only one option, which is to win to ensure staying in the QNB Stars League."