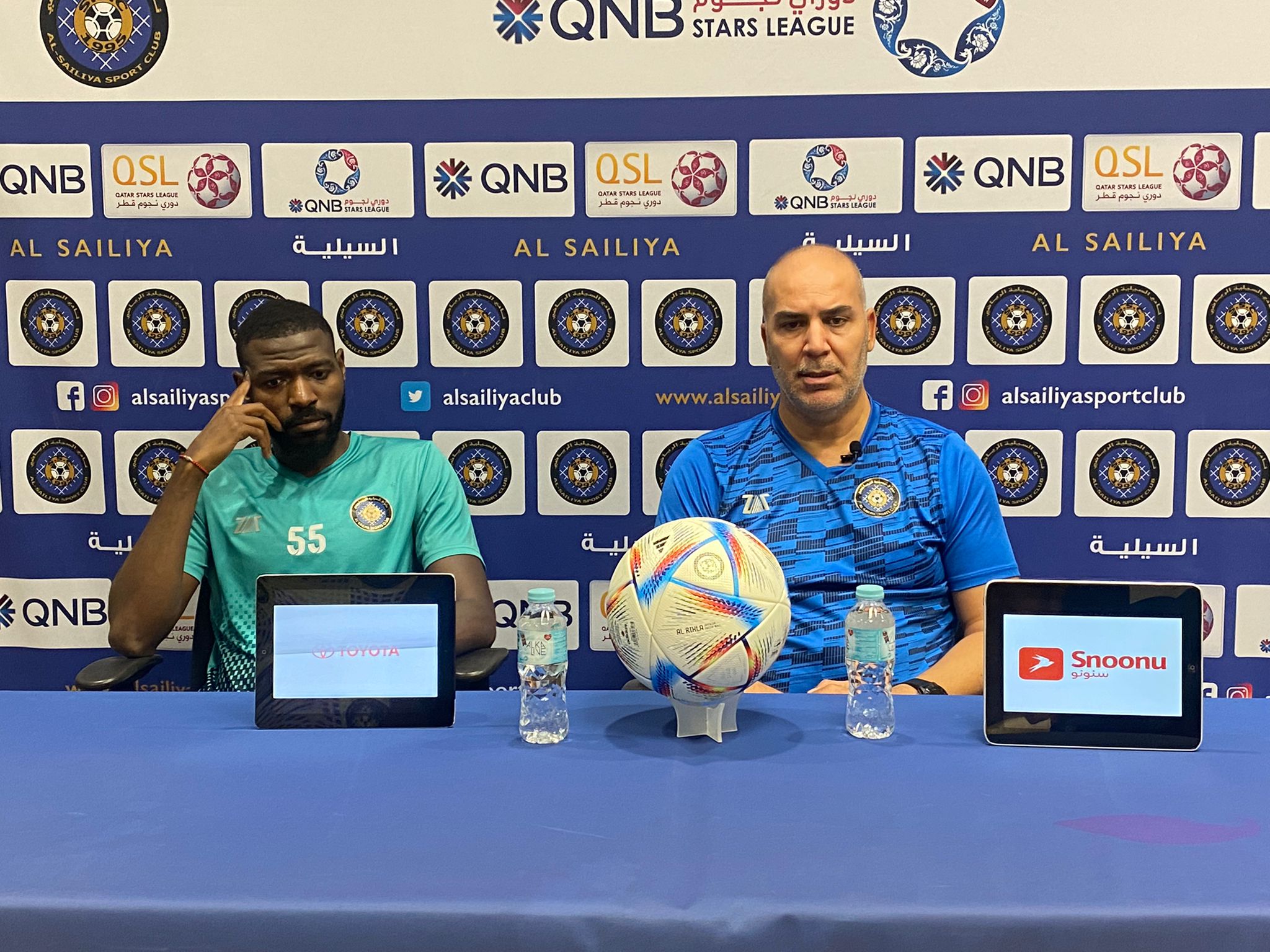 Al Sailiya coach Sami Trabelsi spoke to the media ahead of their 2022-2023 season QNB Stars League Week 7 match against Al Duhail.
"Certainly, the balance of power is different between Al Sailiya and Al Duhail, who are going through a good phase, unlike Al Sailiya, who are going through a very bad phase. But we have gone through more difficult conditions than these and more dangerous than the current situation, and we are still at the beginning of the season and we have many more matches. However, we feel great regret for wasting many points.
"An important match before the break. Al Duhail are a good team despite their lack of players, but they remain a strong team. I hope we are ready, especially at the psychological level and that we cross the mental barrier. After that, Al Sailiya will move qualitatively in terms of results," said Trabelsi.
Al Sailiya player Abdulqadir Ilyas said, "It is considered one of the difficult matches, given that our team will face a great side competing for the league championship title and have in their ranks many distinguished players, professionals and Qataris.
"We are struggling to move away from the bottom of the standings and I hope that everyone will help in order to get the team out of this difficult situation, especially before the break. At the same time, we remain confident in ourselves despite the difficulty of the match. We will give off all our efforts to achieve a positive result."