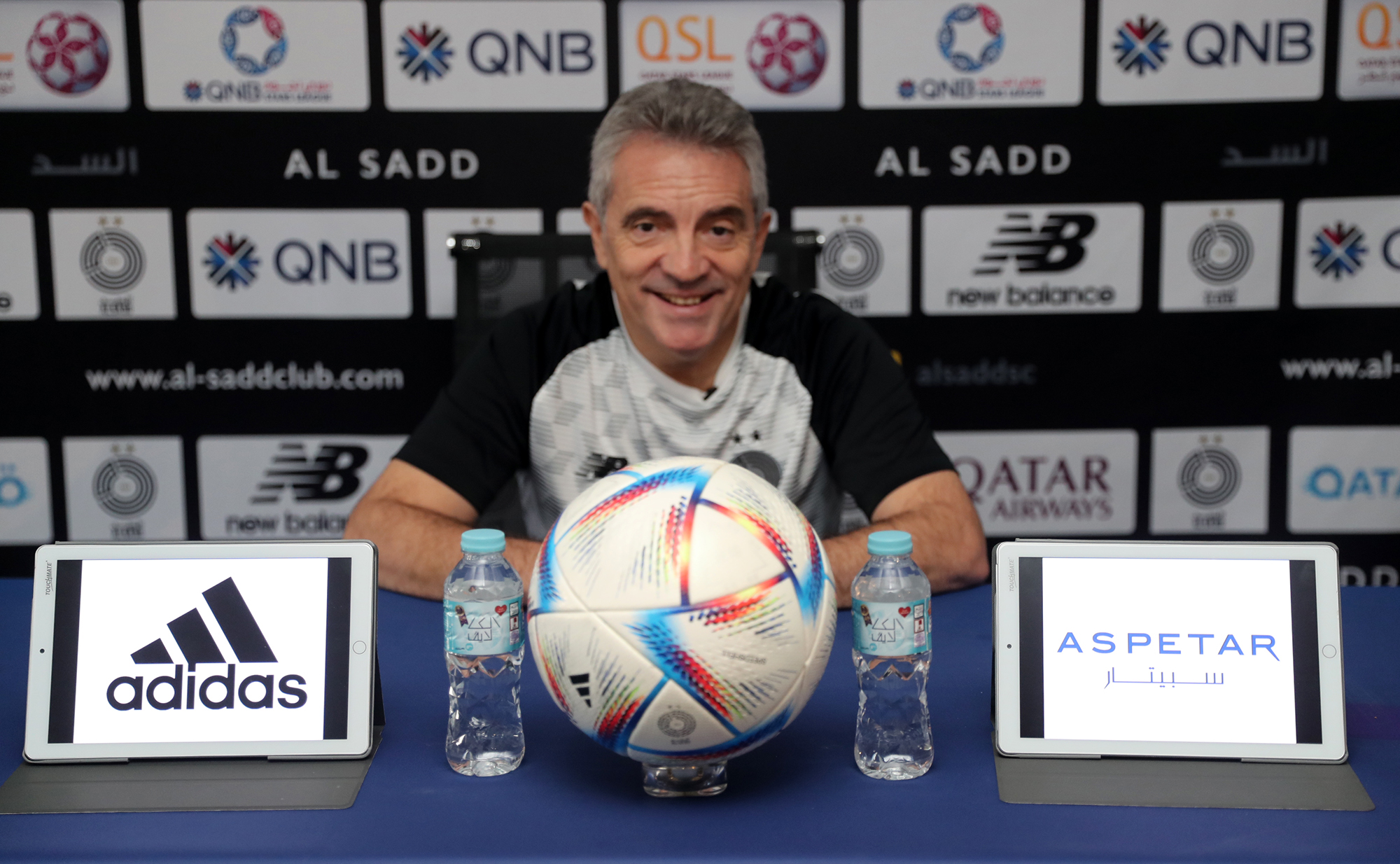 Al Sadd coach Juan Maneul Lillo 'Juanma' spoke to the media ahead of their 2022-2023 season QNB Stars League Week 7 match against Al Wakrah.
"Al Wakrah are a good side and have been impressive with their good organization in play and clear attacking style. It's a robust team. But we're ready for Al Wakrah, our goal is victory.
"Unfortunately it (Al Sadd's loss to Al Shamal in the last round) has become a concern for us. We all know that in football merit can go one way and results the other way. With Al Sadd, it has been so, especially like in our last game when we played well at most times, but we still lost the match in the end.
"Everyone respects (Rodrigo) Tabata without having to prove it on my part. It was really unfortunate that we missed him in our three matches and not just two because in the match against Al Gharafa, in which he was expelled, he played for only a short time. His return to the team is a strong addition. We will strive to give our best and work hard to win and collect the three points," said Juanma.
Tabata said, "Al Wakrah have begun the season very well and have very good players. We will do our best as we need to win. God willing, we can get the three points.
"Now I have a chance to come back and join the team and I hope we will be able to play a great match together and win."