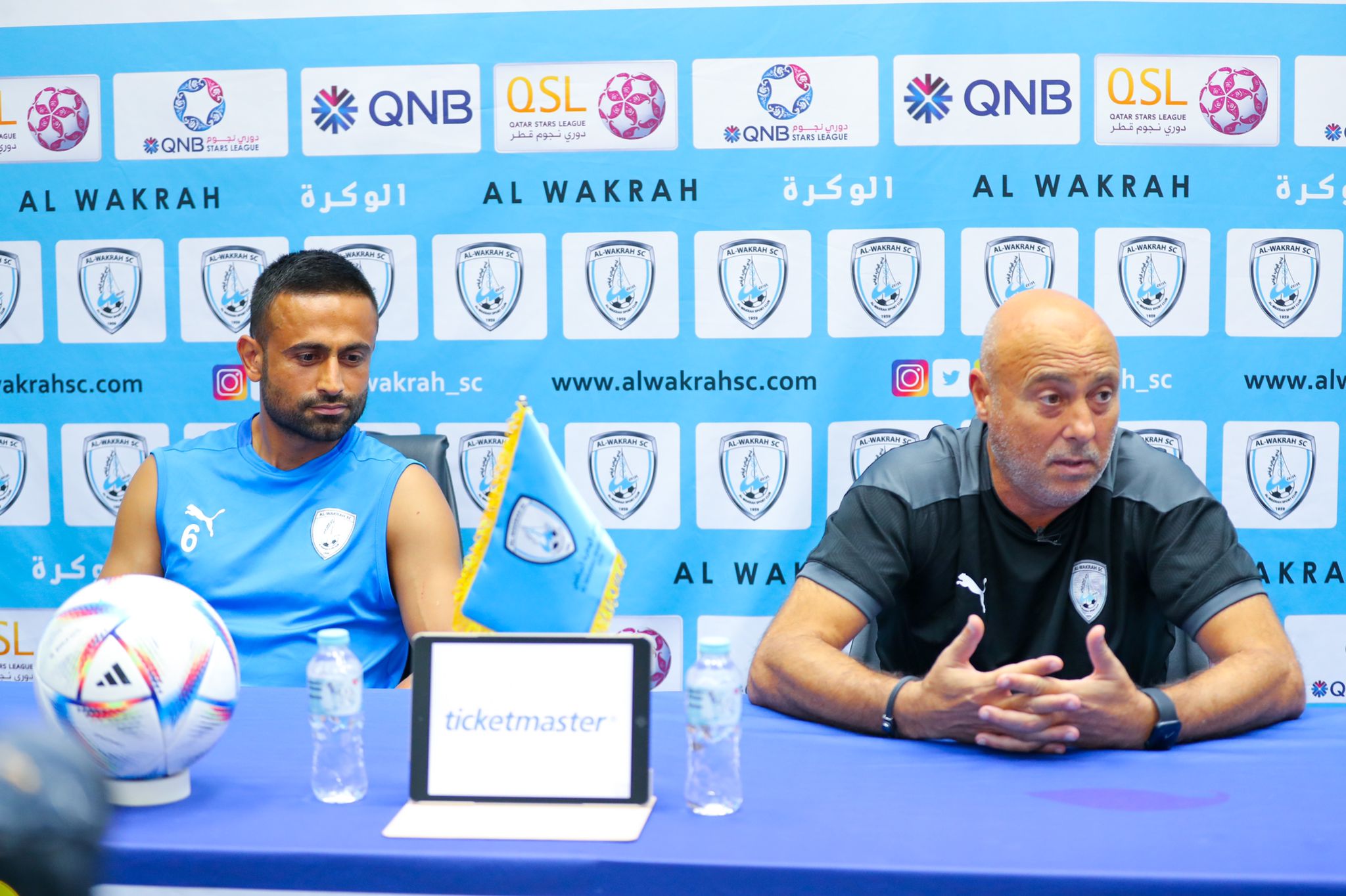 Al Wakrah coach Marquez Lopez spoke to the media ahead of their 2022-2023 season QNB Stars League Week 2 match against Al Gharafa.
"For me, Al Gharafa are a good team with a good coach, and have a mentality that offers distinguished football, which I respect greatly, but of course I want to win the match.
"When we win, everything is good. When we win, the team is in good shape, but the problem is when we lose, but when we win, the morale is high and the focus is doubled," said Marquez.
Al Wakrah player Omid Ebrahimi said, "We played our first match against Al Duhail and we did well. Of course we have many matches in the future, up to 21 other matches, which are not easy, of course for all teams, and we must show our capabilities in the league to get a good result.
"We know our situation and know the importance of the beginning of the season well, all matches are difficult. In the first match we played against a big team and one of the best clubs in the league, and the next match is against Al Gharafa, and we respect them a lot. We will go to the stadium to show our capabilities and commitment with the team, they have good players in the middle of the field, we will fight for the three points."