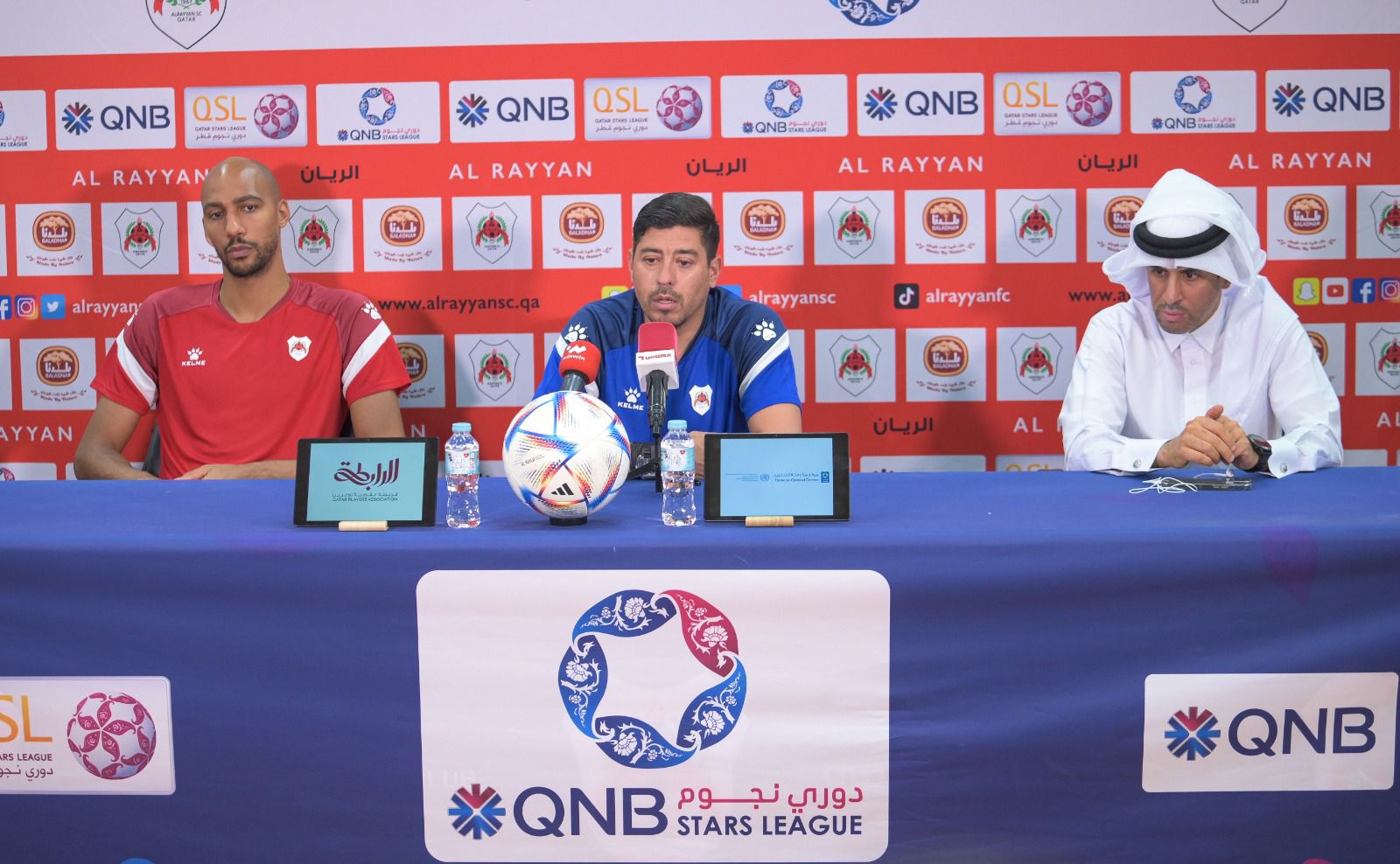 Al Rayyan coach Nicolas Cordova spoke to the media ahead of their 2022-2023 season QNB Stars League Week 2 match against Al Arabi.
"It is an important match and I hope it will be at the same level and that we are ready. We are lucky to play at the World Cup final stadium.
"As for James (Rodriquez), he is on his way to recovering from injury and he is an important player for Al Rayyan. When he is ready, he will participate in the matches as he suffered a bruise that caused his absence.
"As a coach, the goals must be at the highest level. As for reality, the team lacks professional players. In the last match, we compensated for the absence of professionals with young players and they were given the opportunity to develop, which is one of the team's goals, but the absence of a player like James Rodriguez in this period… He has a great impact and we are playing now in the absence of nine players due to injury or their presence in the national team squad and the youth team.
"They are considered important players for the team and for the last match we lost because of a mistake in the 85th minute. Despite that, we were strong in the match. We dominated and the team could have scored, but this is a reality and it has to be dealt with," said Cordova.
Al Rayyan player Steven Nzonzi said, "The match between Al Rayyan and Al Arabi is very important for the players and fans. We are lucky to play at the World Cup final stadium and this is something that motivates more to present a great match, and to make the fans happy.
"Regarding the departure of Yacine Brahimi… It is not extra burden on the team, but it is necessary to work better and make a better effort. He was an important player for the team, but in his absence it became our duty to help the young players in the team. Everyone will make a bigger and better level in the game.
"The match for us as players represents three points like any match, and we must provide a good level to win."