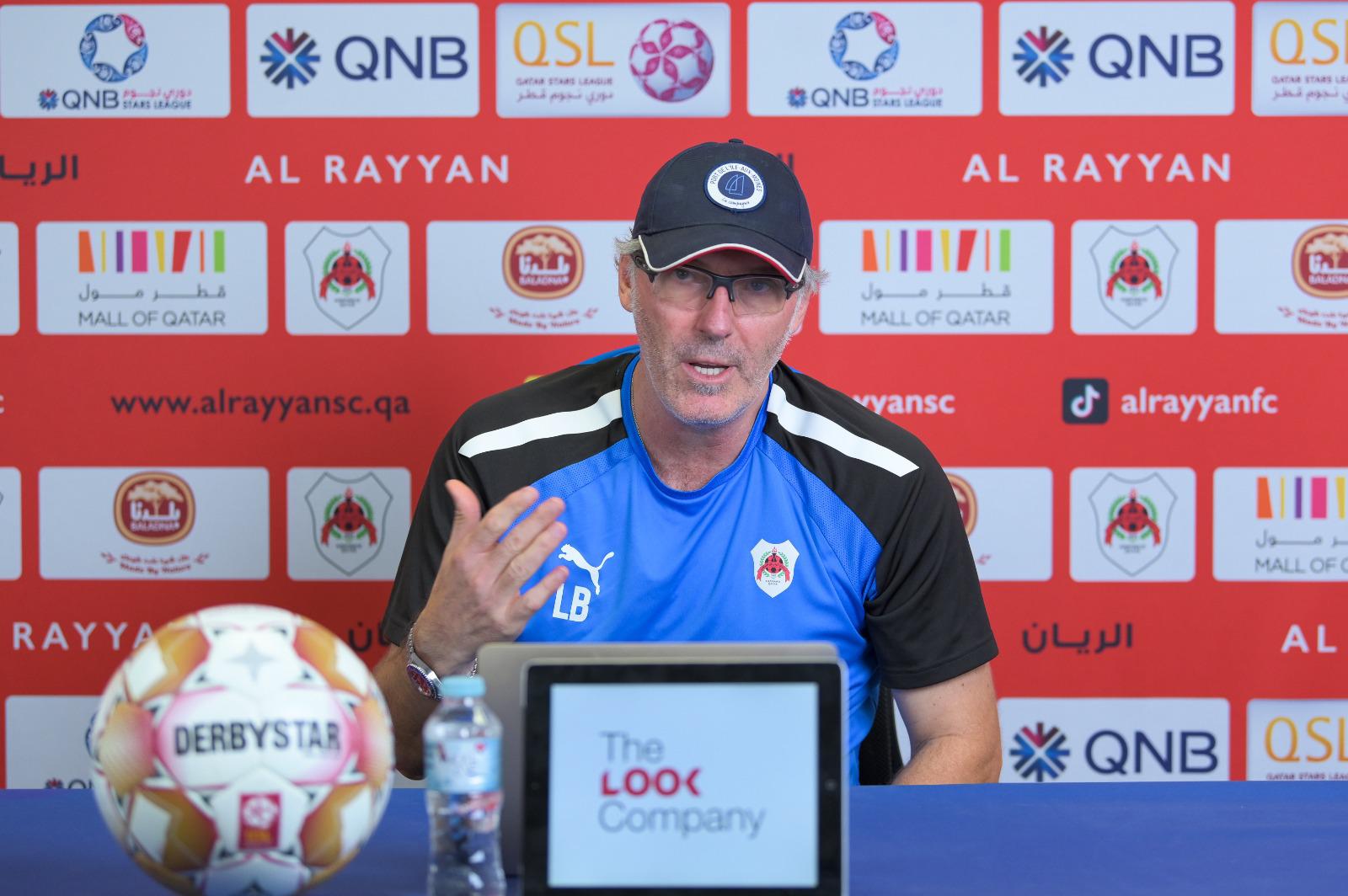 Al Rayyan coach Laurent Blanc spoke to the media ahead of their 2021-2022 season QNB Stars League Week 9 match against Al Gharafa.
"Preparations after the Al Arabi match are complex and easy at the same time, because there are only three days to prepare for the match. I think the best preparation after the Al Arabi game is mental preparation because we did not play a good match against Al Arabi. We only played in the last 20 minutes of the match, so all players, coach and fans are not happy. So we have to prepare mentally for the Al Gharafa match.
I do not know the future, no one knows the future, what I know is that we need to work because we did not play well. We do not have one hundred per cent of the players ready physically and we missed some physical preparations because we needed to play.
"We have three very good players, Ali Malallah, Nayef Al Hadrami and Hashem Ali. This is something important for them, us and the team, and now the list is complete, and we want to prepare for the match with all seriousness, to restore the team's mentality last season, which was playing to win, which we do not have. Currently, my job to restore the players' character and focus," said Blanc.
Al Rayyan player Khaled Muftah said, "The team is in dire need of the three points. There is no time to work a lot due to the lack of time between matches, the most important thing now is to focus on getting the three points, after that we have a pause during which we will work on arranging things the team.
"Everyone is not satisfied with the team's position in the league and everyone aspires to appear better. As for the performance of the defensive line, it is not only a problem of defence, but it about the complete defensive system, and after the pause we will work with the coach to appear better."