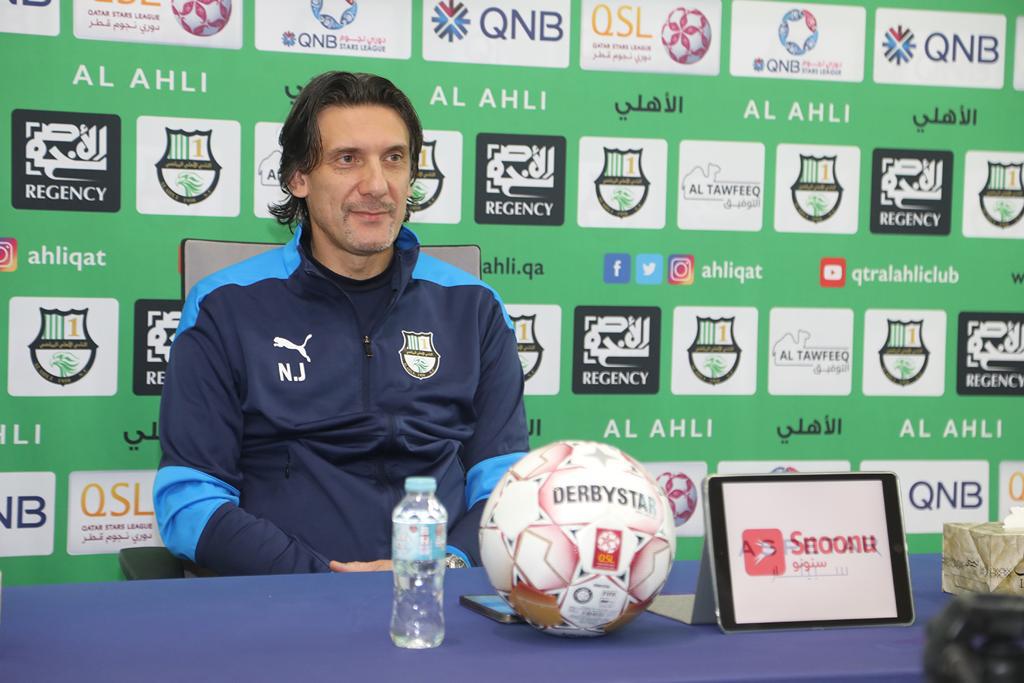 Al Ahli coach Nebojsa Jovovic spoke to the media ahead of their 2021-2022 season QNB Stars League Week 22 match against Al Duhail.
"We will go into the Al Duhail match seriously even though we will miss a group of professional and local players due to injuries. Our three foreign professional players will not be with the team, in addition to Aldokali Sayed and Abdulrahman Al Harazi due to injury, and Abdulaziz Hazaa because of the red card. But we will work to make the team ready with the available players.
"The absences should give the available players motivation to perform to their full potential.
"Al Duhail are a strong team, but we will do everything to achieve a positive result. The match will not be easy, but the players will play with all their energy in order to end the season in a good way," said Nebojsa.
Al Ahli player Fahad Ahmed said, "We are looking to provide a distinguished technical level in the match in order to end the season in the best way. We will be ready to provide a strong performance in the match and our goal is three points."