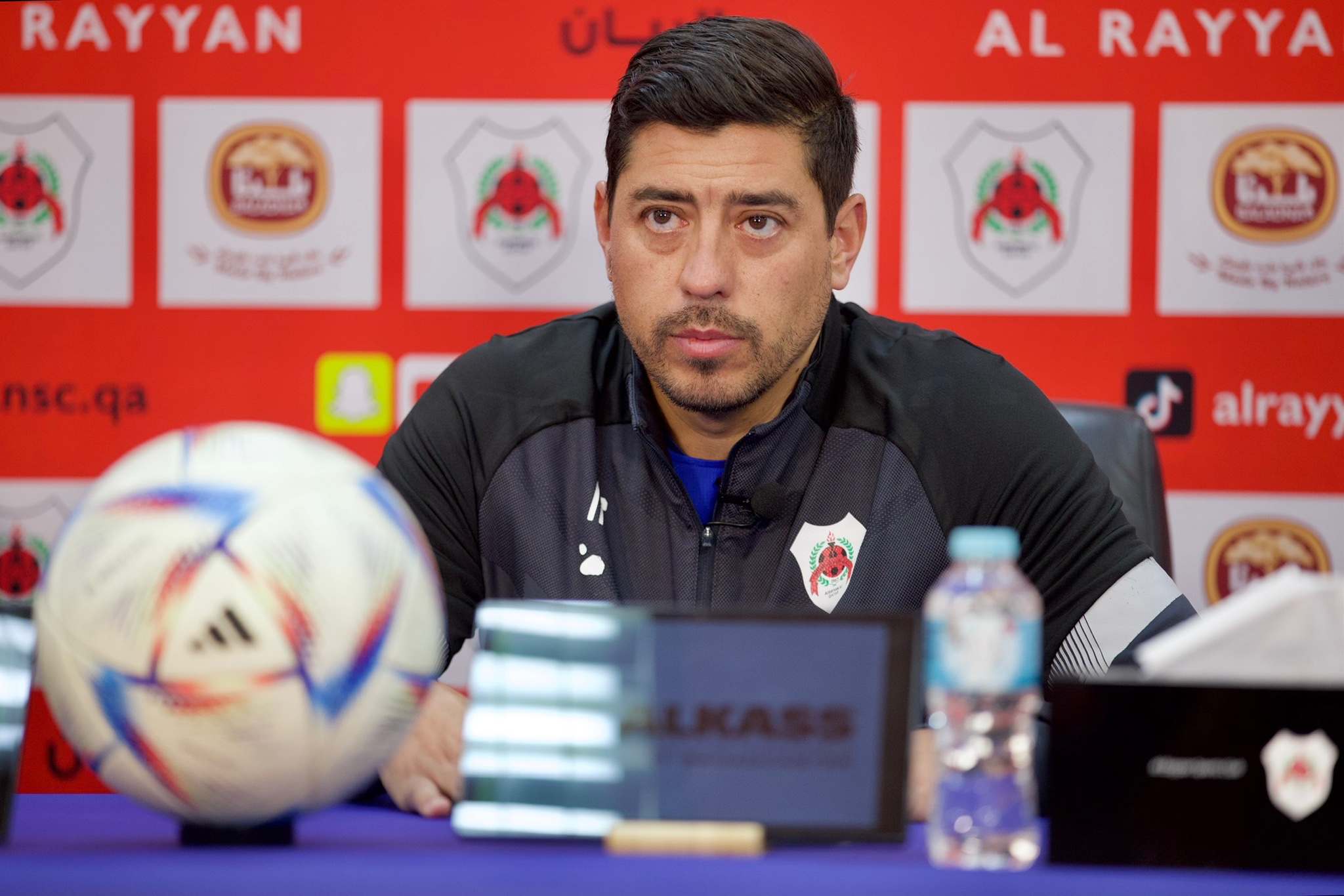 Al Rayyan coach Nicholas Cordova spoke to the media ahead of their 2022-2023 season QNB Stars League postponed match from Week 10 against Al Wakrah.
"We have an important match against Al Wakrah and it is a very strong team that can impose its strength on the field, and it is not easy to get the three points against this team. We must be 100 per cent ready.
"Preparations will be at the highest level to obtain the required result from the match.
"About the remaining 24 points in the league from the eight matches that the team will play, I would say that this is something that is not easy, but the most important thing is to prepare for the next match and get the three points against Al Wakrah. After that, we have the Al Markhiya match and for 24 points we have matches in the month of Ramadan. We will prepare well for each meeting.
"We know that we came far after achieving one point in seven matches and we succeeded in achieving important points in the past matches. We found ourselves in front of two teams at the bottom of the table and behind two teams, Al Shamal and Al Markhiya, with a small difference in points. We will try through the upcoming matches which will be very important in view of this situation," said Cordova.
Al Rayyan player Khaled Muftah said, "The match against Al Wakrah will be difficult for the two teams and the team's situation makes us required to win. We will do everything we have to get the three points.
"The upcoming matches are like a final for us, especially in view of the current situation of the team, and our focus is entirely on the next match against Al Wakrah. We will try to collect the three points."