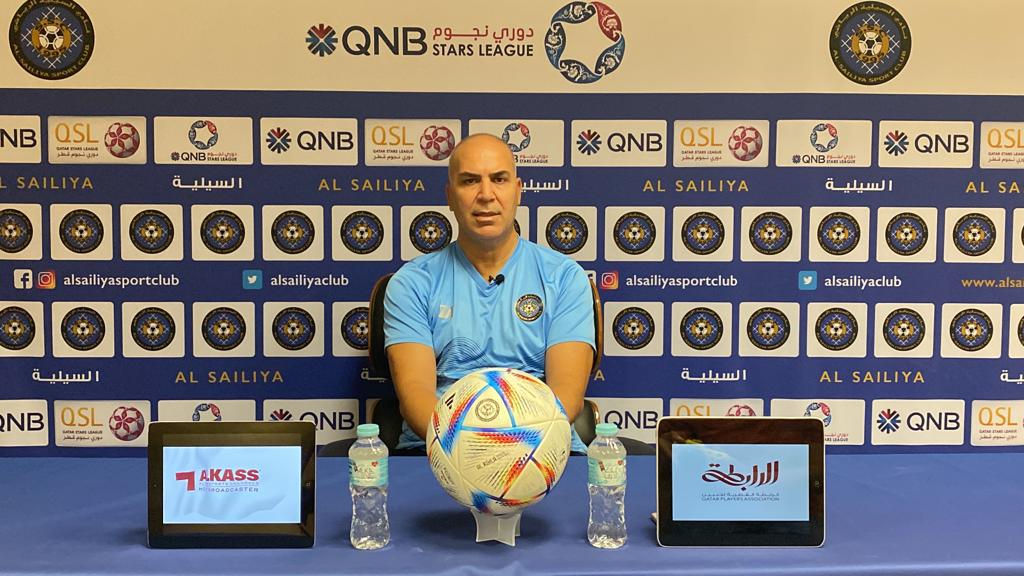 Al Sailiya coach Sami Trabelsi spoke to the media ahead of their 2022-2023 season QNB Stars League Week 2 match against Al Shamal.
"Facing Al Shamal in the second round of QNB Stars League will be difficult and will have a special importance as we seek to compensate for our loss in the last round and present a match that reflects the team's level and achieve the first three points in our journey this season.
"Al Shamal team has been performing well since last season and its players have great harmony and play with a distinct fighting mentality. They have determination and desire and are able to challenge any team. We will strive to appear better and work on the need to take advantage of opportunities to achieve goals because in the end, no one looks at the statistics, but rather the result of the match.
"The problem we have is conceding goals and our defence lacks focus, and we will work to improve their concentration rate. God-willing, our problems will be less than last year and we will solve them quickly," said Trabelsi.
Al Sailiya player Ahmed Sebaei said, "An important match awaits us against Al Shamal. The team is coming from a loss and everyone aspires to win. Our first goal will be to reap the winning points."