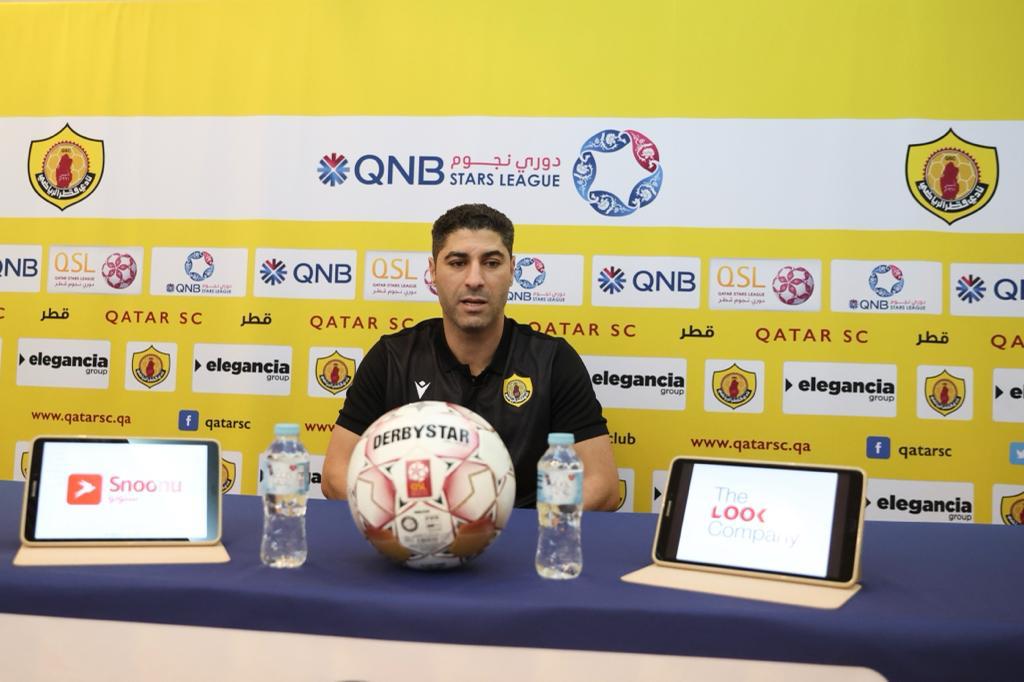 Qatar SC coach Youssef Safri spoke to the media ahead of their 2021-2022 season QNB Stars League Week 21 match against Al Rayyan.
"I think that the most important point that we must put in the positives' box is the players' reaction in the last match against Al Sailiya, because the most difficult matches in the league are the ones against teams at the bottom of the standings. But thank God and thanks to the efforts of the players, we presented a distinguished performance and the reward was a positive result/ The great benefit is the emergence of the team's personality and playing with confidence and enthusiasm.
"The preparations for the next match against Al Rayyan are very good and there is no doubt that everyone knows the importance of these meetings because of the seriousness and friendliness of two large teams. The important thing now is to focus on the strengths of our team and play with enthusiasm. Everyone is in a state of focus in order to achieve positive results.
"We aspire to finish the season at the best possible level and strive to the end for the sake of our club, our fans and our players who sacrificed a lot. In terms of the players' readiness, we have some injury worries in the team and Bashar Resan will sit out with a red card, but the substitutes always provide the required addition. I thank them for their efforts and keenness, and I always hope that we will have the support of our fans and they have the right to worry about the team and this stems from keenness," said Safri.
Qatar SC player Ahmed Al Saadi said, "We have prepared well for our match against Al Rayyan in an effort to win and present our best, especially since we are working very well and very hard. We hope to be in a better position in the standings.
"Fans are a major factor and it is impossible to continue without their support. They are our motivation and from them we draw our strength. We thank them for standing with us and we will not hesitate to make them happy always."