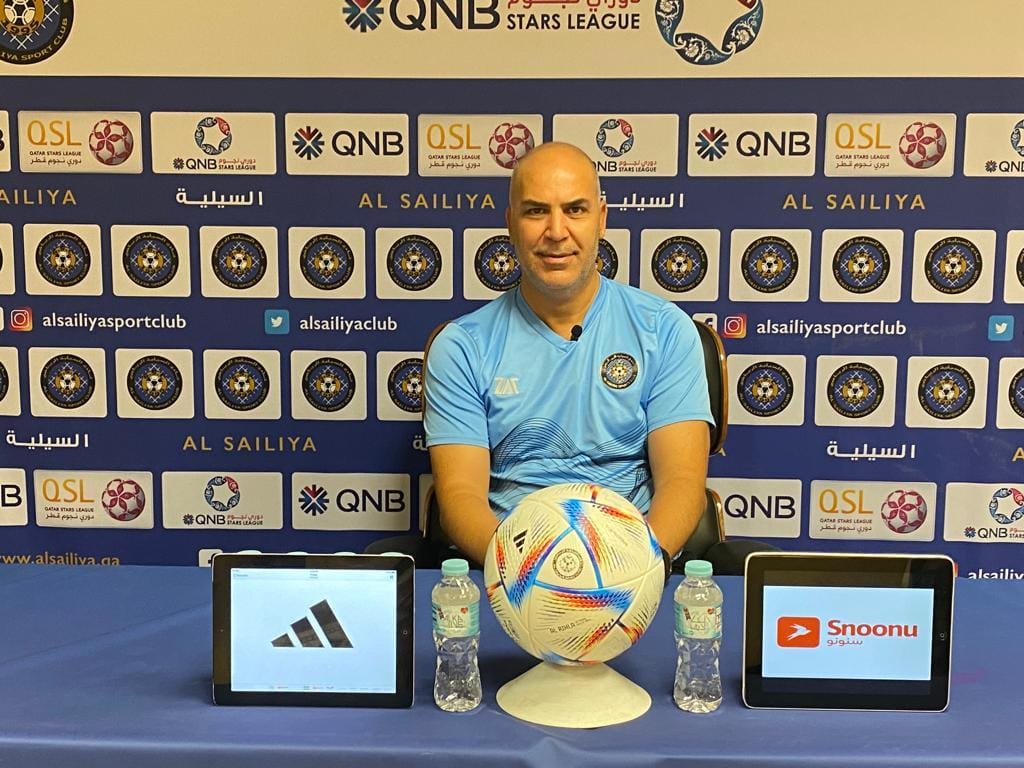 Al Sailiya coach Sami Trabelsi spoke to the media ahead of their 2022-23 season QNB Stars League Week 1 match against Al Gharafa.
"I wish success and brilliance in the World Cup season, as well as success for the Qatar team and all Arab teams to appear well in this great event.
"Our preparations for the new season were done well in the overseas camp in Tunisia and witnessed great discipline and the desire of the players to be fully prepared before the start of the season, which everyone knows will be very difficult. Our preparations this season differed with the presence of all professionals with us.
"Al Gharafa matches always need a very competitive character and each team will try to enter the season by achieving a positive result. Al Gharafa maintain technical stability and team strength, and we need to be fully focused so that we can utilize all our capabilities to help us achieve victory," said Trabelsi.
Al Sailiya player Mustafa Mohammed said, "Al Gharafa have great players at a high level, Qataris and foreign professionals, and we need to win to get a strong start in our journey.
"The preparations were very strong, starting with the overseas camp in Tunisia and witnessed a very good preparation period for the players at the physical, technical and tactical levels, in order to appear better this season than we showed up last season, especially since the team had four very distinguished professional players. The team now has an excellent group that is able to go far this season and our first ambition is to help Al Sailiya return to the position we deserve, which is to be among the top four teams in the league."