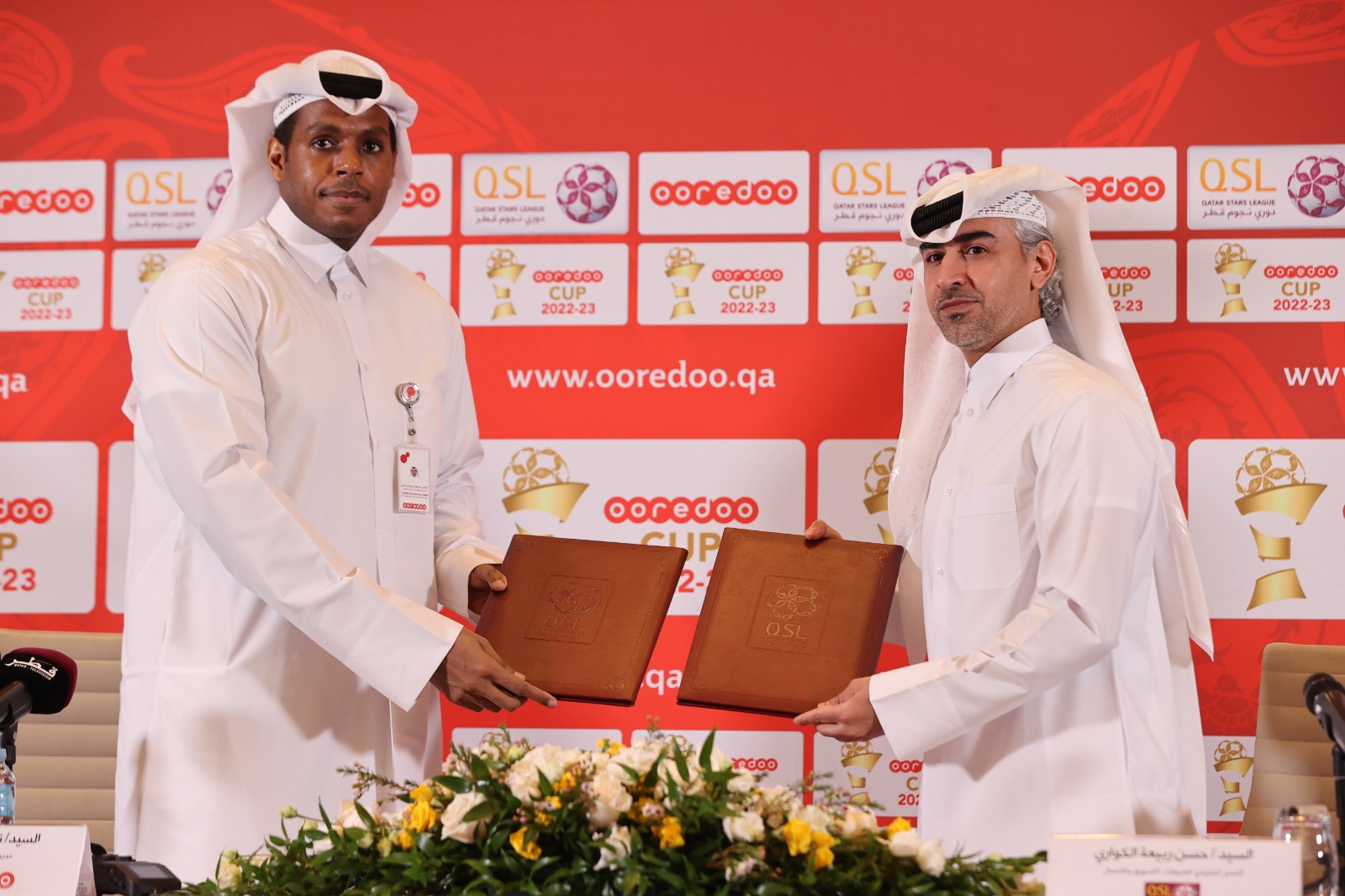 The Qatar Stars League (QSL) and Ooredoo announced the renewal of sponsorship agreement for the 2022-2023 Ooredoo Cup.
The announcement was made on the sidelines of the 2022-2023 Season Launch ceremony at the City Center Rotana Hotel Doha on Tuesday, 26th July, 2022.
Commenting on the renewal of co-operation between the two entities, Mr. Hassan Rabiah Al Kuwari, Executive Director of Sales, Marketing and Communication at the QSL, said, "We're pleased to announce the renewal of partnership with one of the largest telecom giants not only in Qatar, but in the region and the world. I also commend Ooredoo's continued support and co-operation for sports and football."
On his part, Mr. Sultan Al Jabir, Assistant Director B2C Campaign Management at Ooredoo, said, "We've a firm commitment to support sports and our local communities, and we're delighted to confirm this exciting sponsorship renewal which clearly demonstrates this commitment. Promoting a healthy, active lifestyle is a key focus for Ooredoo, and being title sponsor of such a popular sports event is a great way for us to share this important message. We wish all teams the best of luck and look forward to some awesome football!"
It may be noted that Ooredoo Cup has a group-cum-knockout format and the teams are drawn into two groups through draw of lots, based on their standings in the League Championship.